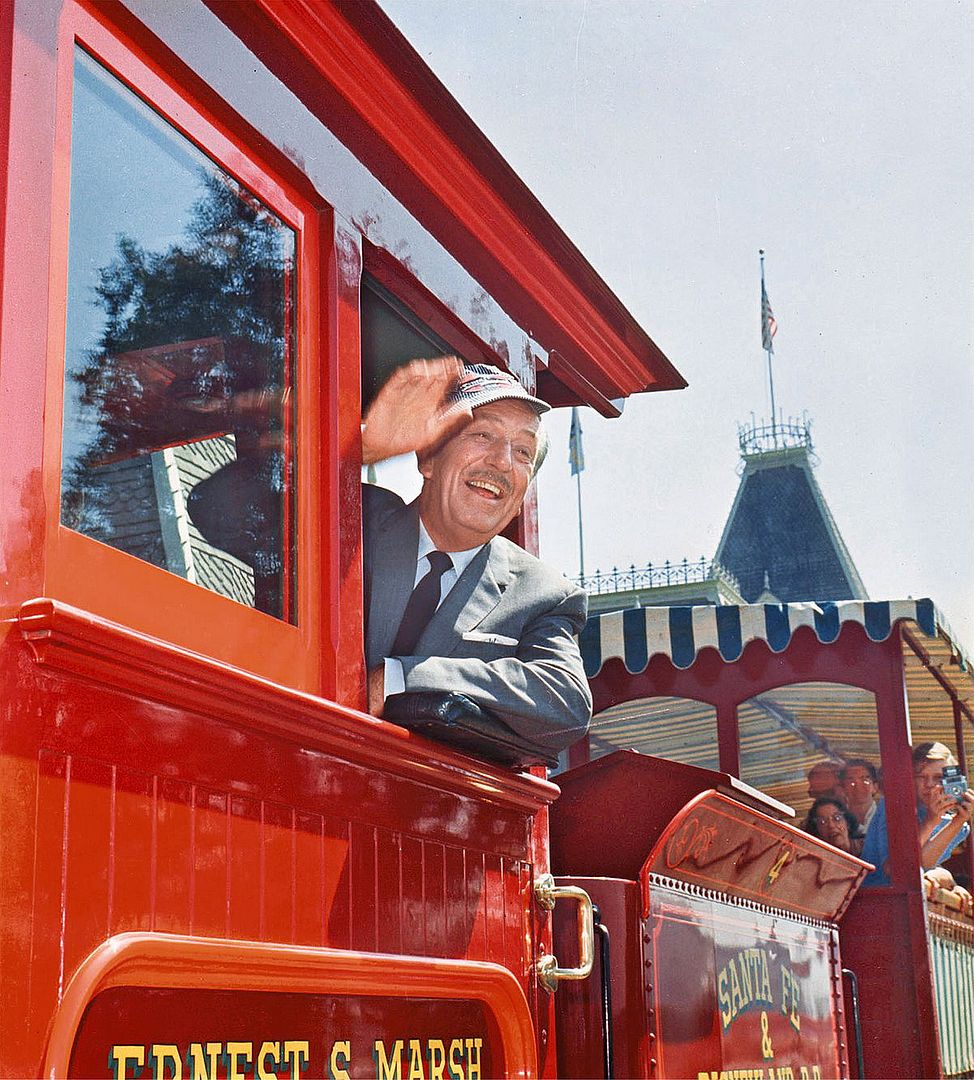 It's Disneyland 60th Anniversary today and to celebrate the event i have for you a great tribute to Disneyland with the participation of Walt himself, thanks to Jim Korkis, Disney historian and author of the great "The Vault of Walt" book, who very kindly provided me rare interviews of Walt, which i post in two parts, both with great pictures of Walt in the park.
Jump
HERE to read the part one
and
HERE to read the part two
.
Disneyland Re-Dedication Ceremony of Disneyland happened this morning with DL President Michael Colglazier and Richard Sherman and Ashley Brown - Broadway's Mary Poppins who paid tribute to Walt Disney with a rendition of "Feed the Birds", and then led the crowd singing Happy Birthday to the Happiest Place on Earth, as you'll see in the video below filmed by The DIS.
Happy 60th Anniversary, Disneyland!
Picture: copyright Disney
Video: copyright The DIS