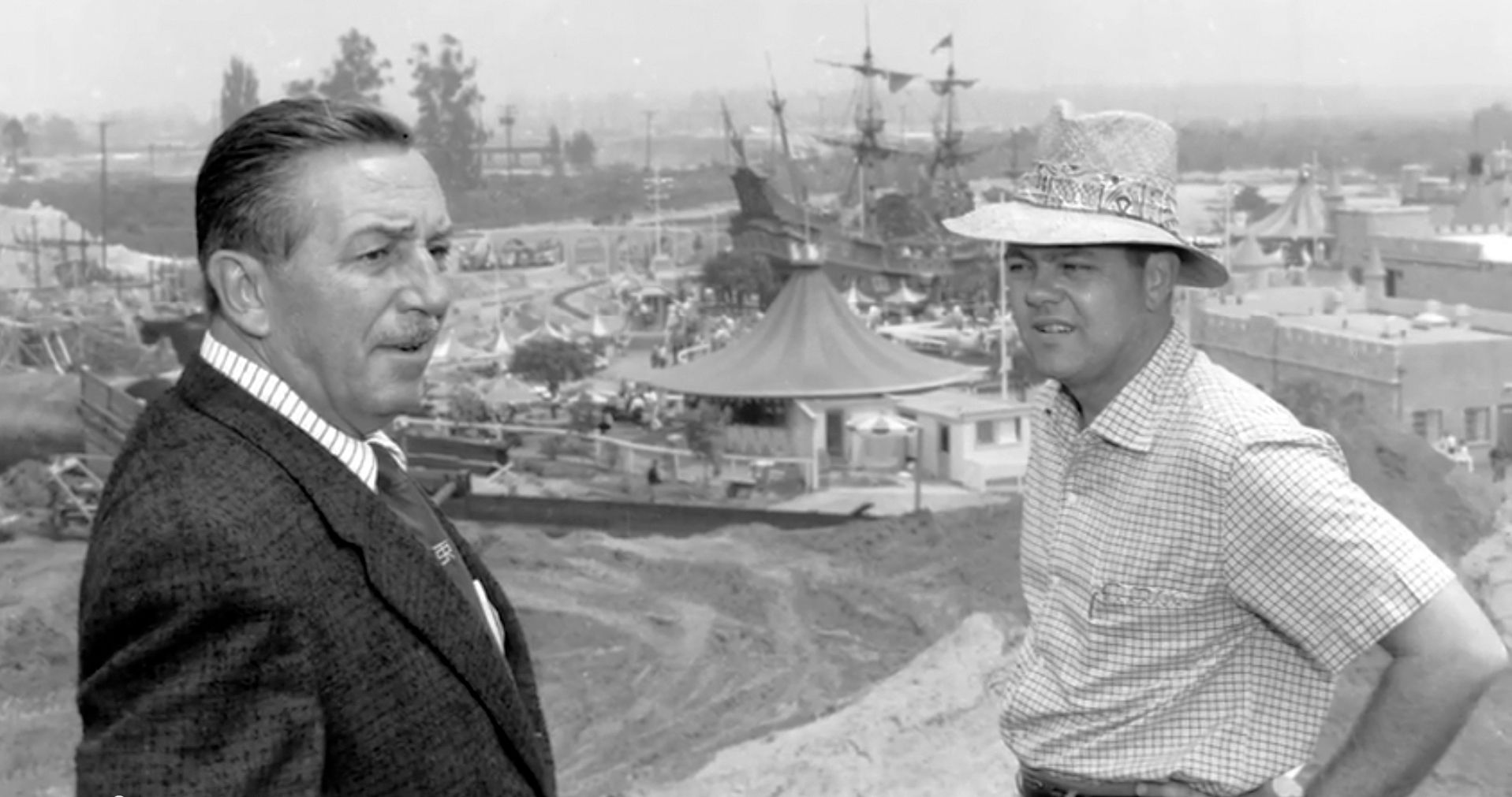 60 Years ago ABC aired LIVE from Anaheim its legendary Disneyland Grand Opening Broadcast. In our days doing a LIVE TV show has nothing special but back in 1955, sixty years ago, it was a whole technical adventure. And such an adventure that ABC even did a short documentary titled "Operation Disneyland" - aired apparently before the show itself- showing all the technical means that were developed to film Disneyland Grand Opening show.
I've found back for you the
nd although it was included in the Disneyland : Secrets Stories and Magic Dvd, chances are that you've never seen it, so don't miss it!
On the picture above: Walt Disney and
Art Director and Disney Legend Bill Martin in 1956 standing on the construction site of Mine Train Through Nature's Wonderland. Just behind Walt's head, you can see the construction of the Skyway Fantasyland station
.
Now, if it happen that you've also never watched yet in its full the 1955 Disneyland Grand Opening Show then i also have for you the full 1955 ABC broadcast with the video below.
A last video with the one who was not only there on Disneyland opening day but also there on openings of all Disney theme parks in the world: WDI Imagineer and Disney Legend Marty Sklar. In this Orange County Register video posted last Wednesday Marty talks about Main Street windows that honor Disney Imagineers and Operators associated with the creation and operation of Disneyland. For many years Marty Sklar, was involved in writing the text on those windows that line Main Street, U.S.A.
Video: copyright ABC, Disney, Orange County Register