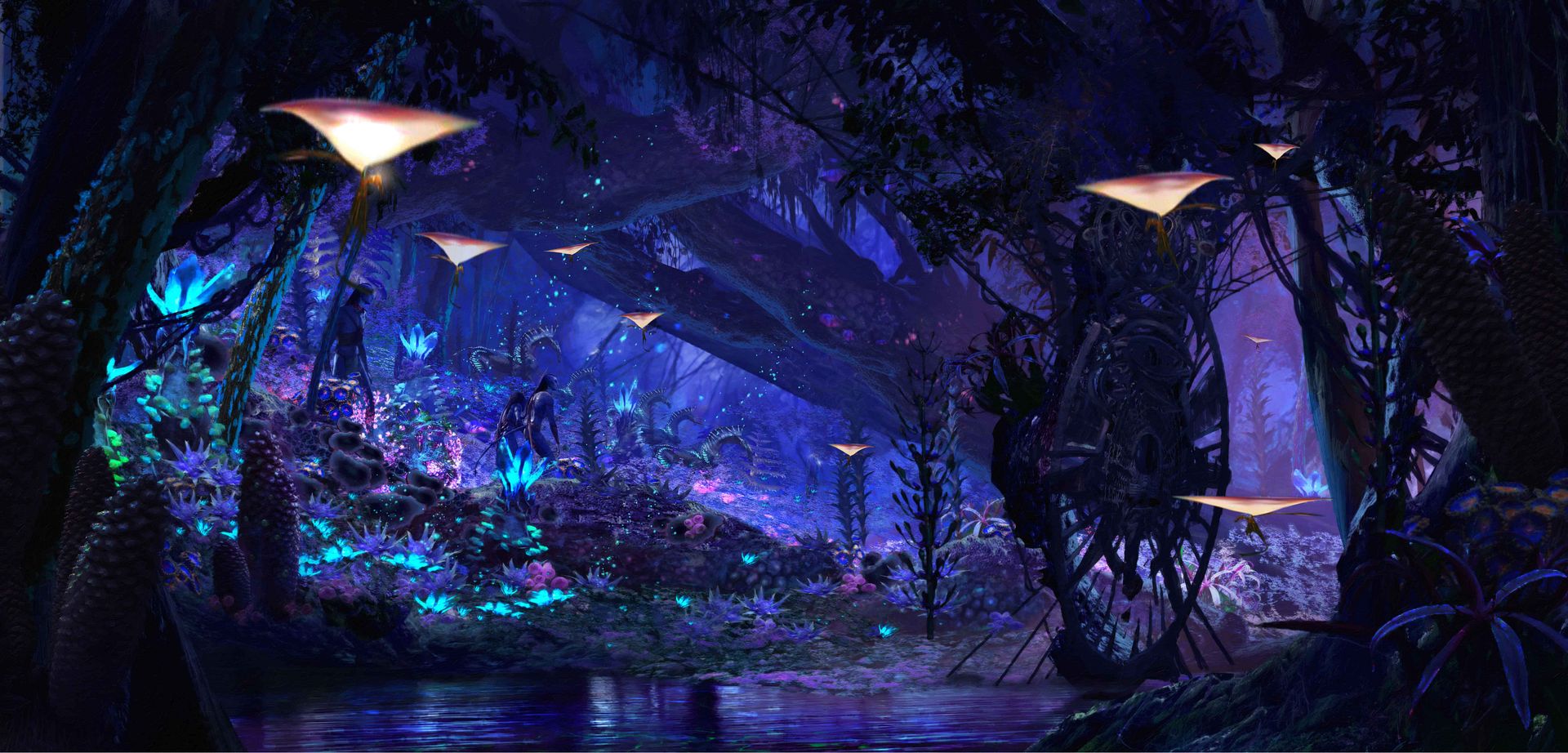 When Disney announced Pandora – The World of Avatar for Animal Kingdom a beautiful rendering showing a boat ride was released, and then the ride became a mystery up to the point that some wondered if the ride has been cancelled. But no, it was not cancelled and Disney finally reveal a bit more infos as well as a new rendering on this boat ride which will be called "Na'vi River Journey".
"The adventure begins as guests set out in canoes and venture down a mysterious, sacred river hidden within the bioluminescent rainforest. The full beauty of Pandora reveals itself as the canoes pass by exotic glowing plants and amazing creatures. The journey culminates in an encounter with a Na'vi shaman, who has a deep connection to the life force of Pandora and sends positive energy out into the forest through her music."
On this new and beautiful rendering above, we can see Na'vis walking in the forest along with Pandora "horses".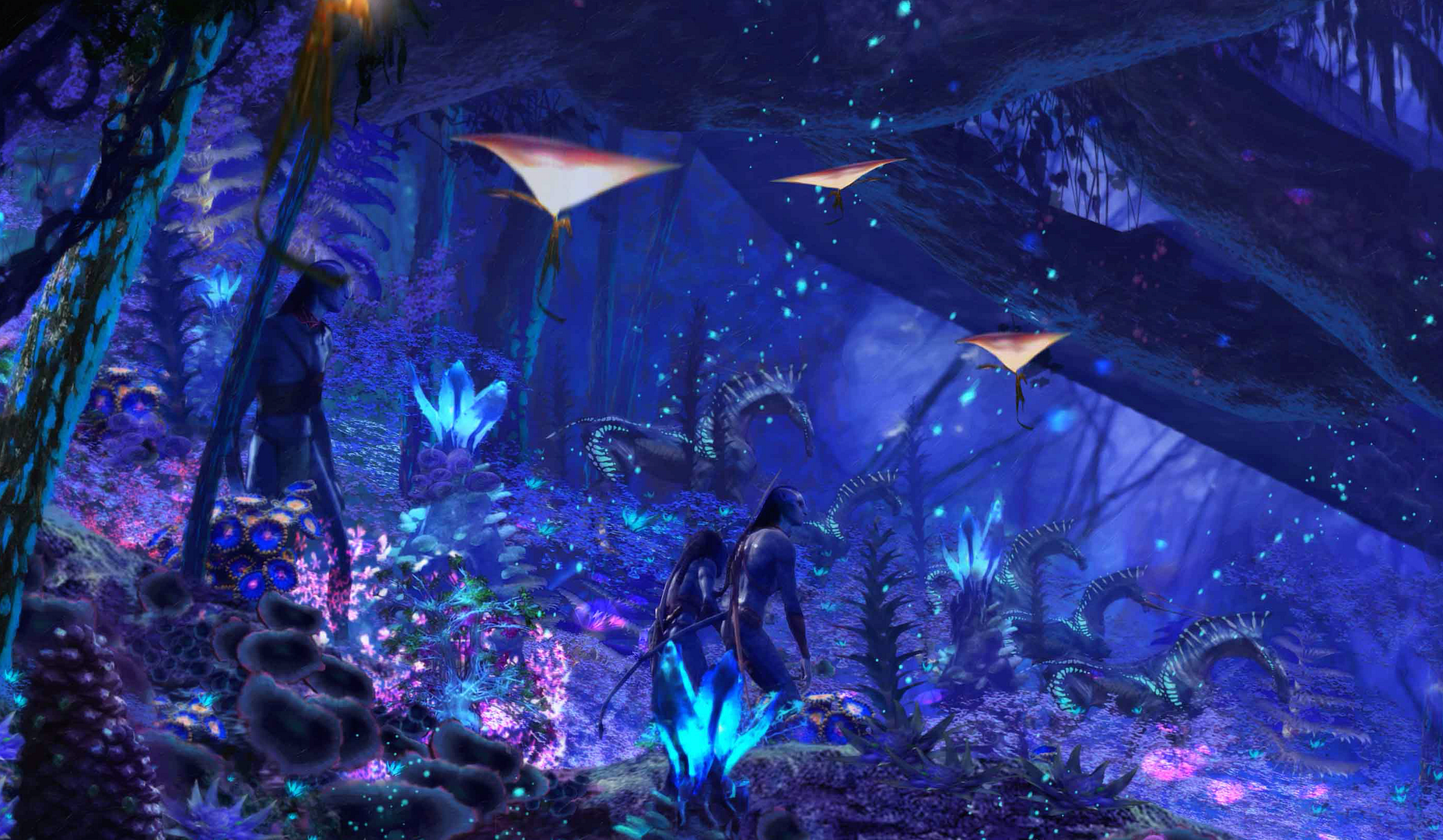 Na'vi River Journey will open along with the Flight of Passage attraction in Pandora – The World of AVATAR in 2017."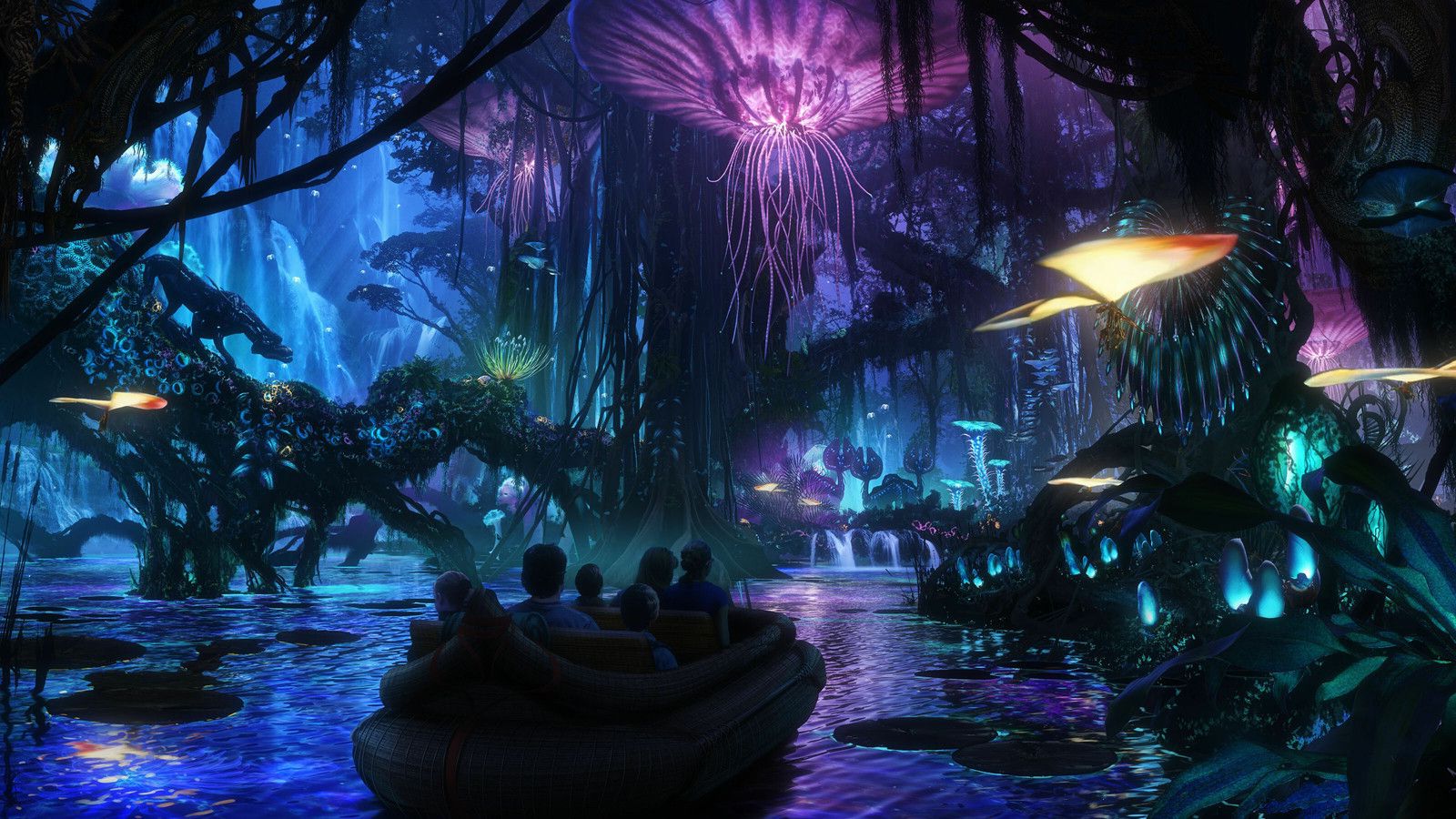 Pictures : copyright Disney