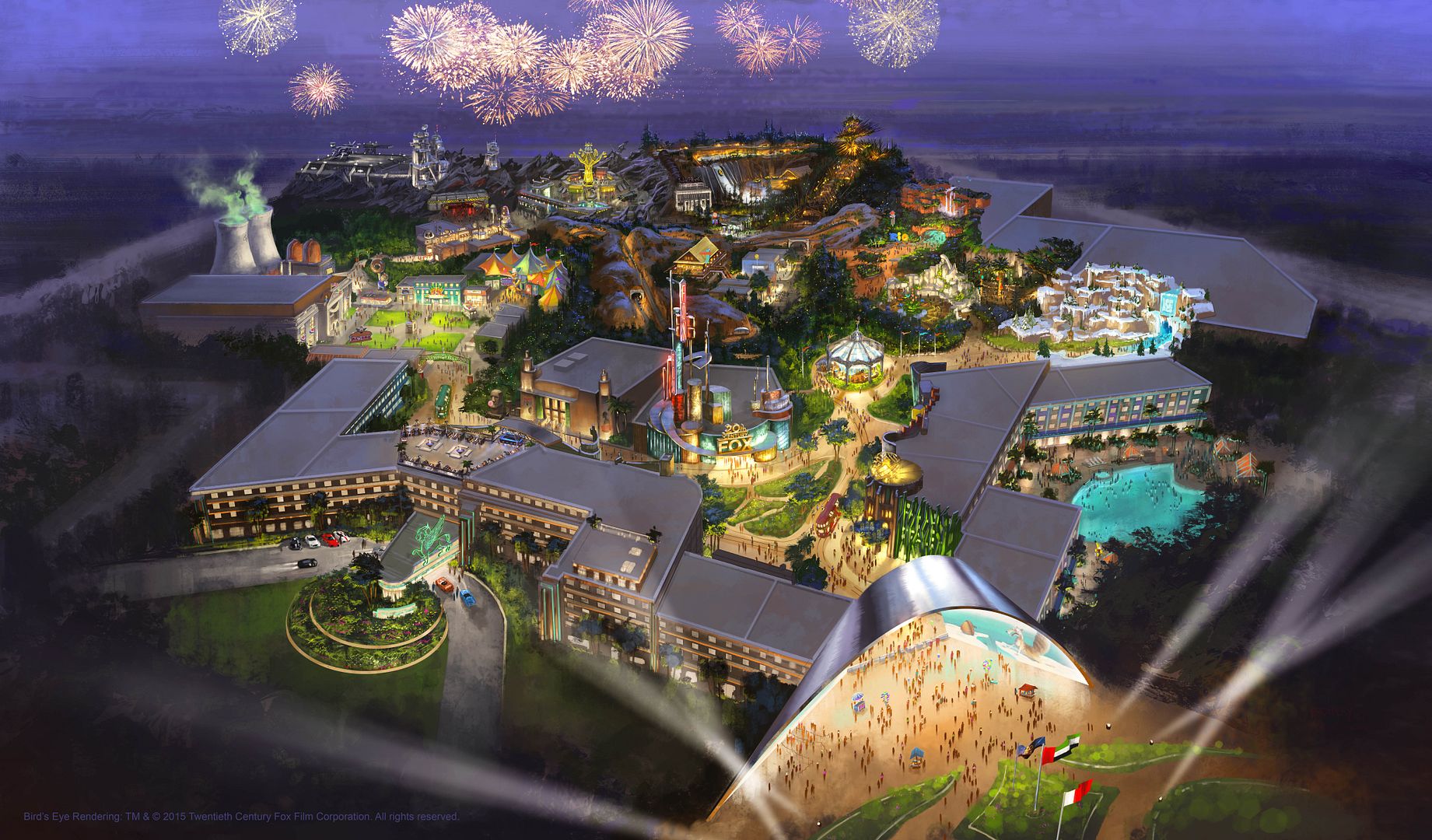 The Theme Park announcement of the week is a new Twentieth Century Fox park - click on the rendering above to see it in big size - as they've announced plans to open a theme park and resort in Dubai. It will be the second 20th Century Fox World theme park after the one opening soon in Malaysia and the first Fox-branded resort:
From Entertainment Weekly: "The theme park will include attractions based on films like Titanic, Planet of the Apes, Ice Age, and Aliens and TV shows including The Simpsons and Sons of Anarchy.
The announcement is the most recent development in a line of similar ongoing projects in Asia. According to a new report, Lionsgate is planning a theme park in China that will include Hunger Games attractions, adding on to the Universal Studios theme park already planned for Beijing.
20th Century Fox World Malaysia – the studio's first theme park – is currently under construction, while the Dubai park is set to open in 2018."
It's the folks of Rethink Leisure and Entertainment, based in Burbank, who are designing this new 20th Century Fox park, and you can learn more about them and what they do HERE.
Picture: copyright Twentieth Century Fox