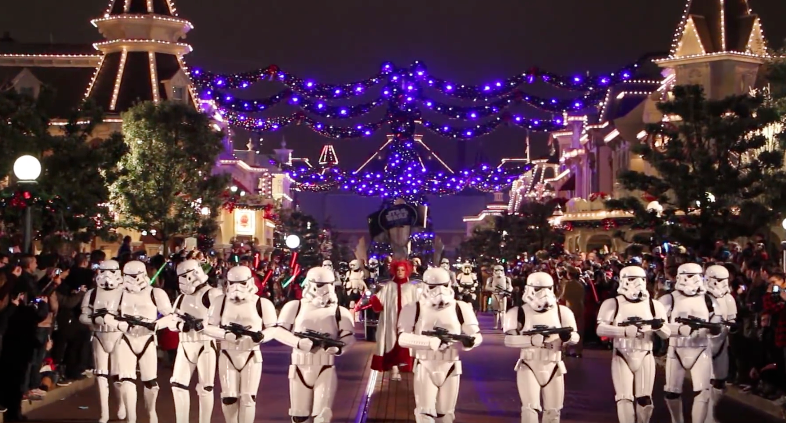 The Star Wars night at Disneyland Paris happened Wednesday night and Max was there to shoot videos! This first one will show you the opening parade...
Next, here is the video of the Star Wars panel inside Discoveryland Theater, with many special Star Wars guests that i let you discover!
Another, but shorter parade happened in Discoveryland in which you'll see better Rey and Kylo Ren.
This next video is from Toon Studios prod and will show you the Defy of the Padawans show which happened on Videopolis stage.
And one more videos from our friends of ED92 showing the final of this Star Wars evening!
Videos: copyright DLPWelcome, Toon Studios Prod, ED92TV