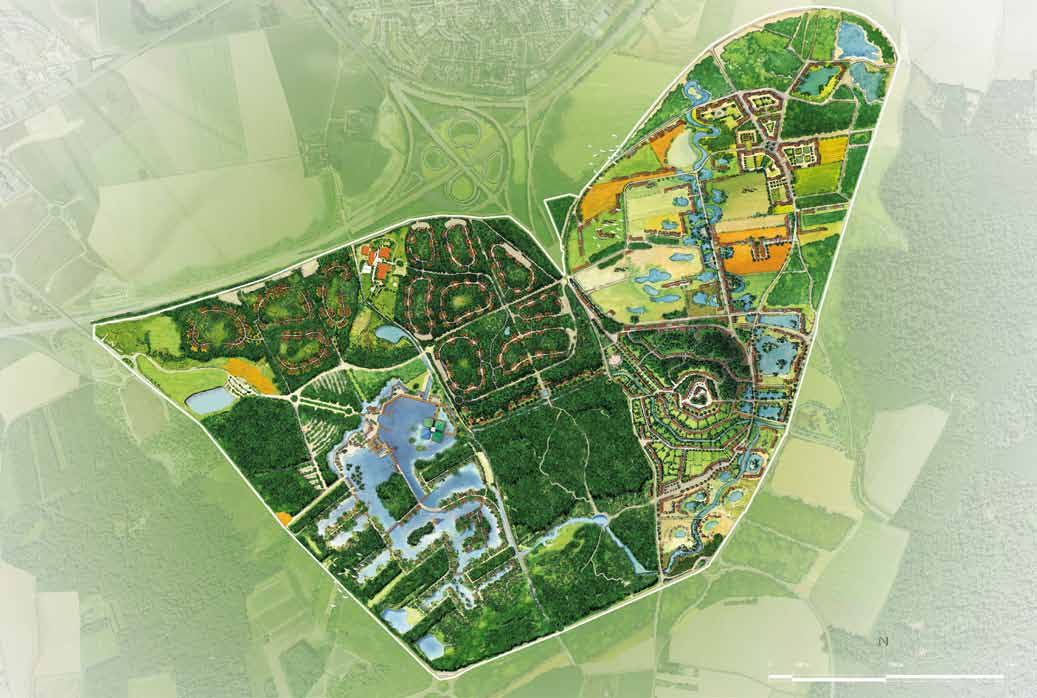 Tomorrow, an official presentation of the awaited Village Nature project will happen for the stockholders club members. Concept-arts of the project and more will be revealed but Disney and more have a special preview for you! The whole project looks cool, including the water park, but don't expect a water park like Typhoon Lagoon or Blizzard Beach, though, which is not dramatic as winter or cold temperature in Paris can last up to six months. Right now it is snowing in Paris, and you don't really want to go in a water park with these temperatures unless, of course, if it's an indoor water park.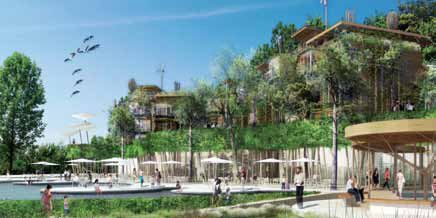 Here is the official press release, with the concept-arts of the project

Euro Disney and Pierre & Vacances unveil Villages Nature, a new, sustainable resort concept
Euro Disney S.C.A. Group ("Euro Disney") and Groupe Pierre & Vacances Center Parcs
("Pierre & Vacances") are unveiling their new concept of a vacation destination based on the search for harmony between man and nature. The destination would be, in its design and in its operations, a unique model of sustainable development for tourism at this scale: Les Villages Nature de Val d'Europe (« Villages Nature »).

A message of harmony between Man and Nature
Harmony between Man and Nature is central to the Villages Nature concept. As mixed‐use resort, Villages Nature will work with visionary landscape architects to develop new lodging and leisure experiences that will provide multiple opportunities for visitors to interact with nature. These activities would be centered on gardening, boating, hiking, horseback riding, visiting an organic farm, walking along discovery paths, and enjoying seasonal festivals and culinary events. The entire resort will be developed around its iconic 3,500m² geothermal lagoon, and the adjacent water park which will be the largest in Europe.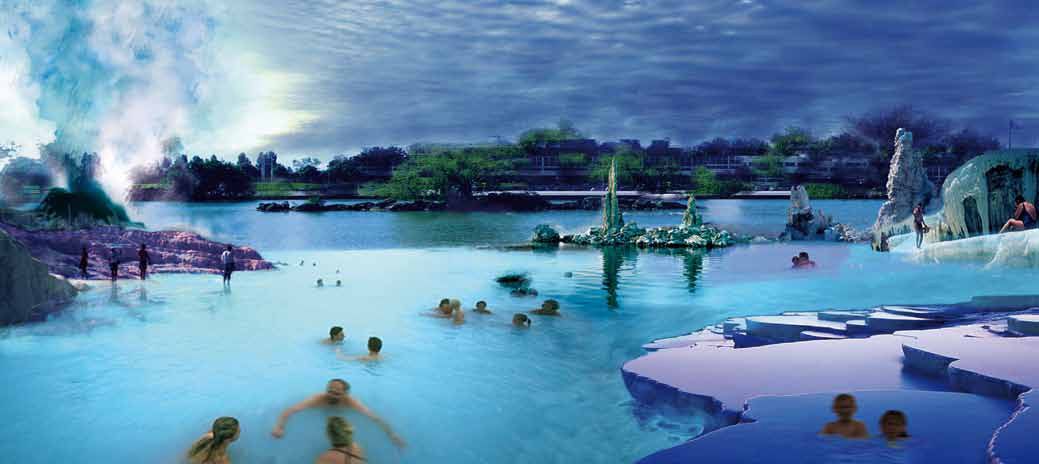 The Villages Nature site is located 6 Km south of Disneyland Paris, north of the Brie Forest (in French: Brie Boisée), in Seine-et‐Marne. This project, which could span up to 500 hectares and be developed over a 20‐year timeframe, will be launched depending on market conditions. The first phase would be comprised of 175 hectares and could open in 2015.
Complementary expertise on a shared project
Euro Disney and Pierre & Vacances have studied together the Villages Nature project. The two Groups have common values and complementary expertise, which serve as the foundation of their partnership.
Villages Nature is a resort concept designed to appeal to European consumers, offering them a unique experience based on connecting with nature. As a short and medium‐break vacation destination, Villages Nature will provide a relaxing and immersive experience in the heart of nature – with 90% of the resort retained as green space.
The destination will offer a number of recreational and learning activities that will inspire future generations to value conservation. For this project, the partners have created a 50/50 joint‐venture, with Companies' respective CEOs, Gérard Brémond and
Philippe Gas, acting as co‐Chairmen of the managing entity, and Dominique Cocquet as General Manager.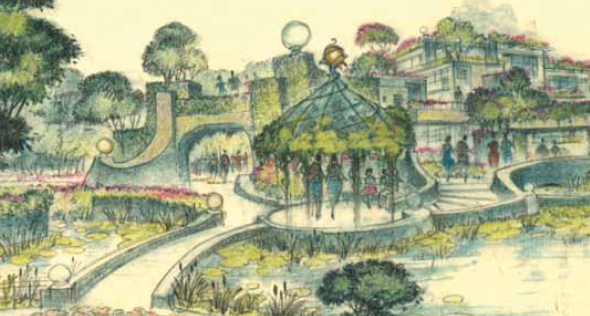 A commitment to sustainable development
To develop a Sustainable Action Plan and position Villages Nature as a reference of eco‐tourism in Europe, the partners have been inspired by the "One Planet Living" methodology (www.oneplanetliving.org) developed by BioRegional and WWF International.
The Sustainable Action Plan relies on the following 10 key, measurable targets aimed at reducing as much as possible the destination's ecological footprint, ensuring social responsibility, and developing synergies with the local communities:
‐ Zero carbon
‐ Zero waste
‐ Sustainable transportation
‐ Local and sustainable materials
‐ Local and sustainable food products
‐ Sustainable water
‐ Natural habitats and wild life
‐ Culture and heritage
‐ Local partnerships and fair trade
‐ Quality of life and well‐being
The two Companies partner with experts to meet the Sustainable Action Plan and implement relevant solutions. For example, the destination's overall heating needs will be provided by a deep geothermal source. Emanating from 1,800 meters under the project site, the 78°C water will be used for heating before it is recycled back into the water table, producing no greenhouse gas emissions.
An opportunity for institutional and individual investors
The first phase of Villages Nature would include the construction of 1,730 apartments or cottages, and measuring between 32 m² and 85 m², located within three villages: two villages around the lake and one village in the forest. Indoor and outdoor leisure facilities are also planned, for a total 70,000 m² area.
Based on the 40‐year proven real estate development model of Pierre & Vacances, the apartments and cottages would be sold to individual investors as tourism residences (in French : Résidences de Tourisme) while facilities would be sold to institutional investors. The housing units and facilities will be leased and managed by the Villages Nature operating company.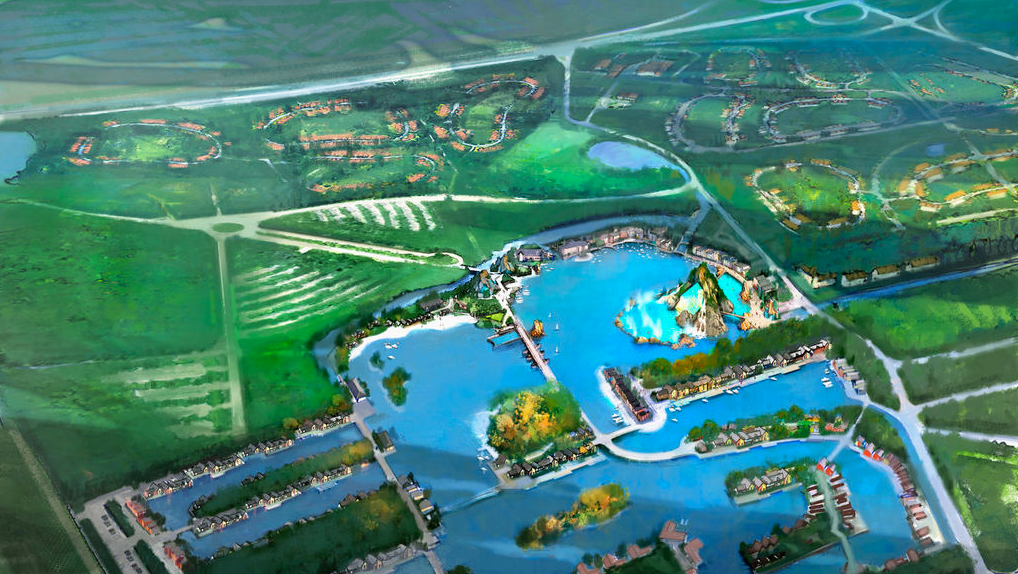 An economic project committed to its region
During various study phases of the project there has been an active dialogue with local stakeholders. Public officials from the local area presented their concerns, and many of their expectations have been considered in the project scope. Both the Seine‐et‐Marne General Council and the Ile‐de‐France Regional Council have voted their support to the project. In the months and years ahead, additional information will be shared and active dialogue will continue with surrounding communities to ensure the project remains well integrated into the community.
Villages Nature will aim to be a strong economic and social contributor to the region. When completed and fully operational, the first phase is expected to generate approximately €7 million in local taxes per year, and create 4,500 jobs, 1,600 of which will be direct. We will proactively work with local, public employment agencies to promote job opportunities for residents, and will reach out to local stakeholders for sourcing and synergies.
Pictures: copyright Disney & Pierre et Vacances