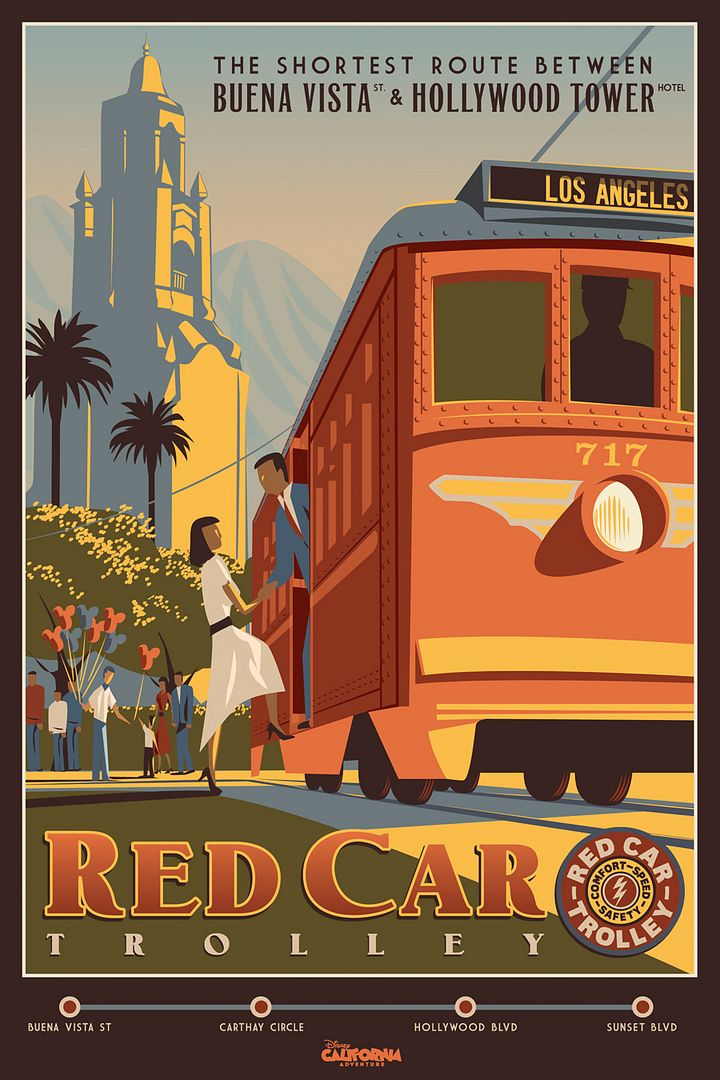 The Blue Sky Cellar opened again yesterday with new sneak peeks and behind-the-scenes looks at the transformation of Disney California Adventure. As usual guests will be able to view new videos, models and renderings and this time the display is all about Buena Vista Street, the Carthay Theater and the Red Car Trolley.
Three new attraction posters are now display, the first one is for the Red Car Trolley - picture above - and the two others are for the Tower of Terror and Soarin' over California. All three are to die for and i hope they will be released and available in the park next year! In the meantime click on each to get them in bigger size and then jump
on Mint Crocodile web site
where you'll see a full report of the new Blue Sky Cellar exhibit.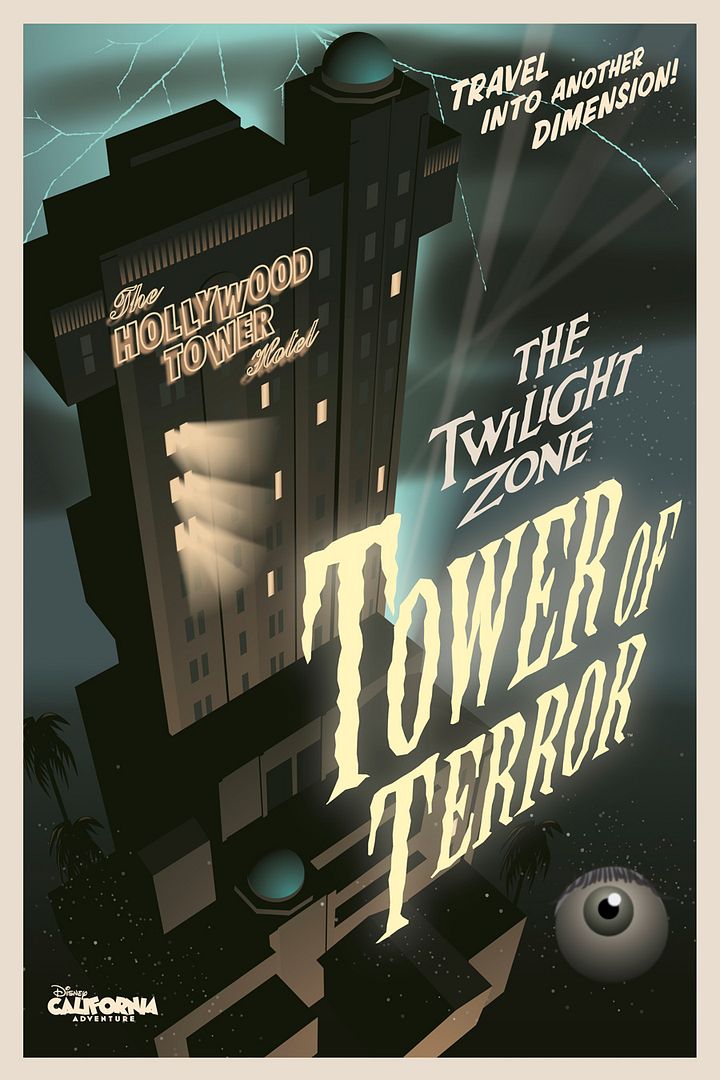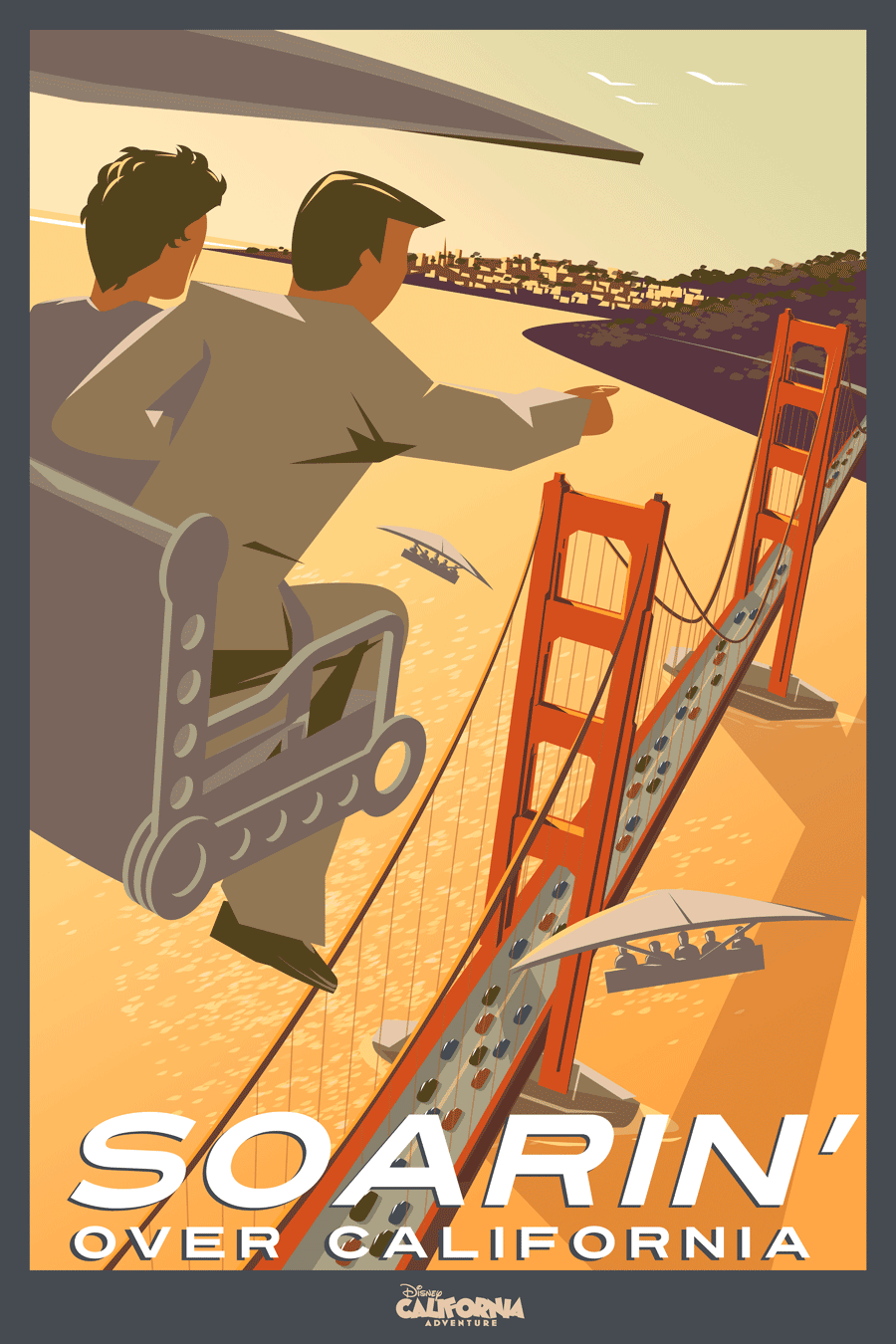 Pictures: copyright Disney