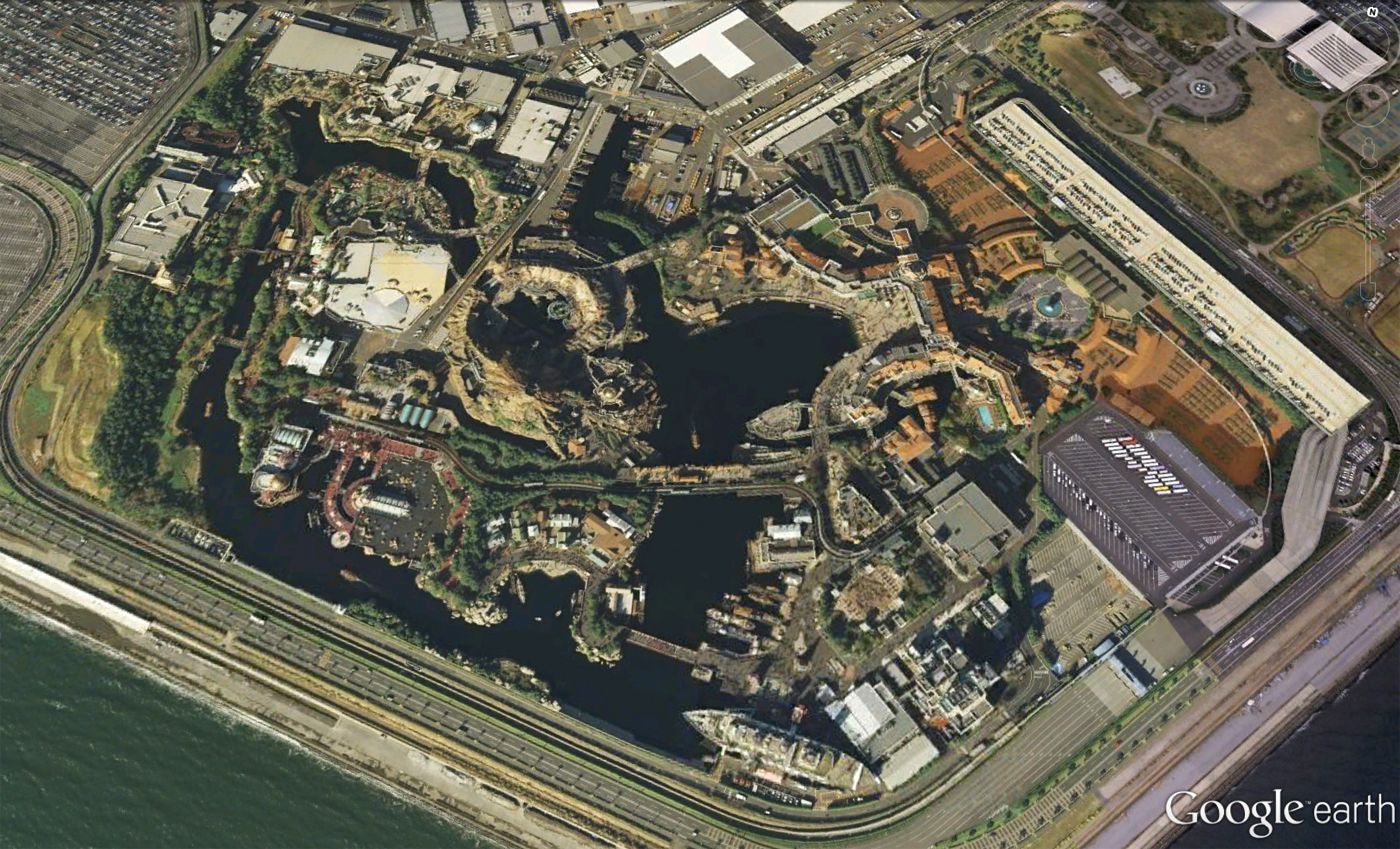 There we go with my next Soarin' around the world article and today we will soar over the magnificent Tokyo Disney Sea! But before we start the flight i want to let you know that James Hilger who did this beautiful iBook for iPad - that i've reviewed recently
in my article HERE
- has now released it as a PDF eBook "viewable on Mac, Pc and most eBook readers and tablets", so everyone who don't own an iPhone or iPad can know order and enjoy this great digital book.
To order, all you have to do is to go HERE.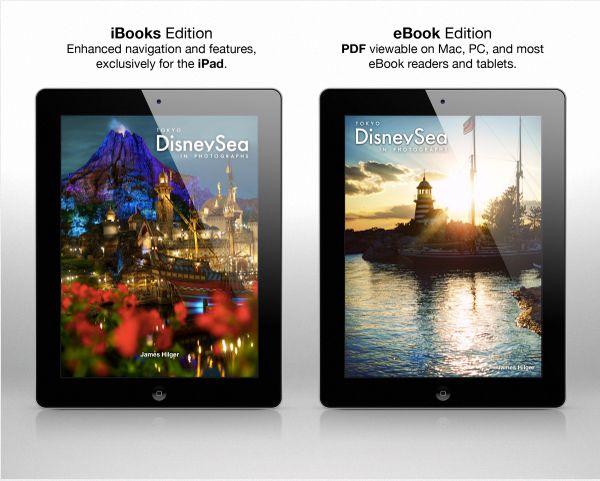 So, let's fly over Tokyo Disney Sea, and as you will see sometime you don't need to be aboard a plane or to risk your life in a jungle trek to get great pictures of a Disney park from above. All you need is to remember that something called Google Earth exist and there you go!
The top picture shows the whole TDS park, and the one below the entrance with the Mediterranean part and Mysterious Island. While we soar above TDS we will also have a look to the land available for future expansion. Definitely click on EACH picture to see them in larger scale!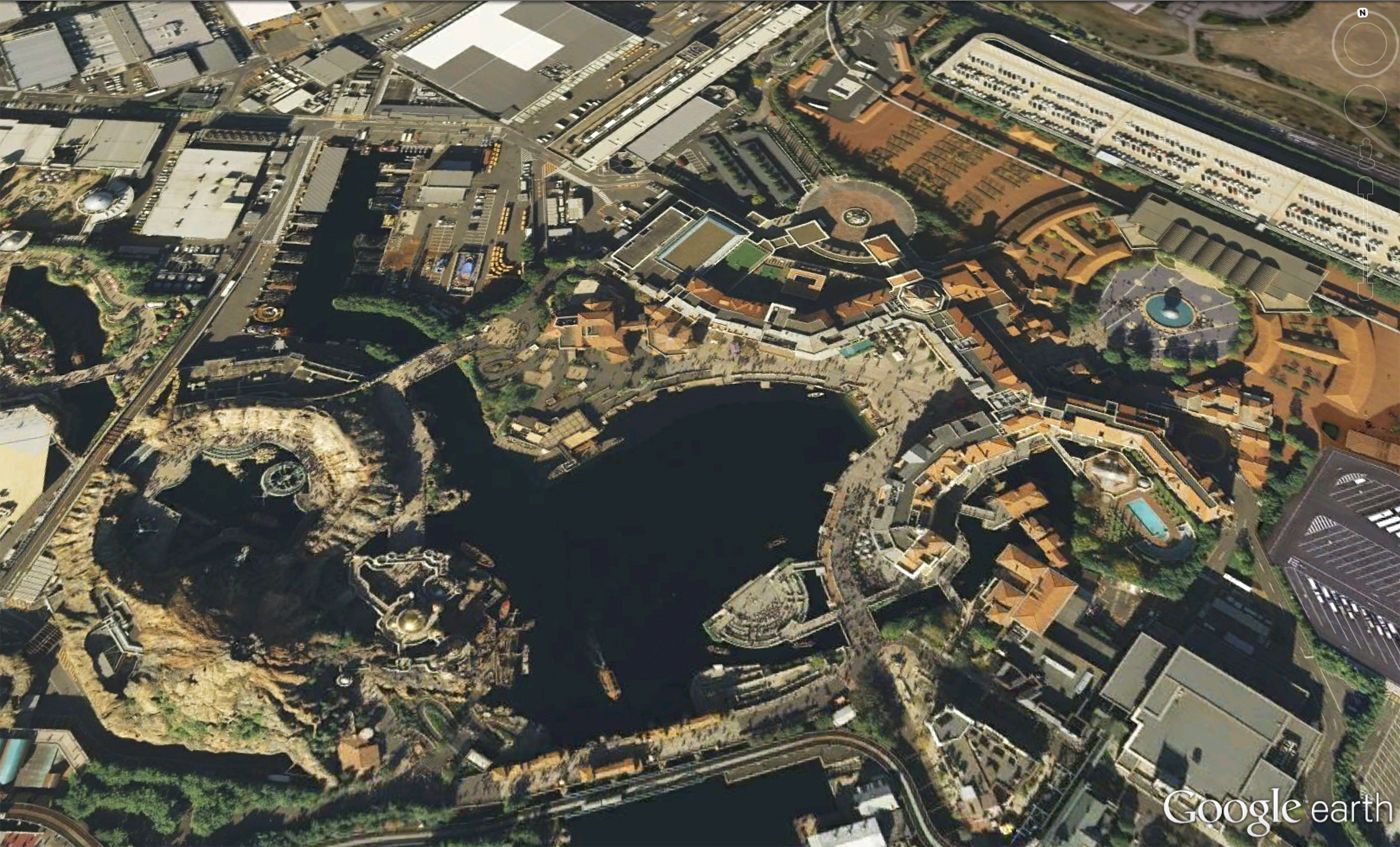 Next, a closer shot over Mysterious Island. As you will see, and here it's logical as it is almost an "island", there is not really any room available in Mysterious Island. However i remember asking at TDS opening WDI Imagineer Steve Kirk who was TDS Main Show Producer why there was no walk-through inside the Nautilus like we have at DLP. And, if i remind it well, Steve answered me that they've kept the room to eventually do it in the future. Which means that there is some room available somewhere inside Mysterious Island either to create the inside Nautilus decor or eventually something else. Although i'm a big fan of Harper Goff Nautilus i wouldn't bet that they will add at TDS a Nautilus walk-through like the one at DLP as it seems that for the japanese the Nautilus didn't reached the mythical dimension that it did in occidental countries.
Let's fly now over Arabian Coast (top) and Mermaid Lagoon (bottom) where there is not a lot of room available too, specially considering that the Google Earth picture was shot before the Jasmine flying carpets ride was installed at the right of the entrance of the Sindbad ride.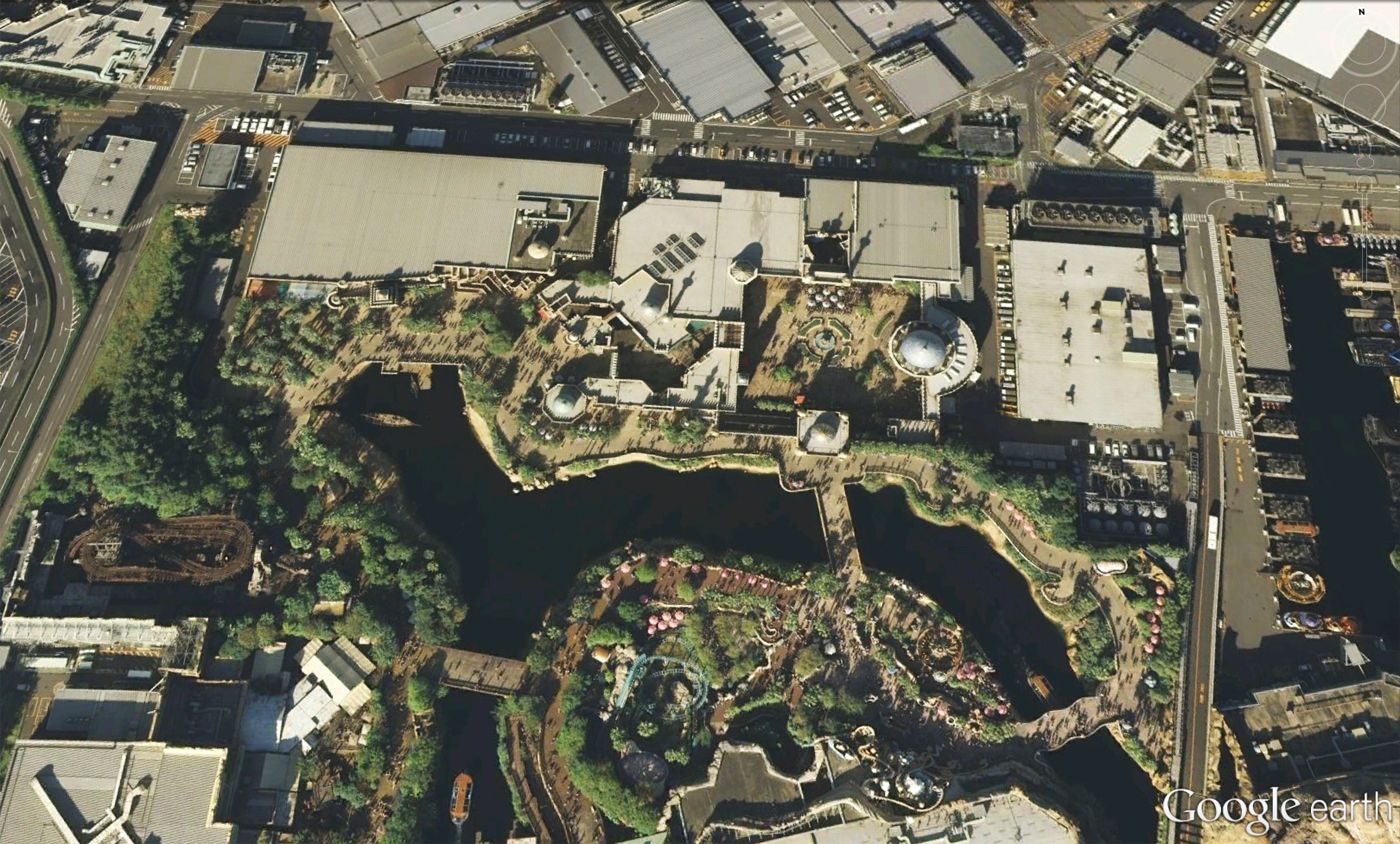 It's not the same in Lost river Delta as there is a big land available on the right of the Indiana Jones ride, near the sea. I'm wondering what they will put here in the future... On the left of the Indy ride you can see the Raging Spirits roller coaster.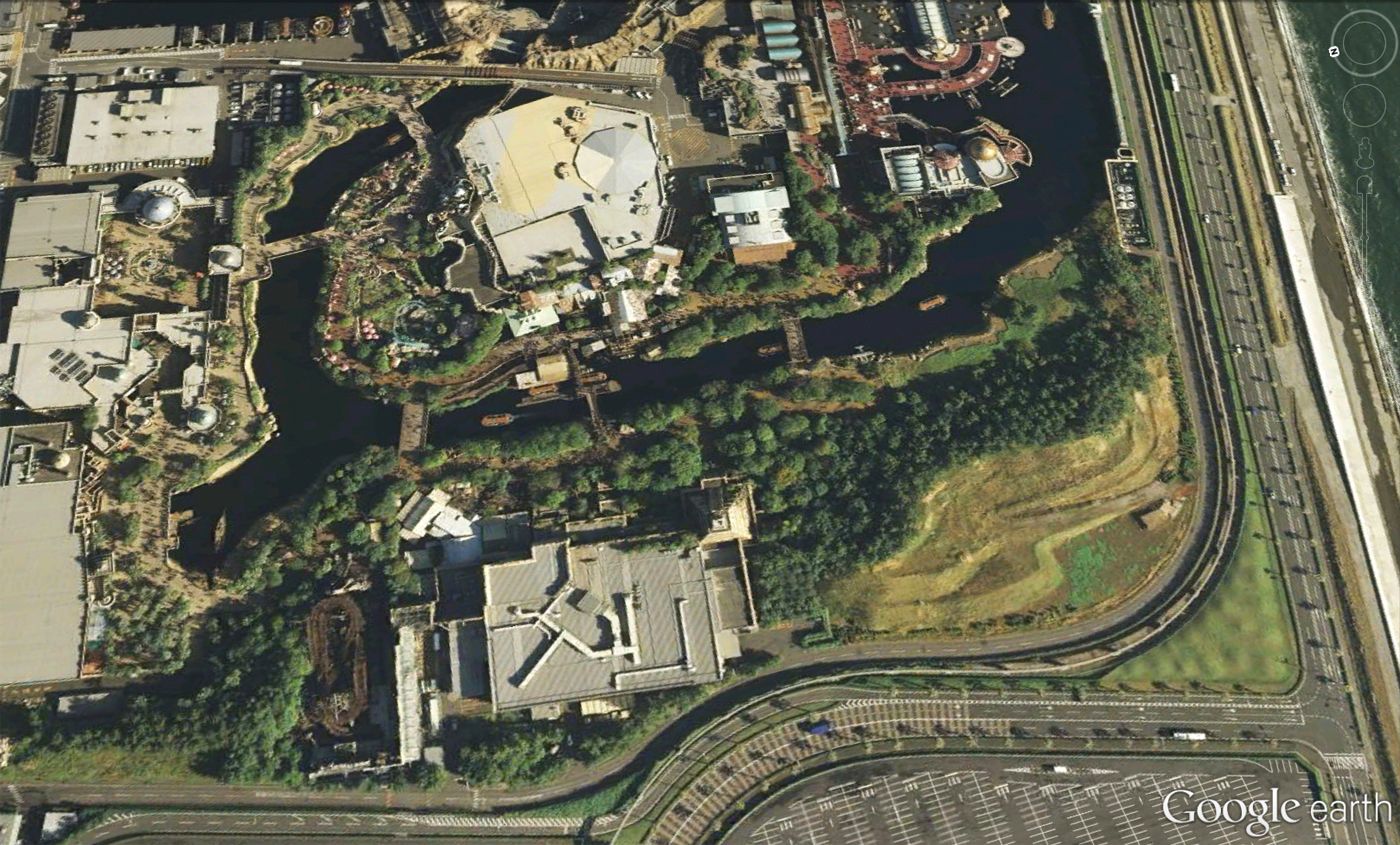 The two next pictures show Port Discovery which is literally blocked between Mysterious Island and the sea itself with the outside road in between. No need to say that there is not really any room available for future expansion.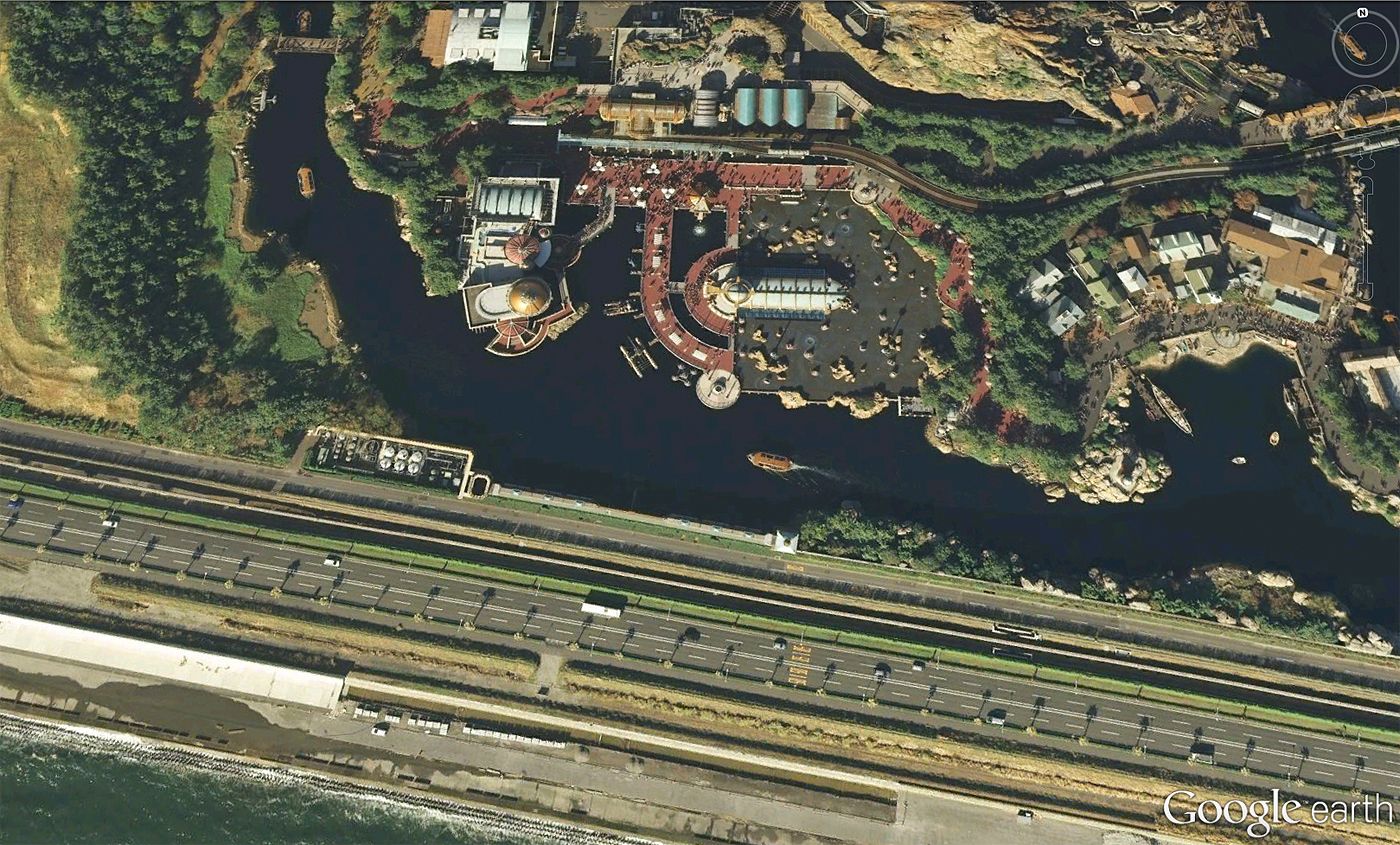 Close to Port discovery is Cape Cod and although it's a small land without any attraction and not a lot of room available they might have enough room for something small...if there is any ride idea that can fit with the land theme.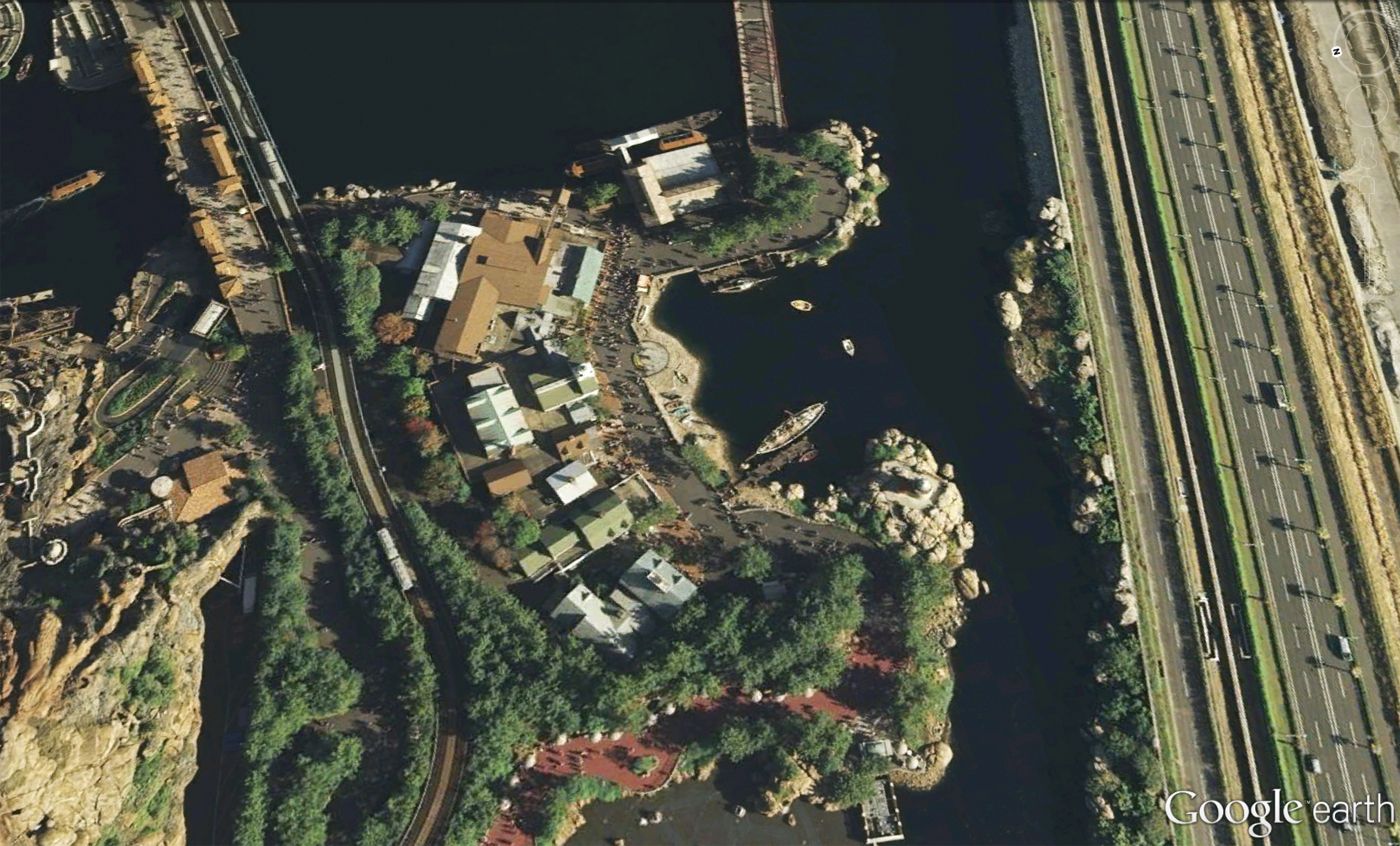 We'll end this Soarin' over Tokyo Disney Sea with these two shots over American Waterfront. On the left of Tower of Terror and on the right of the parking lot you can see some room available but it's where is now the new Toy Story Mania which opened recently. However on the first parking lot - the one colour grey, not the one colour black - they still have some room. Yes, the backstage road run in between but i'm sure that if they need the land in the future to build something there they will "move" the road.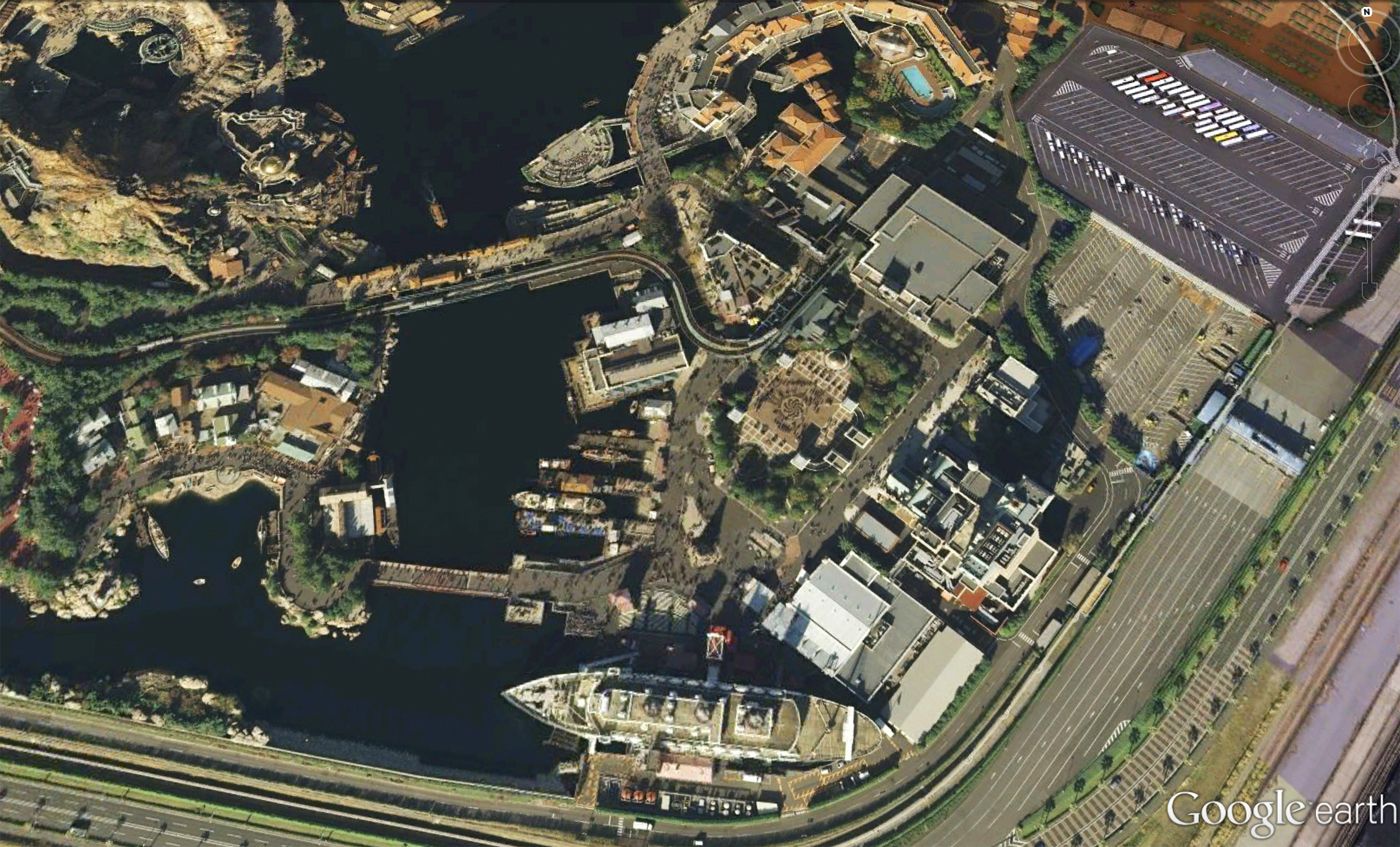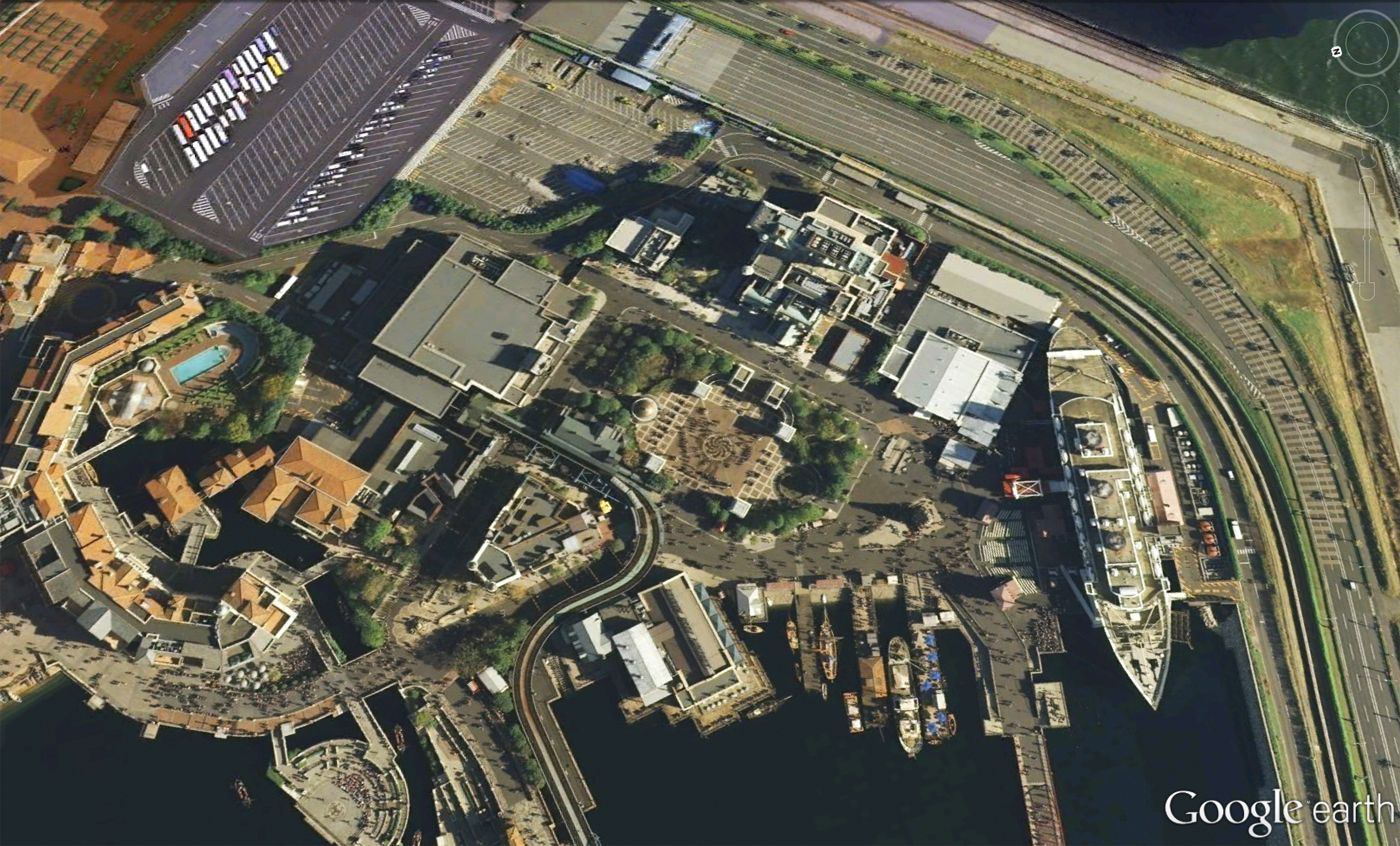 Hope you'll enjoy the flight, see you tomorrow for another destination! In the meantime don't forget James Hilger TDS book and also my great TDS Wallpaper application available on the iTunes Store.
Click HERE for direct access to the TDS Wallpapers HD iTunes page
or
READ my article first HERE
.
Pictures: copyright Google Earth