Since yesterday's announcement of the Disney - Lucasfilm deal all Disney and Star Wars fans around the world are now expecting new Star Wars rides - or even Star Wars lands - in Disney theme parks. And there is no doubt that Iger will ask WDI Imagineers to design new Star Wars attractions "and sooner better than later".
Considering that Disney has paid $4Billion to acquire Lucasfilm, creating big Star Wars lands in Disney parks is probably Iger's wish, but a wish - even upon a star - is not always enough to make it a reality as the main problem to resolve here is not "what" to do ( it's also a problem but WDI Imagineers will resolve this one as long as Disney give them the right budget ) , but more "where?", Sure, they will always find the room to add a new Star Wars ride but it would be a pity to have spent $4B to buy Lucasfilm and now that there is no more license to pay to don't build a full Star Wars land, right? So, let's have a look to where Disney have enough room available for a Star Wars land, thanks to Google Earth views, and let's start with Disneyland.
Disneyland Resort :
Ooops, no room available!
If we have a look at this Google Earth aerial view we can see clearly that wherever you look there is no room available to create a big Star Wars land whether it'll be at Disneyland or DCA. And the fact that Star Tours is located at Tomorrowland entrance doesn't help as, even if they had some room available backstage for a SW land, ST2 would be too far to be included in it. We know that the Innoventions building will be used soon for an Iron Man ride and except if Disney decides to re-theme the whole Tomorrowland on a Star Wars theme - Space Mountain included - there is no way they can create a Star Wars land inside Disneyland. Sure, if they also remove Autopia they will have a big piece of land but i really think that using it to build a big Star Wars land would be a mistake, that a whole land on a Star Wars theme would be too strong for Disneyland spirit. Instead, the right choice might be to revive the DLR third theme park project, and dedicate it - at least for a big part - to the Star Wars universe, that would make more sense.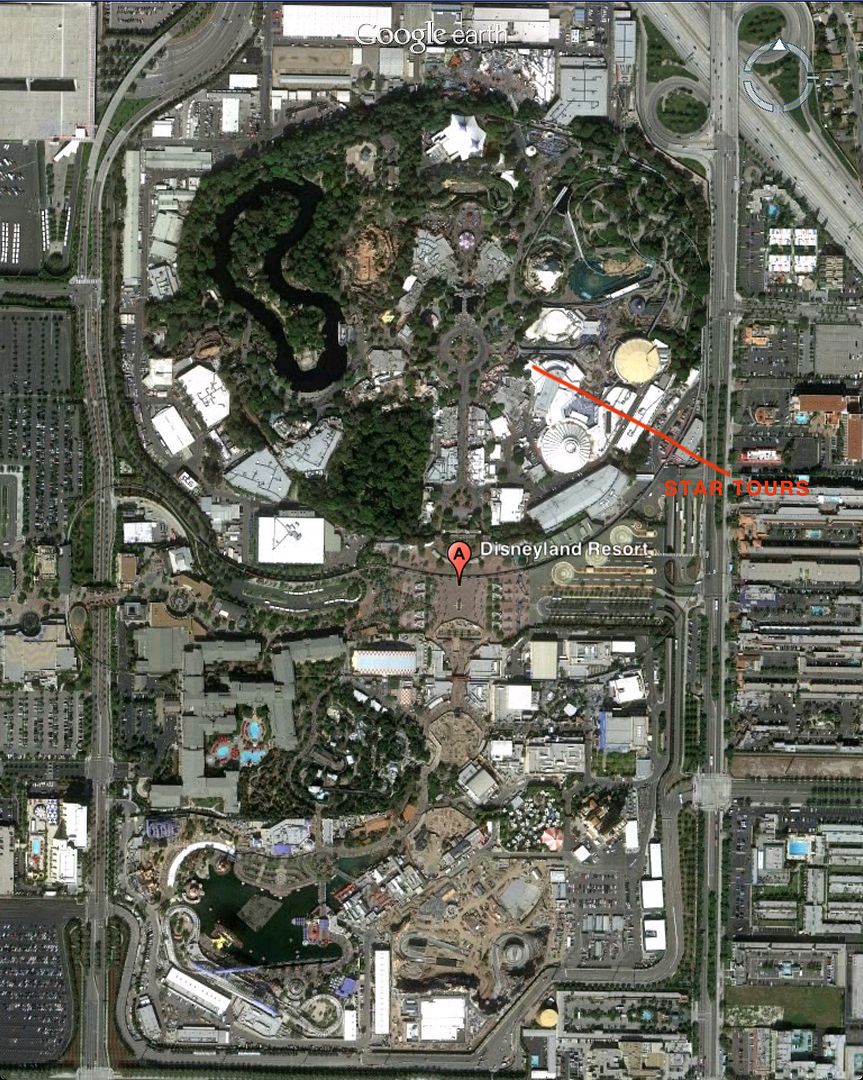 Walt Disney World : Revenge of the Empire!
As we know Disney can't put any Marvel ride in Wat Disney World - actually anywhere "East of the Mississipi" as written in the contract that Universal signed with Marvel a long time ago - and the Disney empire will now have its revenge! You can be sure that Universal is gonna pay a huge price to don't have been cooperative and if Iger can build a brand new Star Wars theme park at WDW he will do it. Sure, the Star Tours ride is at Disney Hollywood Studios but if you look at the Google Earth shot below you'll see that here too they don't have a lot of room available. There is three major roads on each side of the DHS and on the fourth side it's the parking lot. As DHS already have Star Tours a Star Wars land would make sense there but except if they decide to use the lower left part of the parking lot, it's not gonna be easy to do it.
But they also have plenty of land available on the other side of the road near to Star Tours and another solution might be to build a bridge over the road and use this land. Of course the passage on the bridge would have to be themed in a way that DHS guests can't notice that they're moving out of the park limits but that would not be the most difficult.
That said, the real good idea would be to create at WDW the full Star Wars theme park that everyone is wishing since thirty years - and they better don't tell us that there is not enough material in the SW universe to build a full theme park!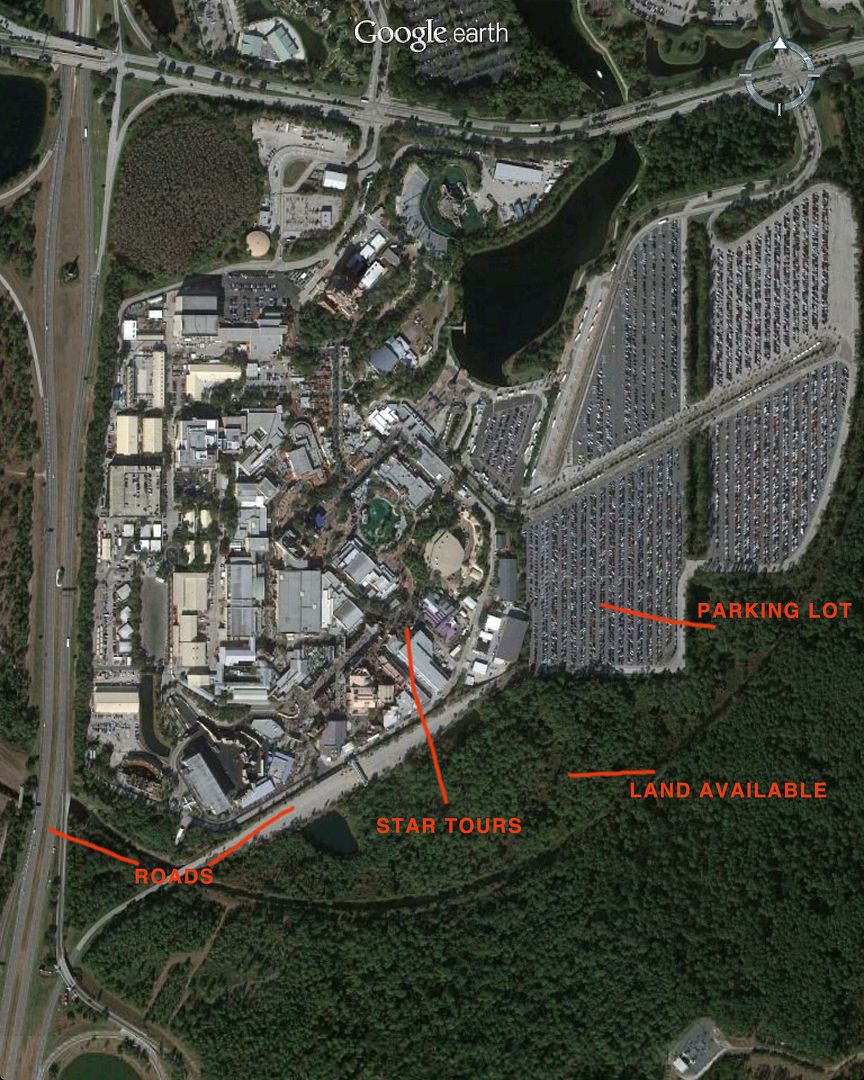 Disneyland Paris : At last, some land available
I told you before that DLP has a secret Star Wars land project which is supposed to transform the area between Star Tours and the Pizza Planet restaurant in a mini Star Wars land. But the park has much more land than that available for an even bigger Star Wars land as they could use the land between Star Tours and It's a Small World previously reserved for a Toon Town that will never come to DLP Magic Kingdom. Sure, they've put on it a huge tent mostly used for special events and VIP dinners but this bloody tent is not gonna stop them if they really need the land!
And why not at the WDS, you ask? Well, they sure have more land available at the WDS, specially in the back of the park, but considering that they apparently plan to build at the WDS a Marvel land as well as an Avatar ride AND that Star Tours is currently in DLP Magic Kingdom, i don't see a Star Wars land coming at the WDS - although it would fit better there than in Discoveryland. Also, DLP always have a third theme park project and the good idea in fact could be to have a big Star Wars land and a big Marvel land as well as a Cars Land in this third theme park. It probably will mean to "move" Star Tours to its new destination but this cocktail could be really successful...
Tokyo Disneyland : 'Time to fill again the sea, folks!
Tokyo Disneyland has the same problem than Disneyland, Anaheim, they simply don't have any room available for a whole Star Wars land. That said, at TDL Star Tours is located not too far from a coach parking lot. Considering TDL all year long success i doubt that Oriental Land will decide to sacrify this needed parking lot, and if they don't there won't be any other solution than to keep a Star Wars land concept for a third theme park. The problem here is that they also don't have land available outside the park, so may be TDL will have "only" a new Star Wars ride instead than a whole land.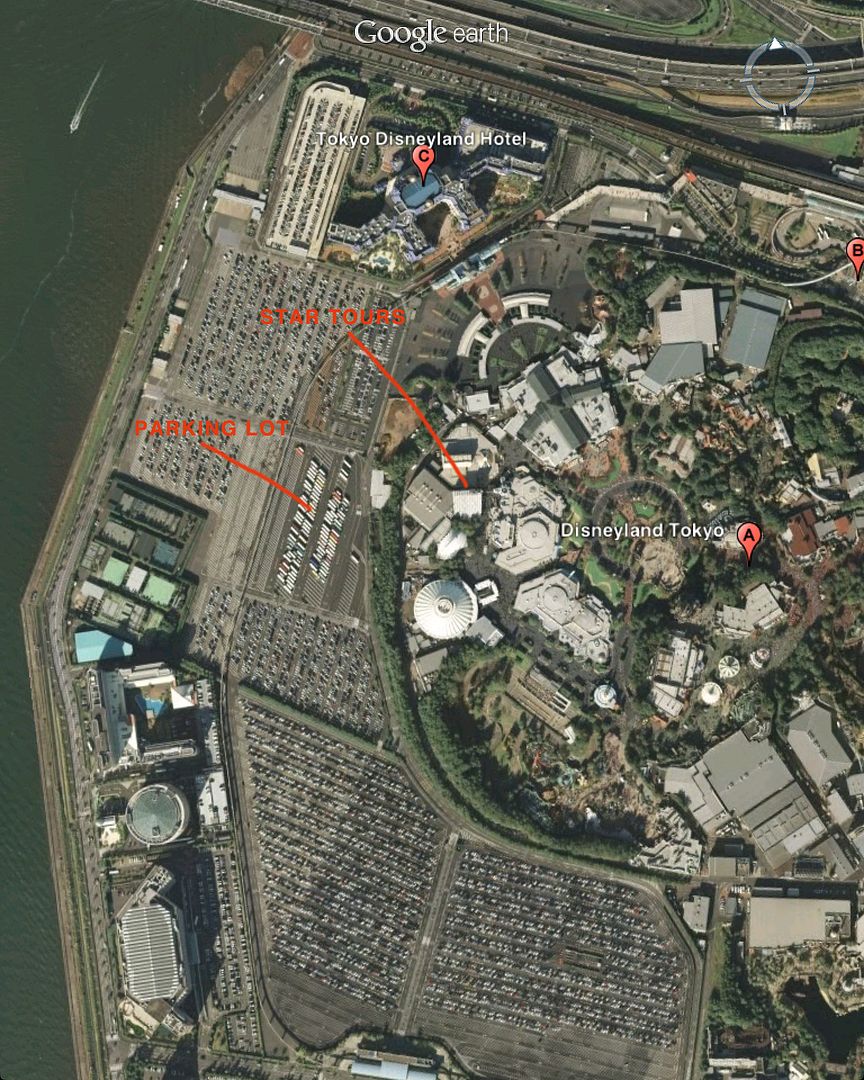 Hong Kong Disneyland: All the land you can dream of for a Star Wars land
Of all Disney theme parks Hong Kong Disneyland is the only one which has the land available for a big Star Wars land. In fact HKDL not only have enough land available to build a full Star Wars theme park but the land is also ready and if they wish they can start building on it tomorrow! They won't do it of course but the land reserved for HKDL second gate is fully dry - it was the China sea before being land filled - and yesterday Bob Iger himself mentioned HKDL ( as well as Shanghaî Disneyland ) as the two parks which would potentially have Star Wars rides/lands? in a near future. Chinese, though, will have to be patient as HKDL second gate probably will not happen before 2020, mainly because HKDL still have some room available in the first theme park, and they will use it first for upcoming new rides.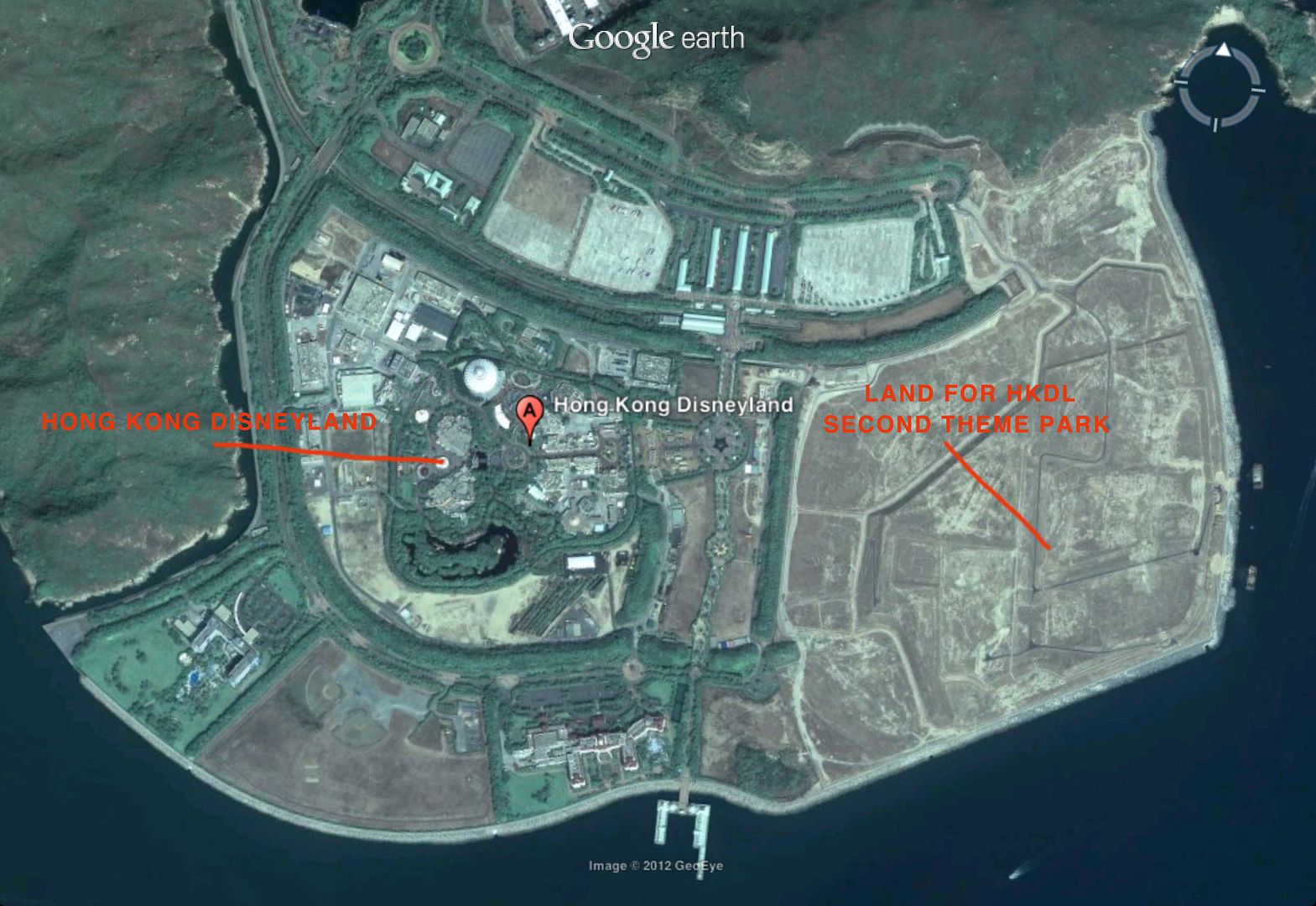 Shanghaî Disneyland : A Star Wars land heaven ?
Considering that SDL is not built yet AND that they have plenty of land available you can count on Iger to introduce Star Wars rides - if not a land - at Shanghaî Disneyland. My advice? Delete the Toy Story land which is placed just over SDL Tomorrowland and use it for a Star Wars land, it probably will be more expensive but it will be also much better.
We're not done yet with this Disney - Lucasfilm deal and its effects on Disney theme parks, so come back tomorrow!
Pictures: copyright Google Earth, Disney