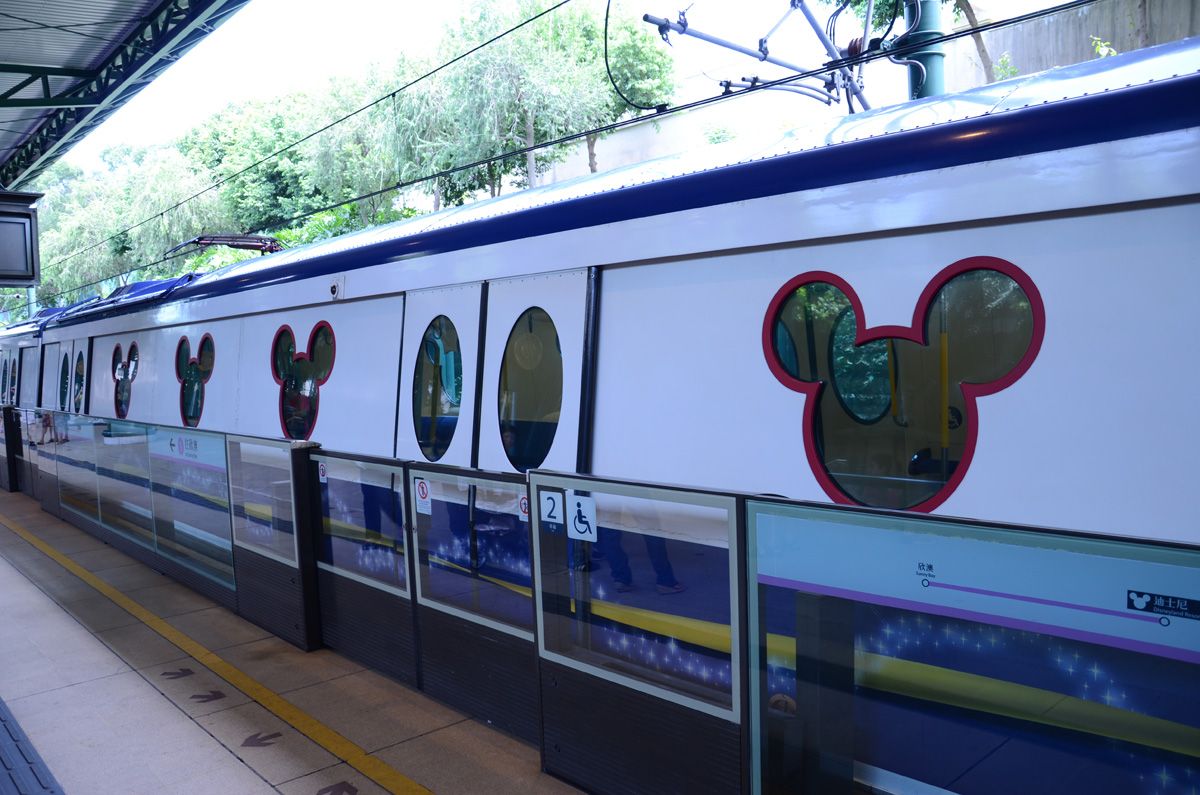 Shanghaî Daily revealed today a short but interesting news about Shanghaî Disneyland:
"An exclusive Metro line serving Shanghai Disneyland visitors will be built and put into service in 2015, the same year the amusement park opens to the public.

The new line is a 9.15-kilometer extension of Metro Line 11, starting from Luoshan Road Station in Pudong and ending at the Disney Resort with three stations in between.

The planned Disneyland Station will feature cartoon figures, such as Mickey Mouse. Passengers can enjoy the park's views through large vaults of the semi-underground station. The project has been approved by authorities, according to a report in today's Jiefang Daily".
In two words it means that you'll be able to see the park even before you've entered it, which means that the train station will probably be not too far from the park entrance. Will they have a special train like they have in HKDL with Mickey shape windows? (picture above) We'll probably have to wait a bit more to know about that!