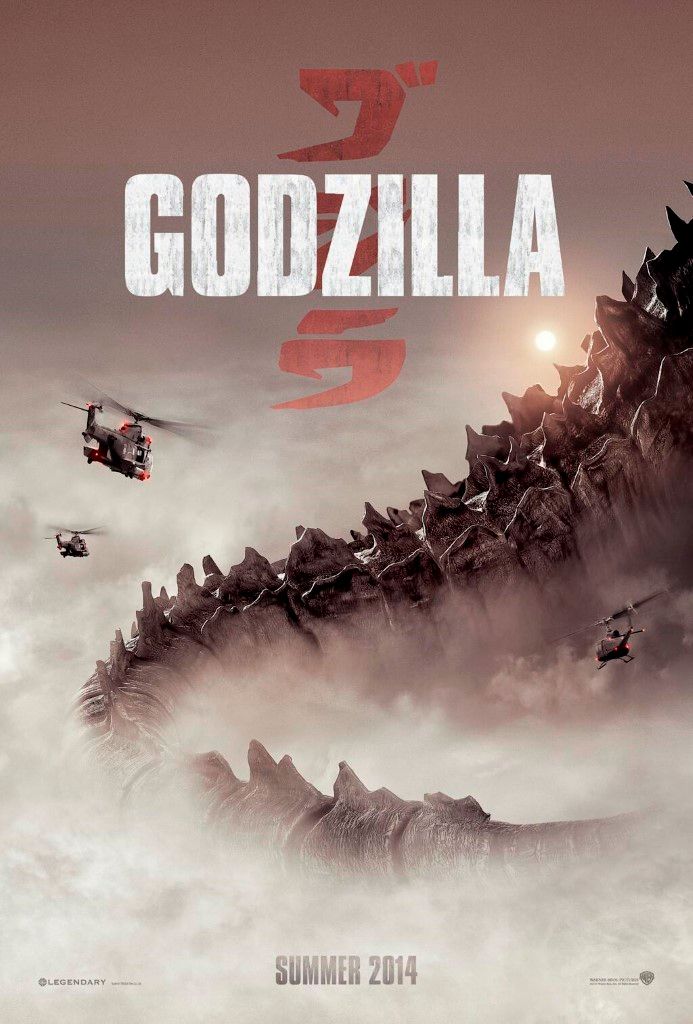 You might have heard that a new Godzilla movie will be released soon for the 60th Anniversary ( Godzilla first appearance was in 1954 ). It's produced by Legendary Pictures and the secret of its look was kept secret... until last week when a fan took a picture of a 3D poster during a trade show in Brazil and posted it on the net. He was then asked to removed it but someone sent it to me, so here it is. Surprisingly Godzilla's face in the new movie seems to look almost like the original one...
But here is more: during the last ComicCon 2013 Legendary Pictures had set up a "Godzilla Encounter". Basically, guests entered in a kind of small Japanese street, with shops and cafe where plenty of miniatures, pop artwork and set pieces from previous Godzilla films were on display... until something went wrong and without warning, alarms go off and people in hazmat suits usher participants into the next stage of the attraction, where footage of the American military preparing for the arrival of Godzilla in San Diego plays on the walls. After a few minutes, everyone was escorted in an "elevator" and taken to the "roof" of the building- but once the elevator experiences technical difficulties, they were dumped into an office... waiting for Godzilla to appear. The first video below shot by Inside the Magic will show you only the part until guests were asked to get inside an elevator as after it was asked to stop filming...
...but you know how fans can be and when they are decided to shoot a video anyway, they do it! So here is what you are not supposed to see, the part when guests were taken inside an elevator and then an office room and watch to the appearance of Godzilla!
The production said that the design of Godzilla that visitors have seen at ComiCon Godzilla Encounter is not the final design that audiences will see in the final movie in 2014, but my guess is that it should be quite close to the one you can see in the video above.
Pictures: copyright Legendary Pictures
Videos: copyright Inside the Magic, Legendary Pictures