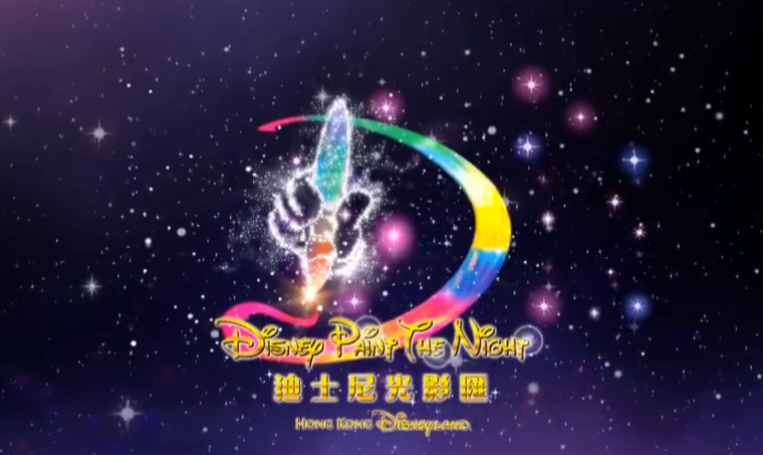 Two days ago you've seen
in my latest HKDL update
new artwork revealed by HKDL of the awaited Disney Paint The Night Parade and today i'm pleased to show you the very first pictures showing some of the parade floats! These pictures are screen captures from a video that appeared on the web showing the parade rehearsal at HKDL backstage, not in the park, and here is this short video!
And now let's have a closer look at this in details, starting by the Cars unit of the parade. Of course on the video you can see all the sparkling light effects, etc...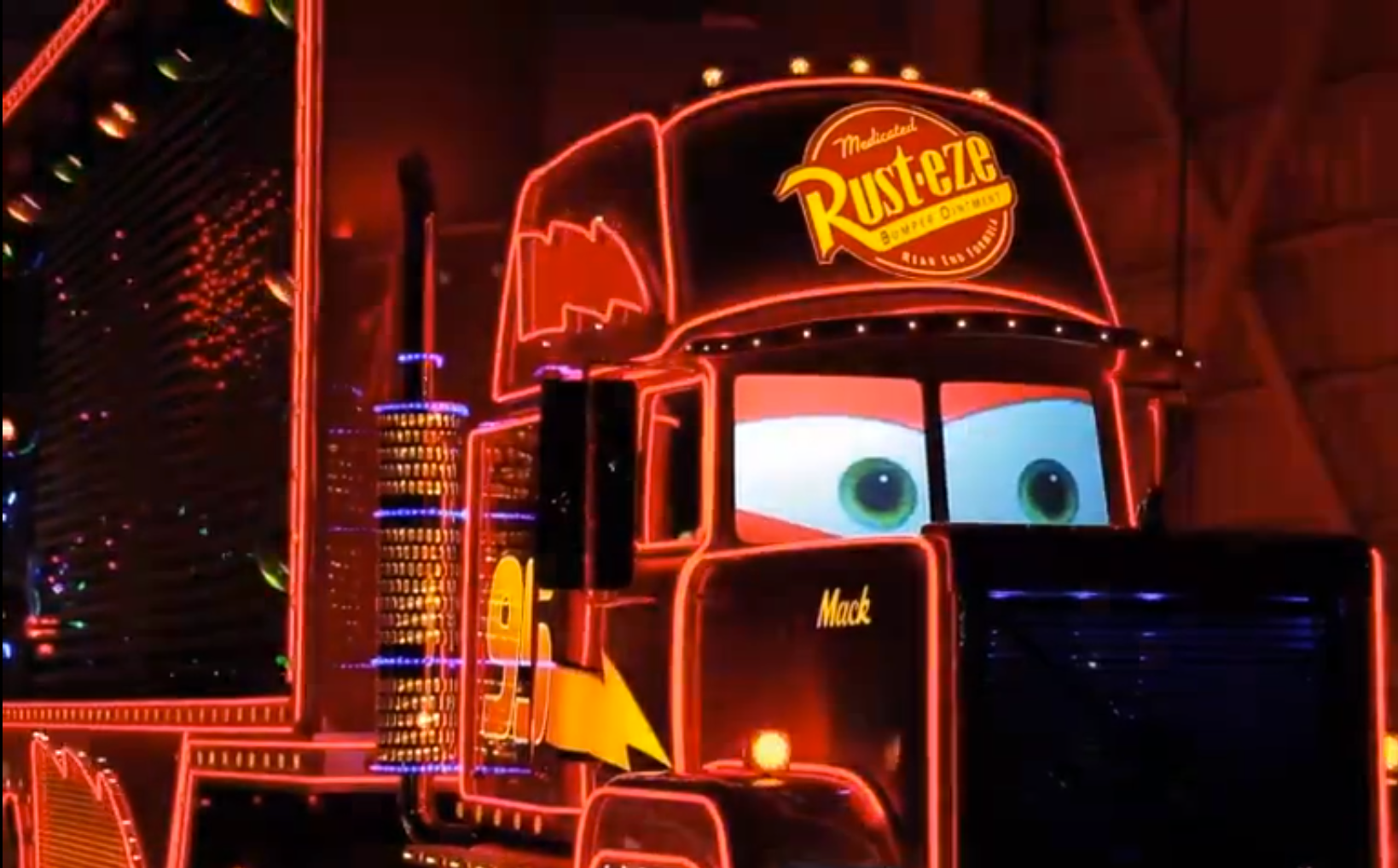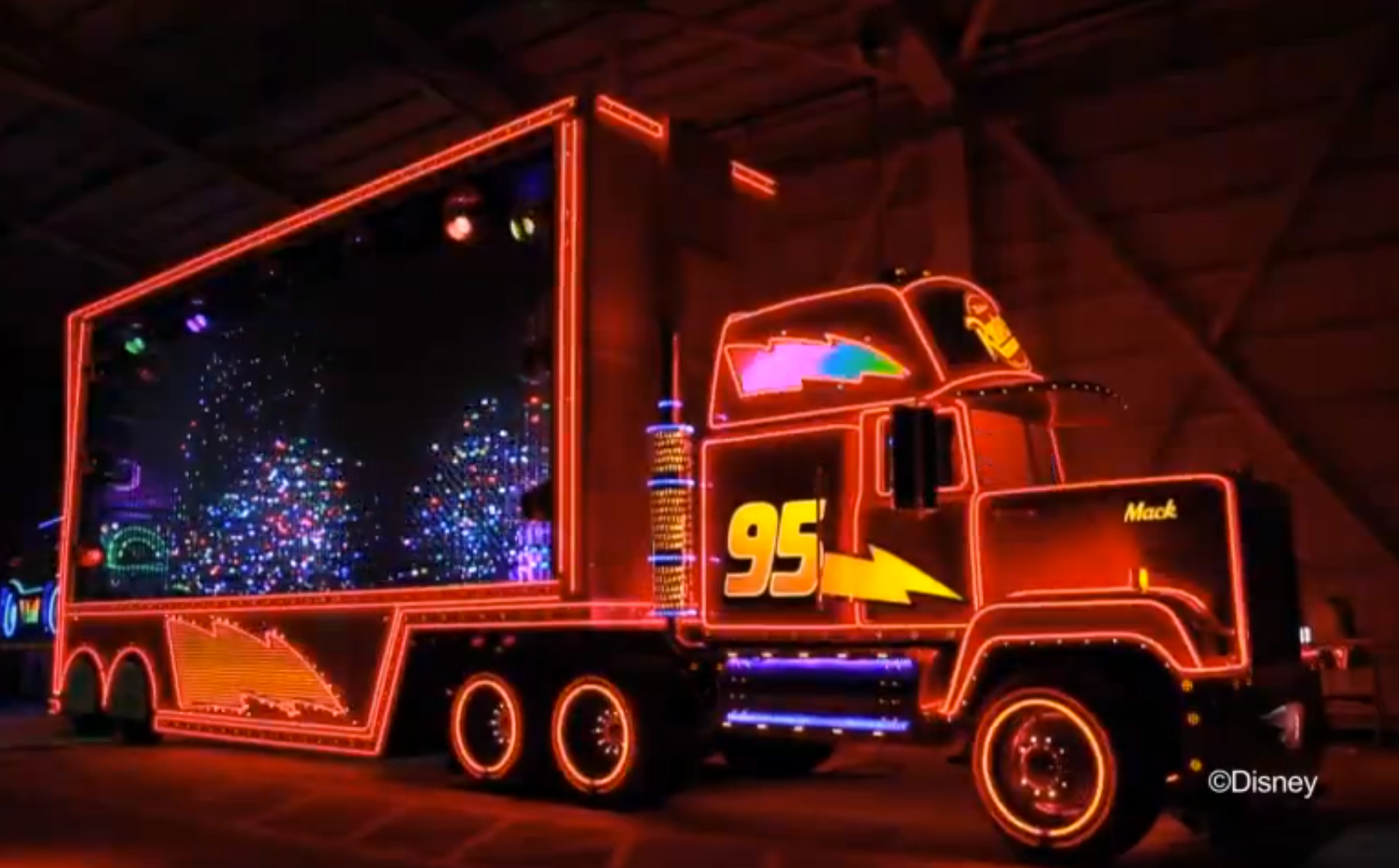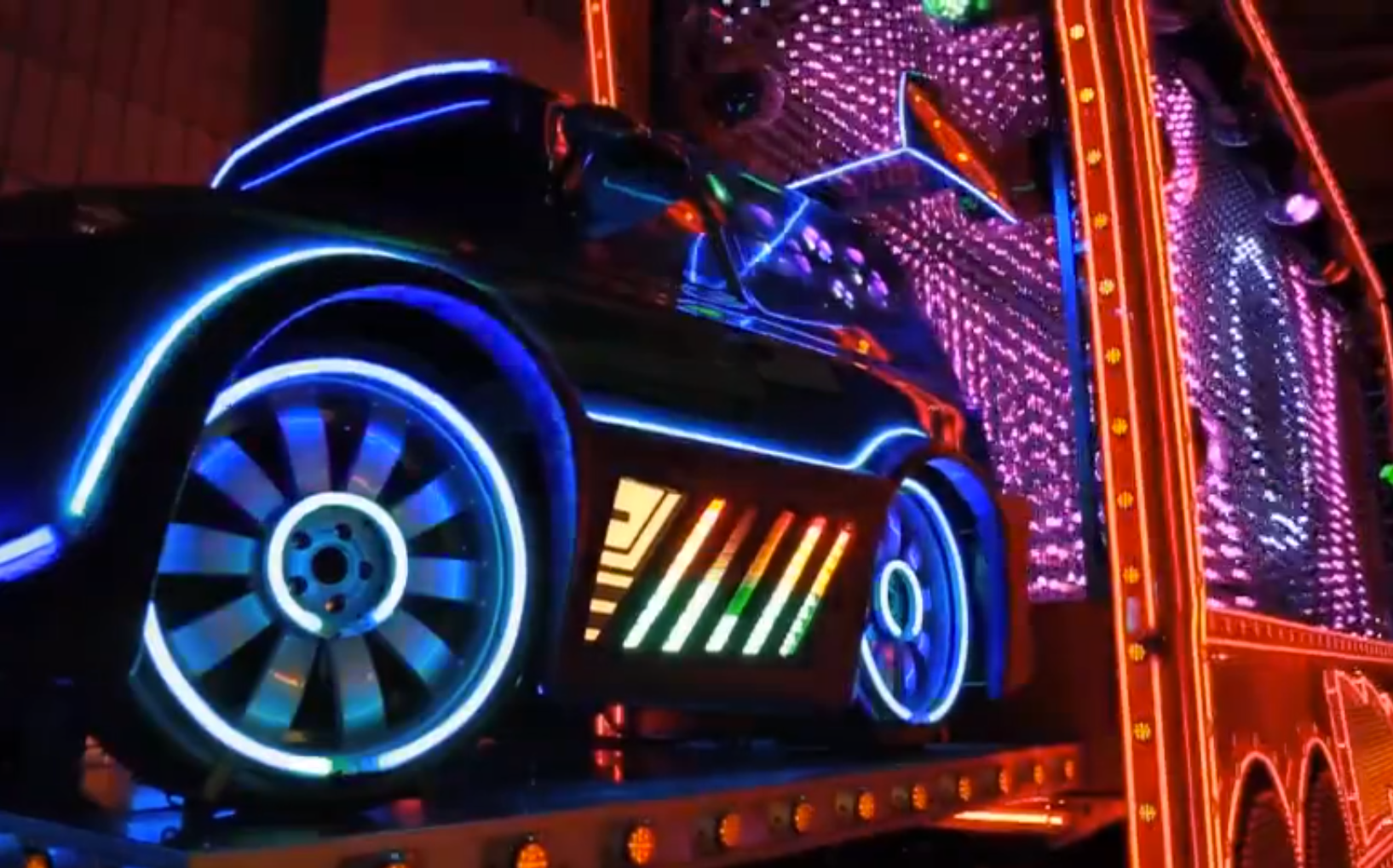 The video shows too just a few seconds with Woody and Buzz - which will be on the Toy Story unit - but not that much...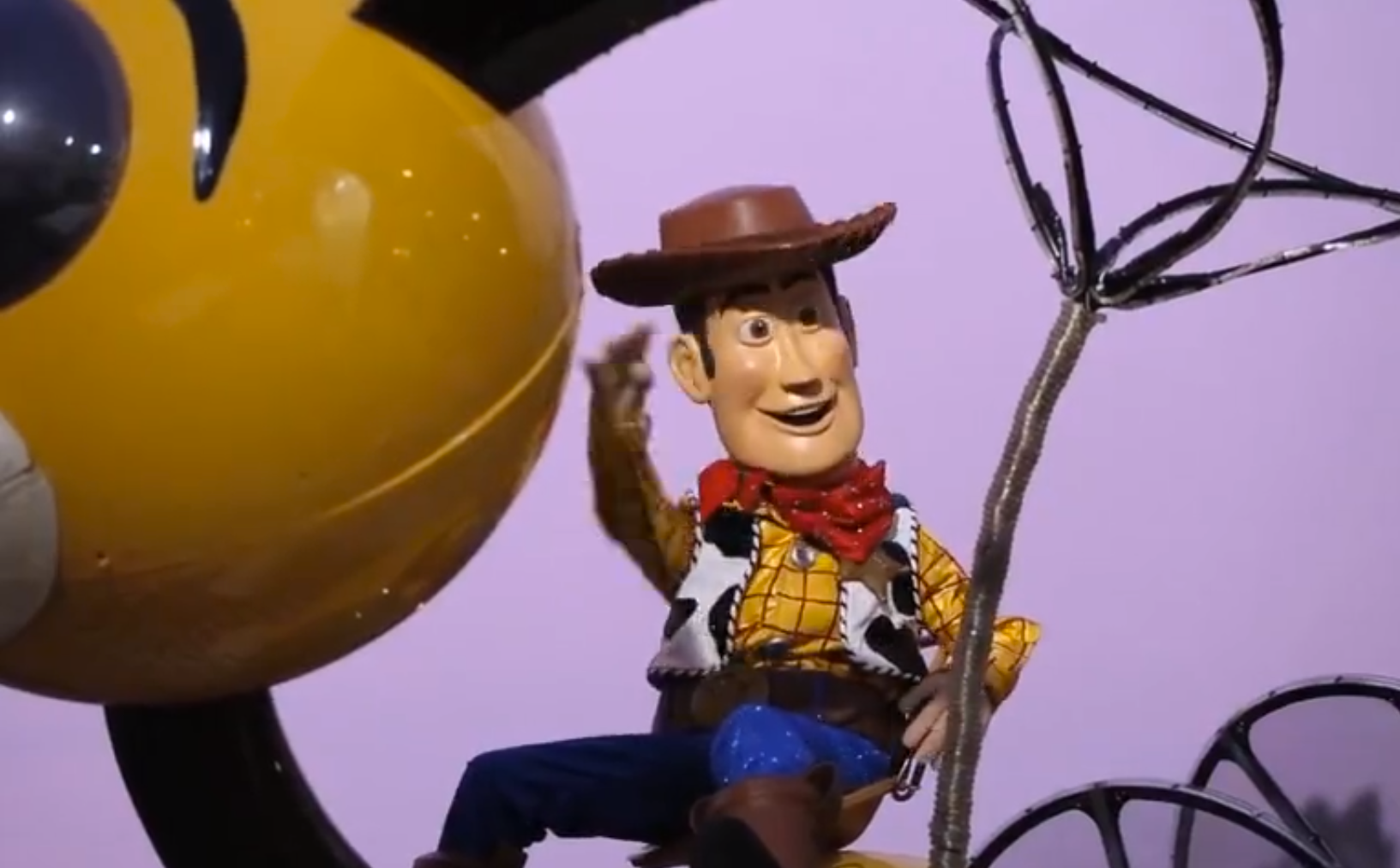 ...but more of the Belle unit, with performers which will be part of the show, including Belle.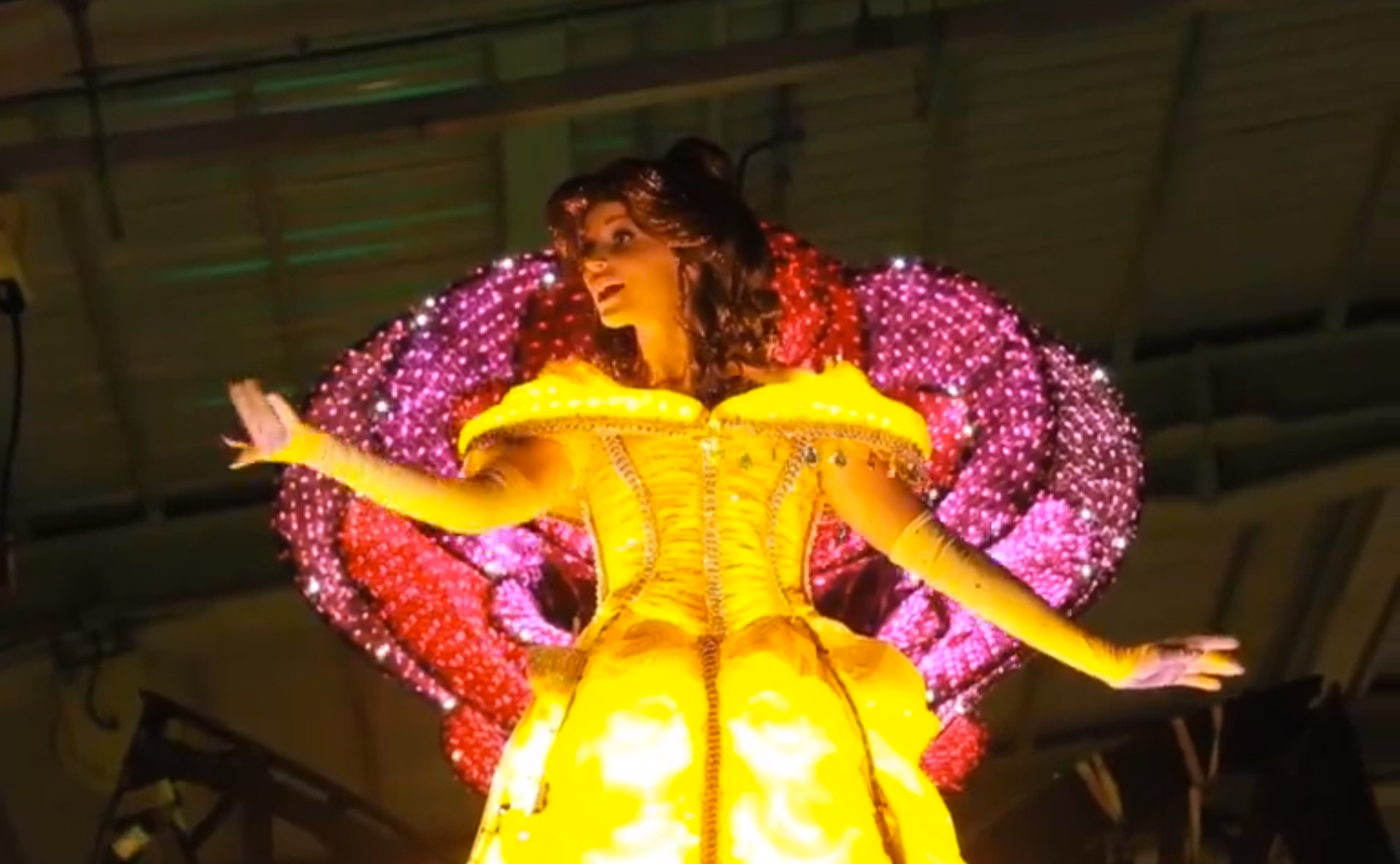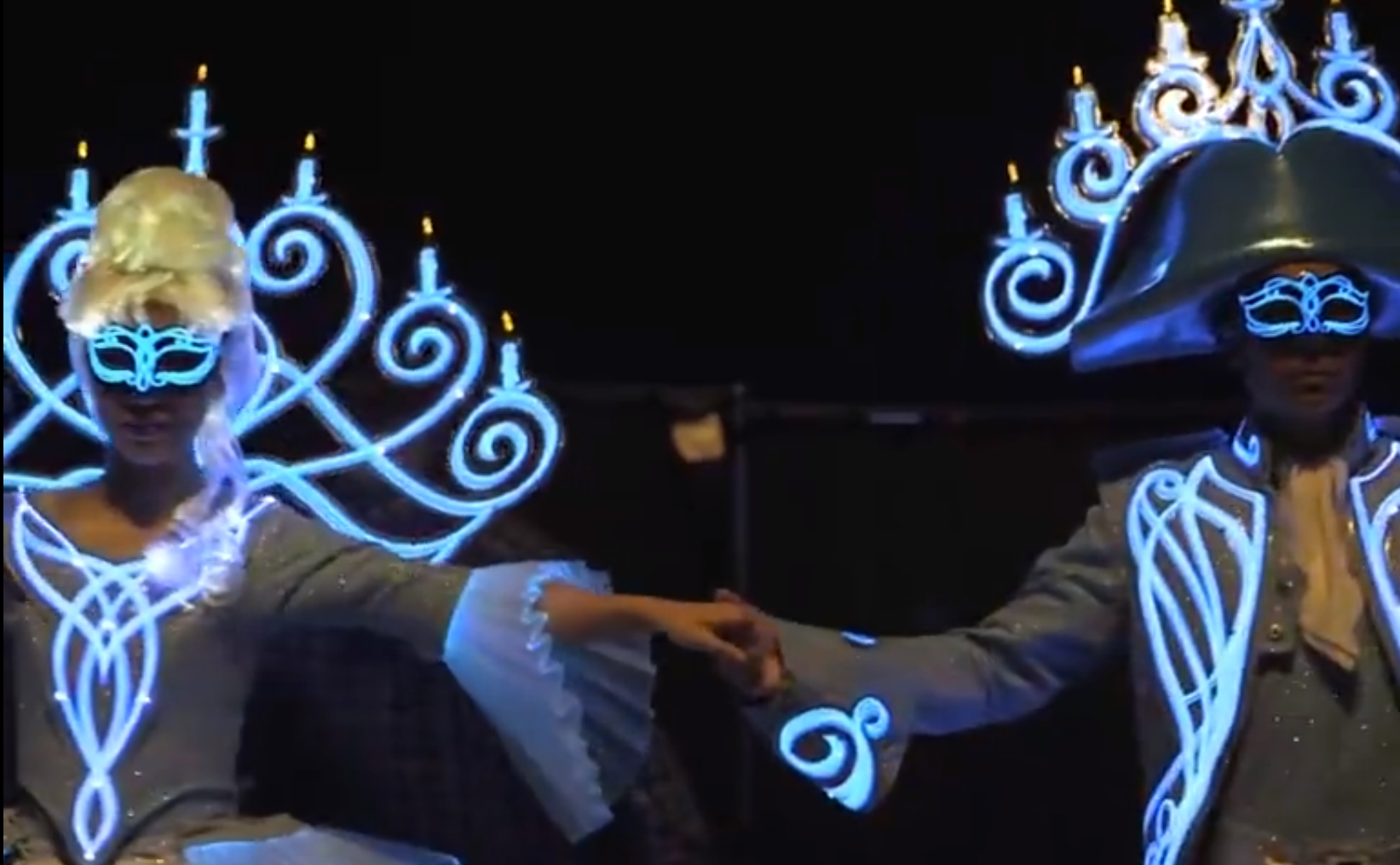 We then have some footage showing the Monsters Inc unit with the illuminated "doors", in fact screens.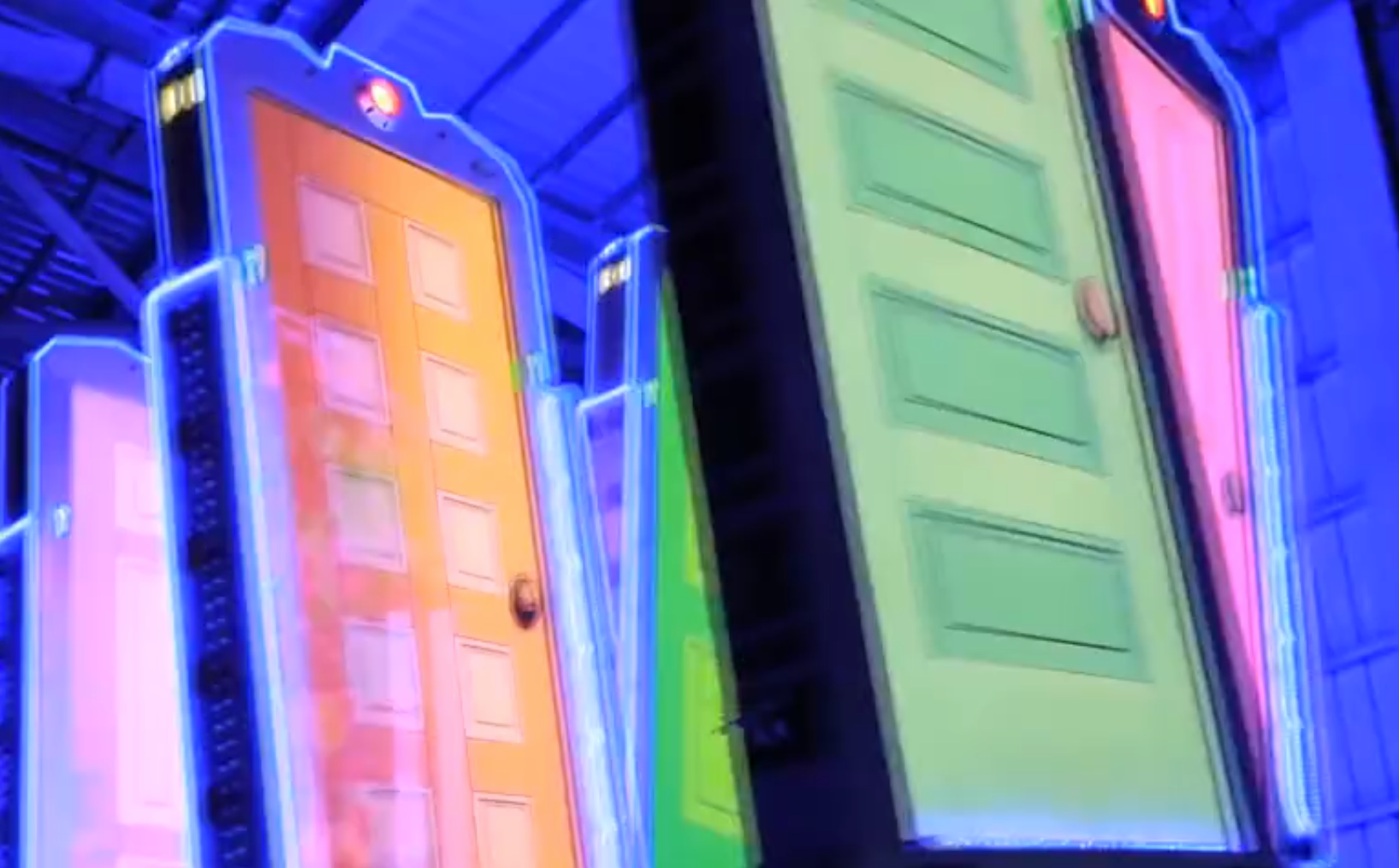 ...And that's all for now, more pictures of this new nighttime parade should come soon as it will debut at HKDL on October 1st, and probably some days before during HKDL private events!
Pictures: copyright Disney