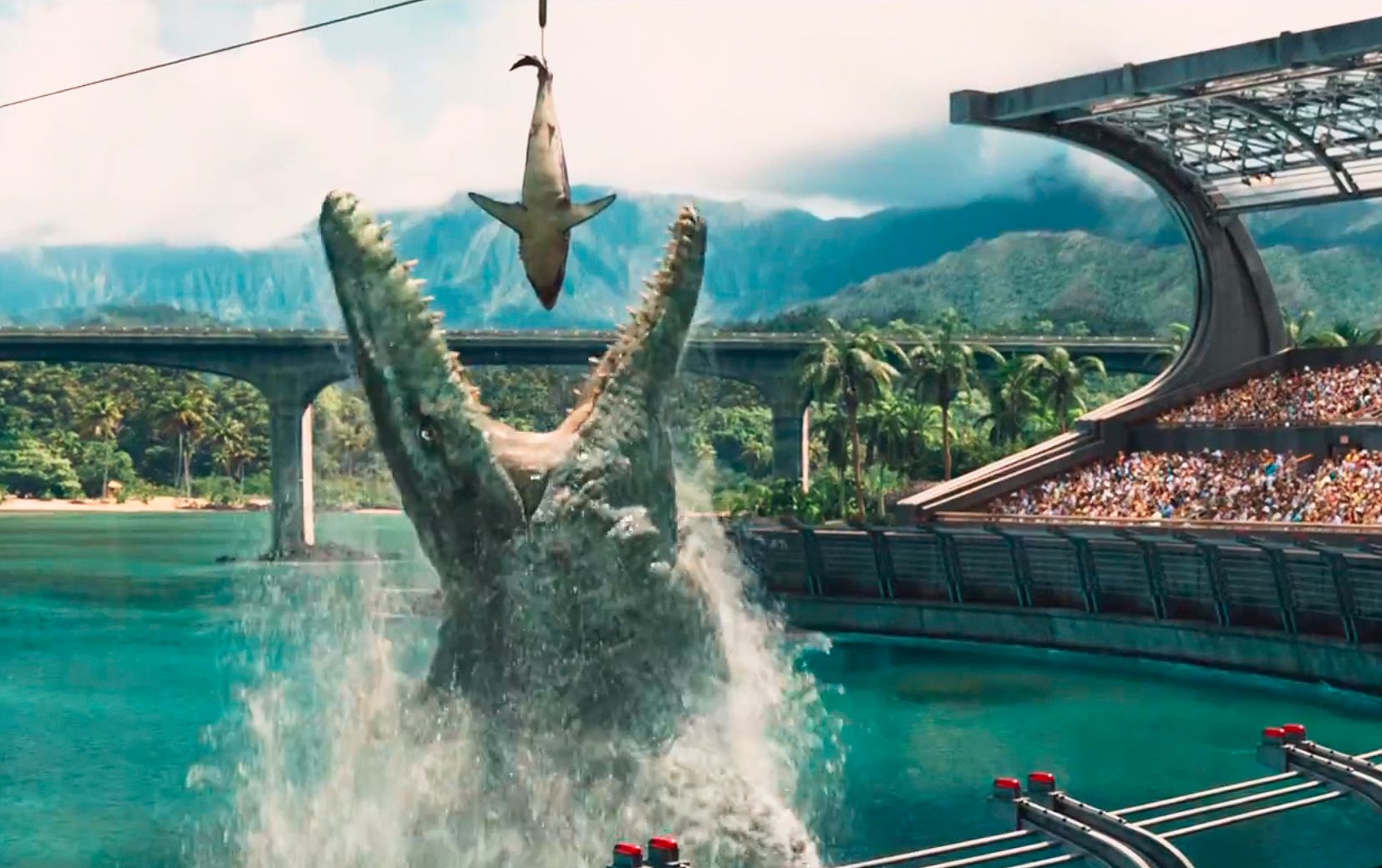 Two days earlier than what was scheduled the full first trailer of Jurassic World is online and it looks awesome! I remind you that action is supposed to happen 20 years after the first movie and a real Jurassic Park is now open on Isla Nublar! here is the trailer and more below with HD giant screen captures!
So, a "real" Jurassic Park is now open on Isla Nublar, and guests reach it by boat...
A monorail take the guests inside the park, through the gates of Jurassic World...
Here is our first view of inside Jurassic World...
...where guests can meet dinosaurs either by safari truck - a bit like the one at DAK Kilimandjaro Safaris...
...or explore Isla Nublar rivers to encounter Apatosaurs and Stegosaurs...
...or board in a "Gyrosphere"...
...for a close encounter with giant Diplodocus.
The park also has a huge arena where guests can attend something similar to a Sea World show...
...except that here it's a huge shark which is scarified to be eaten by a giant marine dinosaur.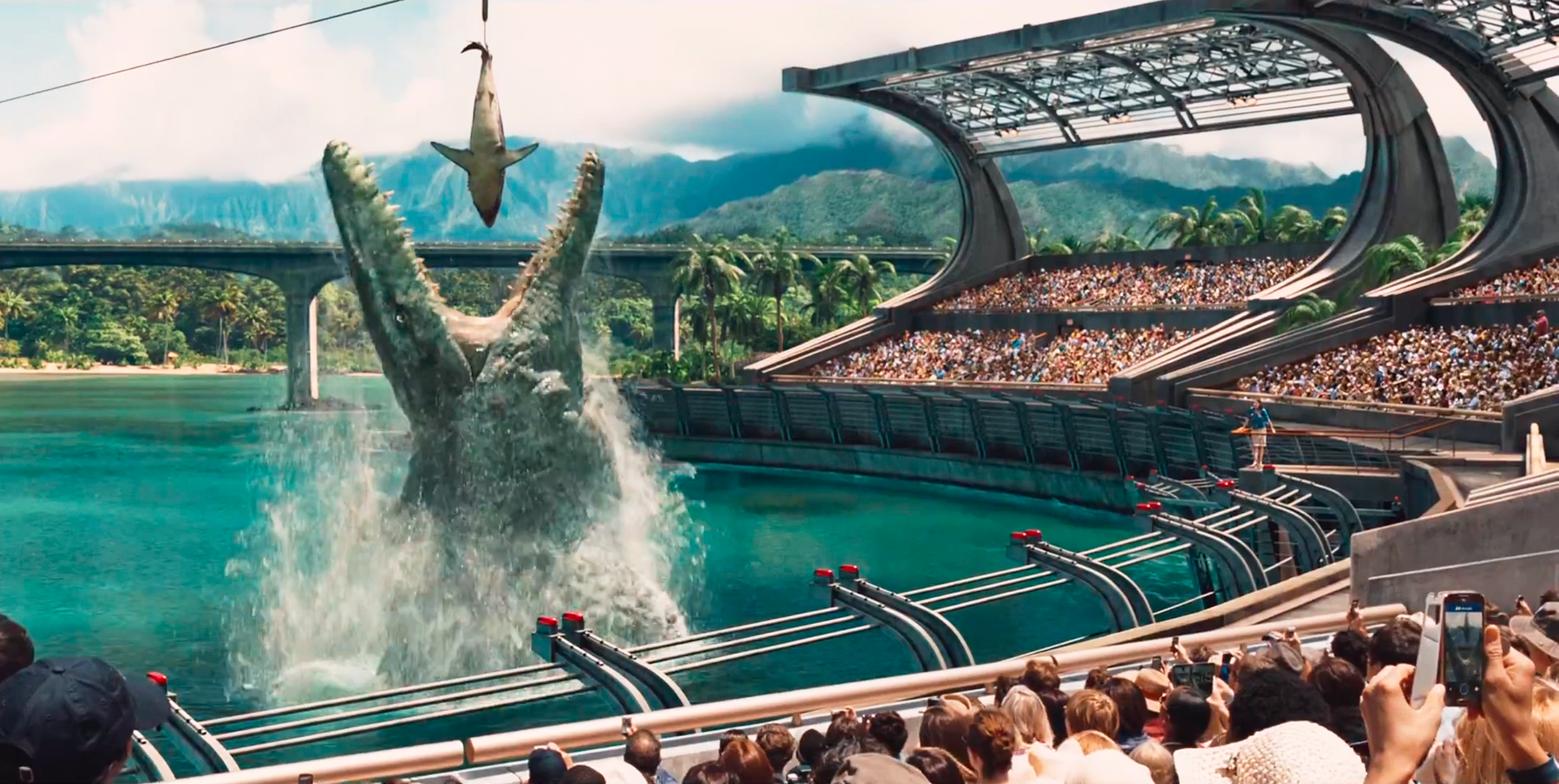 Of course, something will go terribly wrong when the new giant genetically created dinosaur will be unleashed...
And, yes, velociraptors are back and chasing Chris Pratt!
I remind you that the movie will be released iN 3D and for once, the 3D should be welcome! Jurassic World will be released in theaters next June!
Pictures and video: copyright Universal Pictures