Anyone who love 20000 Leagues Under the Sea will instantly fall in love with the fantastic
Vulcania Volunteers web site
. I've discovered it recently and there is no doubt that the four people who've created and designed the site are super fans of Harper Goff's legendary submarine. The design of each page is inspired by the Nautilus architecture and good surprises awaits you all along the site.
In the "Artwork section" you'll find great Nautilus desktop images composited specially for the site by David McCamant - download available for free...
And in the Plans section you will find beautiful reproductions of the Nautilus plans (from $29)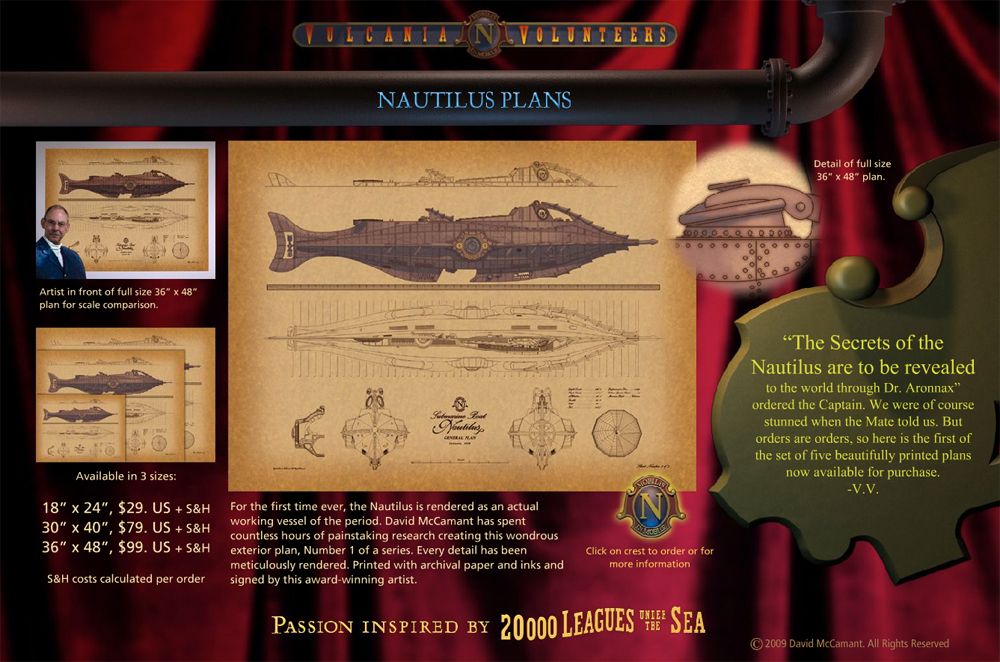 Including a fantastic 48" long "Nautilus Starboard Longitudinal Poster" ($39.95)
The Model section will be a delight for model makers as you can find here a 1/35th scale replica of the Nautilus skiff...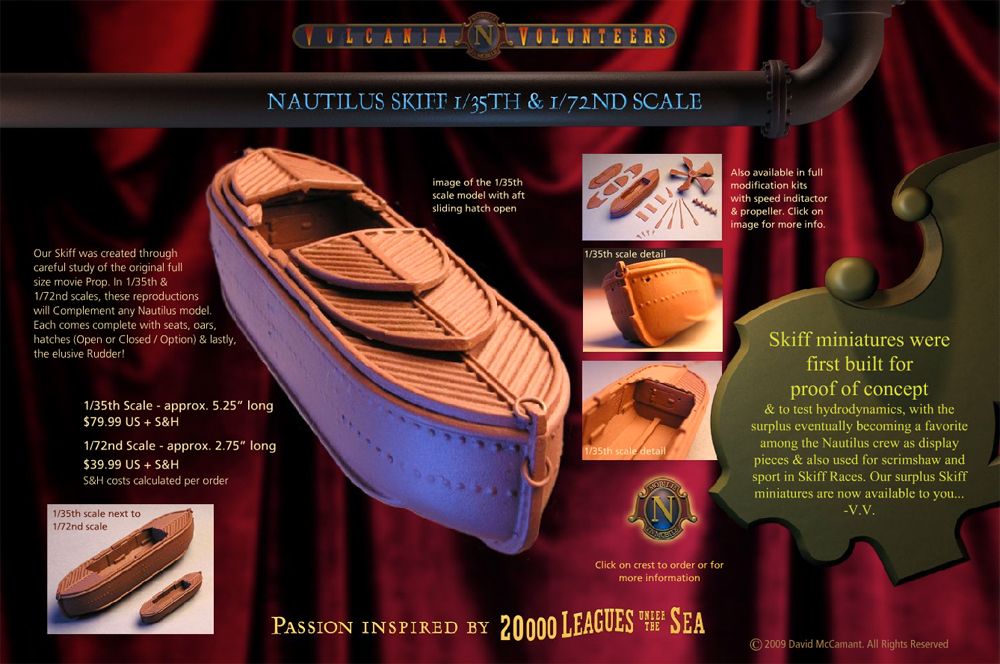 Or, in the "kits, parts and sets" section some great accessory sets including Nautilus propellers, rakers, etc...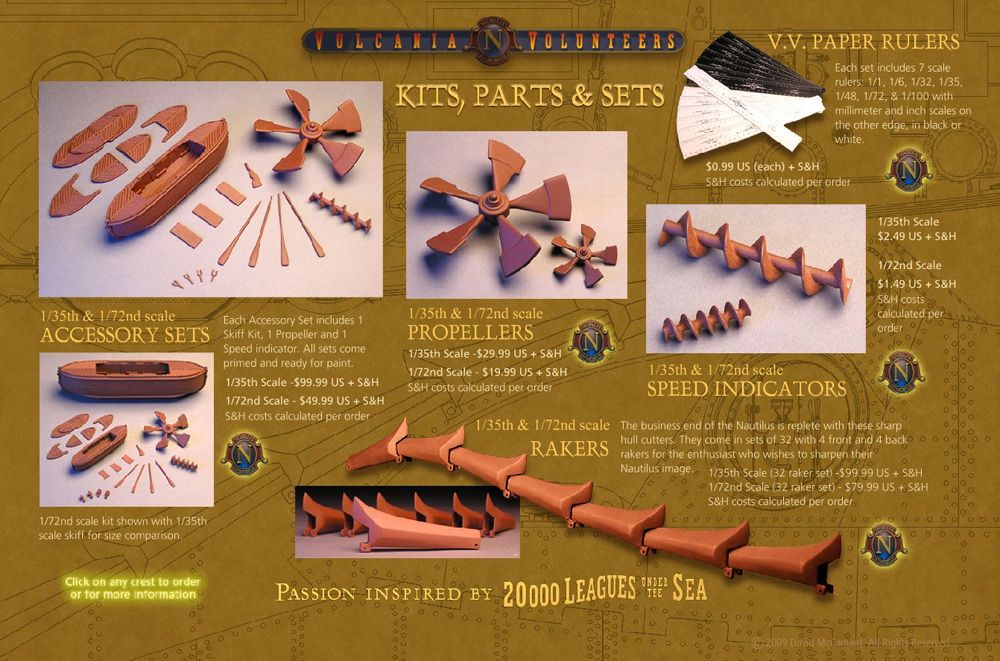 But it's in the Props section that a real jewel awaits you: a gorgeous 32" replica of Captain Nemo's Under Water Rifle! It's the first time i've seen a replica of it and this one is just perfect (Price: $400).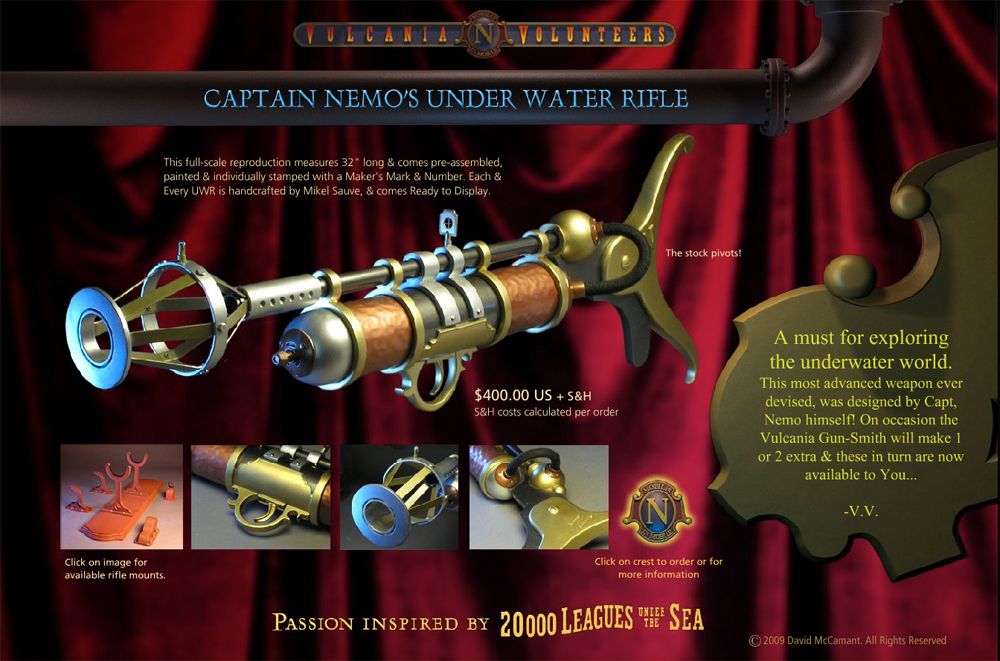 Many more to discover by yourself, so "Dive" to this great
Vulcania Volunteers web site
as Captain Nemo's spirit floats over every page!
All pictures: copyright
Vulcania Volunteers