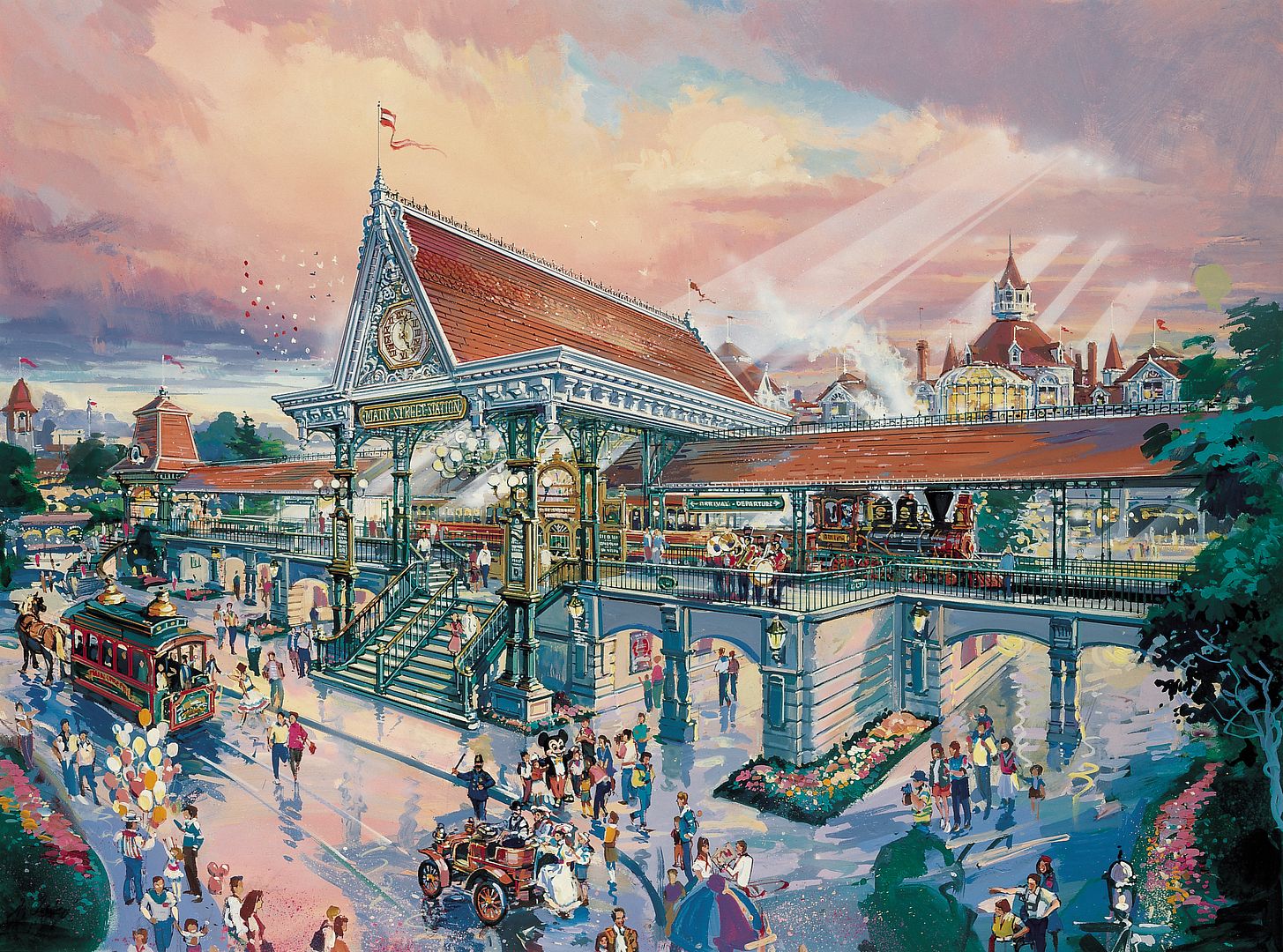 In this last - and new - part of my tribute to Eddie Sotto we will have a look at the creation process from idea to final architecture. Generally, when Disney release a rendering it shows quite precisely what we will have once it will be built. For instance this DLP Main Street Station artwork above. And most of you might think that it almost begin like this.
But it's not. As a matter of fact it generally begin by sketches, even very simple sketches like these two Eddie Sotto's sketches below for Main Street Station.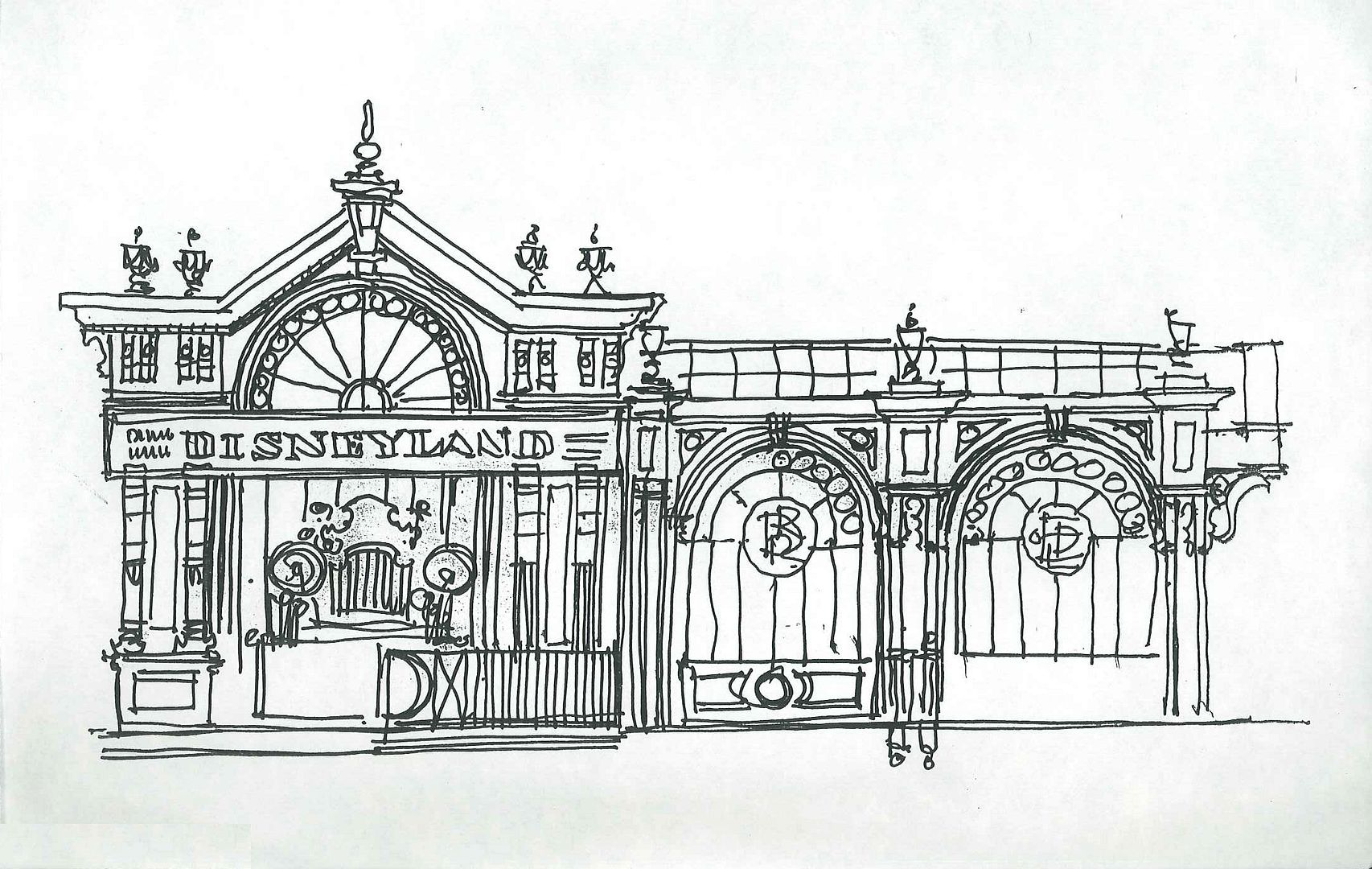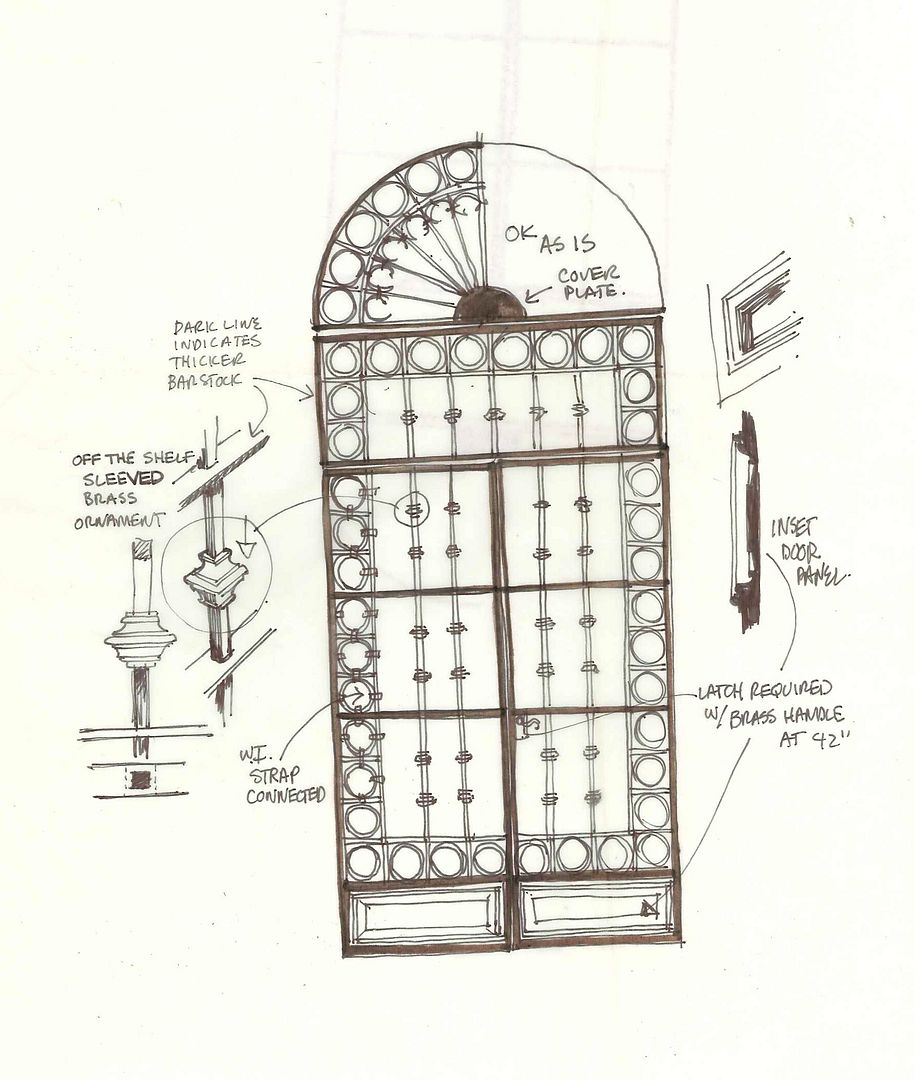 Then come more elaborate renderings like the one above or elevation drawings which must be as precise as possible as you will see below.

Here are other final elevations drawings by Eddie showing the City Hall clock tower and the Liberty Arcade facade. Note that these are never seen before artwork - even in my DLP book!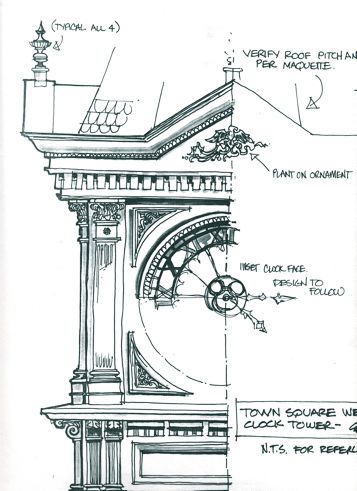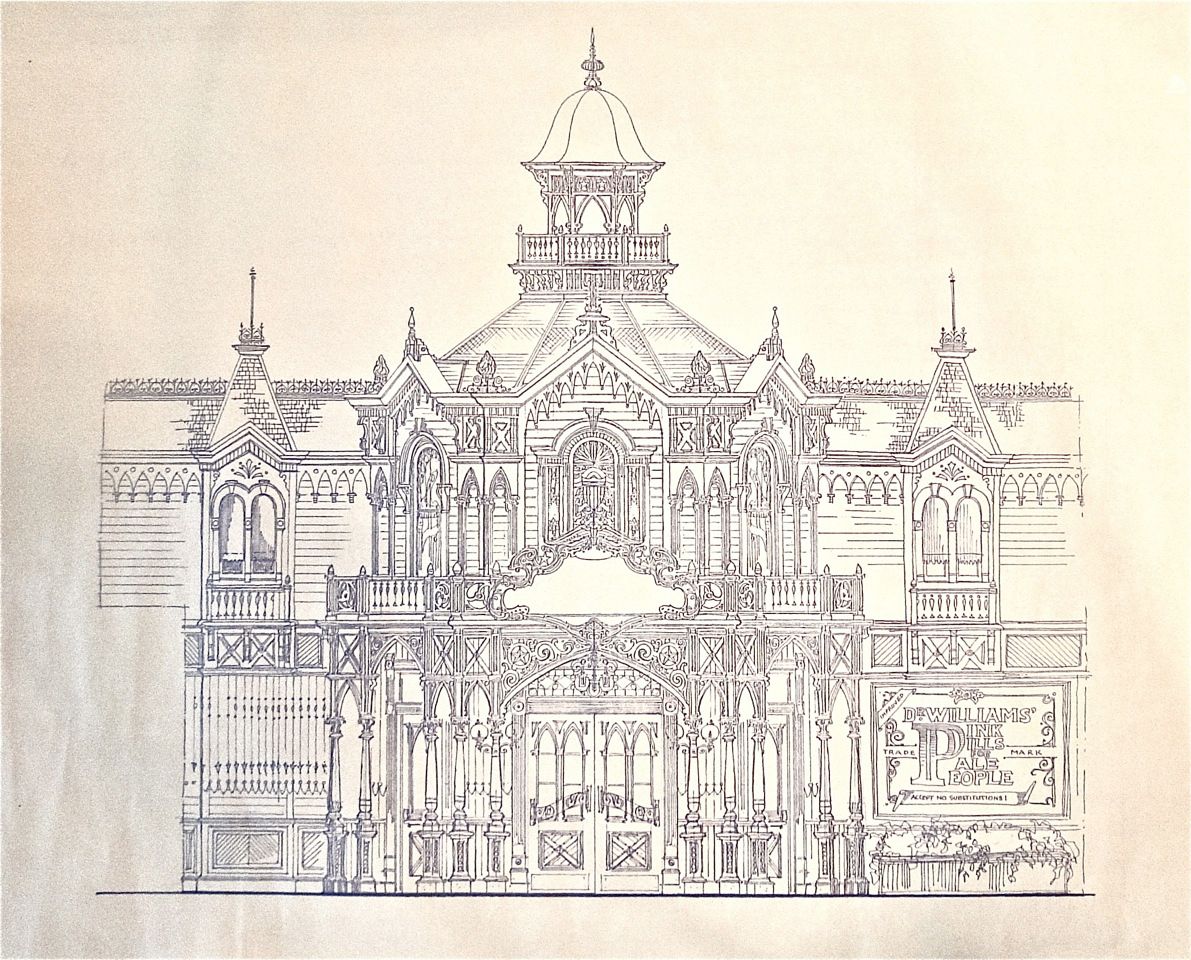 In this case Eddie ideas and artworks had a happy ending as everything was built. But it may also happen that Imagineers worked on projects which will never materialised. A good example is this other Eddie Sotto's project described in Kevin Yee's excellent book - which i strongly recommand -
"101 Things You Never Knew About Disneyland"
:
"A canal in New Orleans Square, labeled "1764," is all that remains of a plan to unify several themes in the land. The plan called for a crypt next to the Mansion that led into an underground catacomb of treasure and dead pirates, culminating in a pirate-themed hideout on Tom Sawyer Island. The pirate theme would have focused on Jean Laffite, a real-life pirate from the early 1800s in New Orleans. Laffite's name might be familiar to frequent Disneyland visitors from the Pirates of the Caribbean loading zone, where a sign reads "Laffite's Landing." The date 1764 was derived by subtracting 200 years from the birth date of one Imagineer who worked on the project. Furthermore: Before its replacement with La Petite Patisserie, there was also a Laffite's Silver Shop in New Orleans Square. Having a Jean Laffite identified as the "owner" of the Haunted Mansion would have united Pirates of the Caribbean with the Mansion and the island into one underlying theme, an unusual feat for an entire land. Though unrealized, the plan lives on in the form of this barricaded "crypt."
The Long forgotten Haunted Mansion blog did a long and brilliant article about this concept and i strongly suggest you to read it
HERE
. However, here is two Eddie sketches for this amazing project and the first one shows the "catacombs entrance" with tunnels and secret chambers.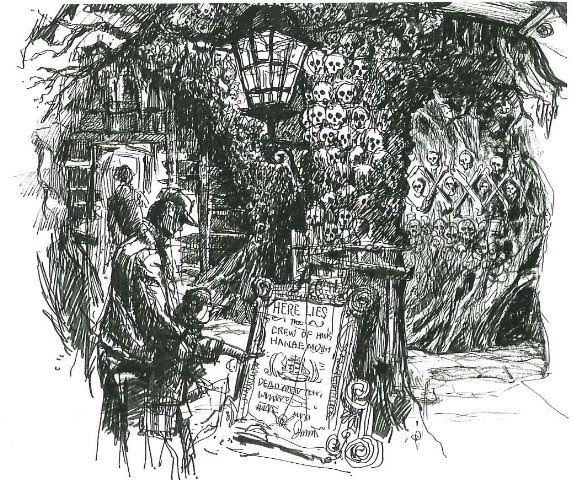 This next and never seen before artwork looks fantastic and shows Eddie's vision of this "pirate-themed hideout on Tom Sawyer Island" if it has been built, which unfortunately was not the case. As we know, Tom Sawyer's Island was transformed with a Pirate theme recently but not with this "Jean Lafitte" concept.
I remind you that you will find many more Eddie Sotto's artwork in my Disneyland Paris book - a perfect Christmas gift - jump to
THIS PAGE
to get more infos about it.
Artwork: copyright Disney