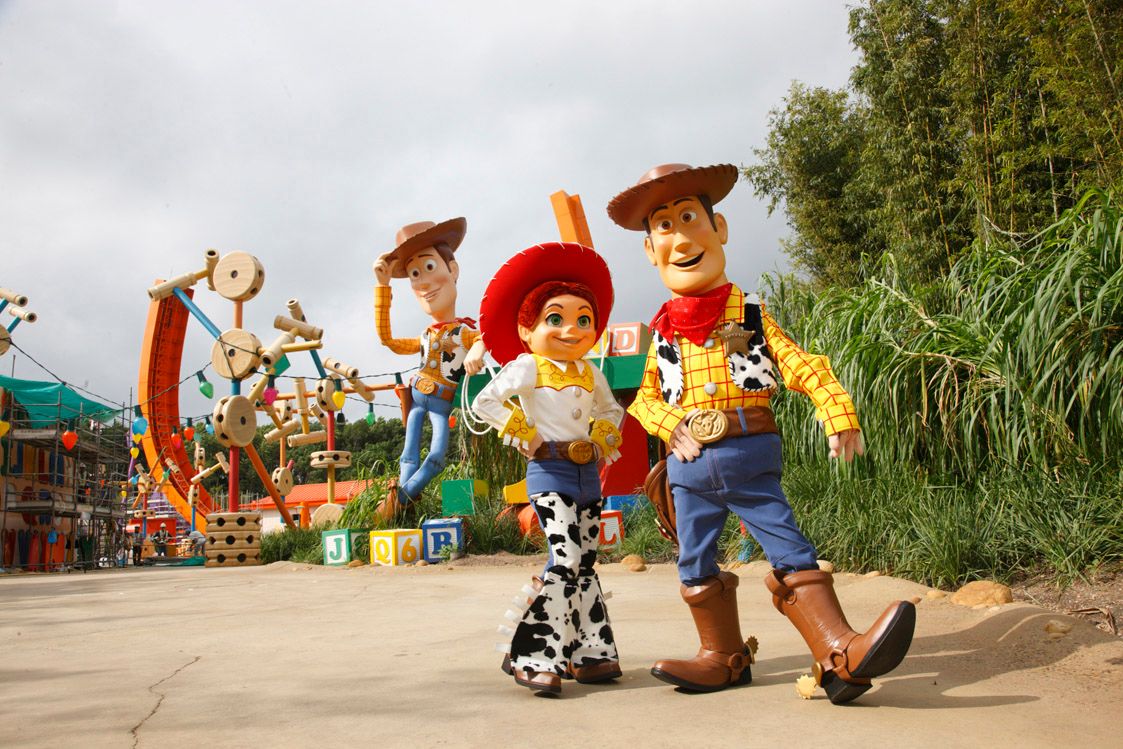 Hong Kong Disneyland released today the first official pictures of Toy Story Land! You won't see everything of the land but they did it to mark the countdown to TSP opening which will be in less than 30 days. HKDL team is now putting the final touch to each TSL element and you'll note on some pictures some scaffoldings waiting to be removed.
The picture on the top shows Woody and Jessie in front of TSP entrance and the giant Woody. Below, HKDL Imagineers put this final touch to Woody and Rex.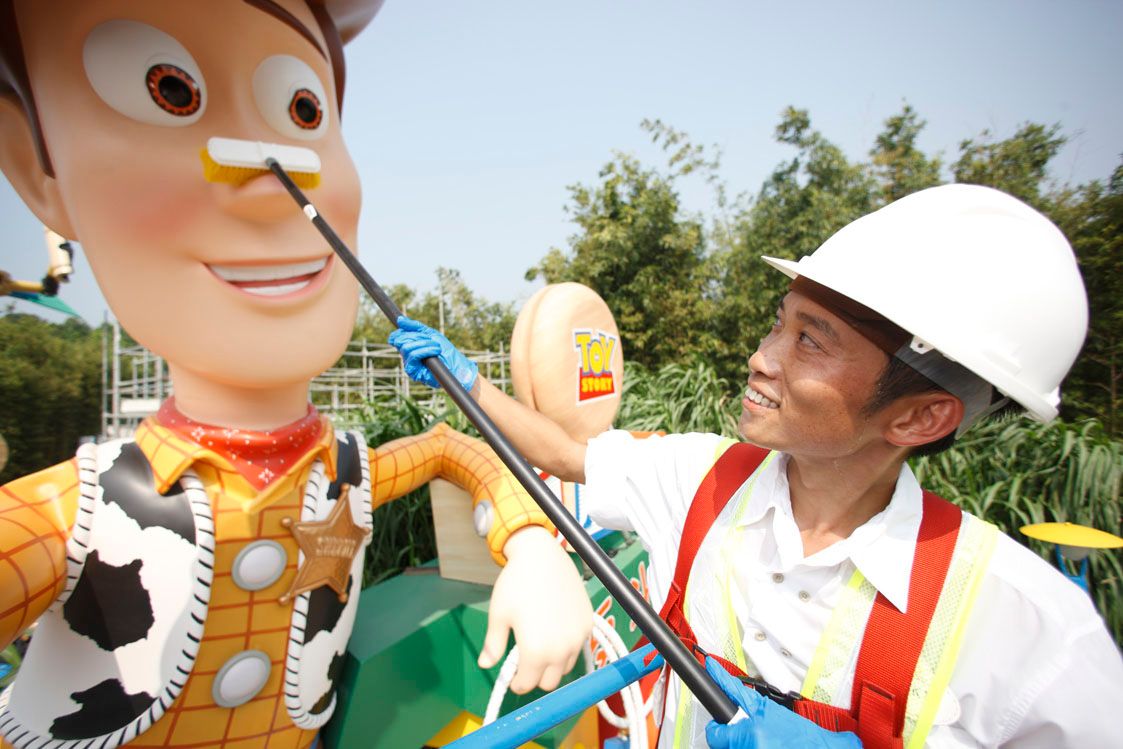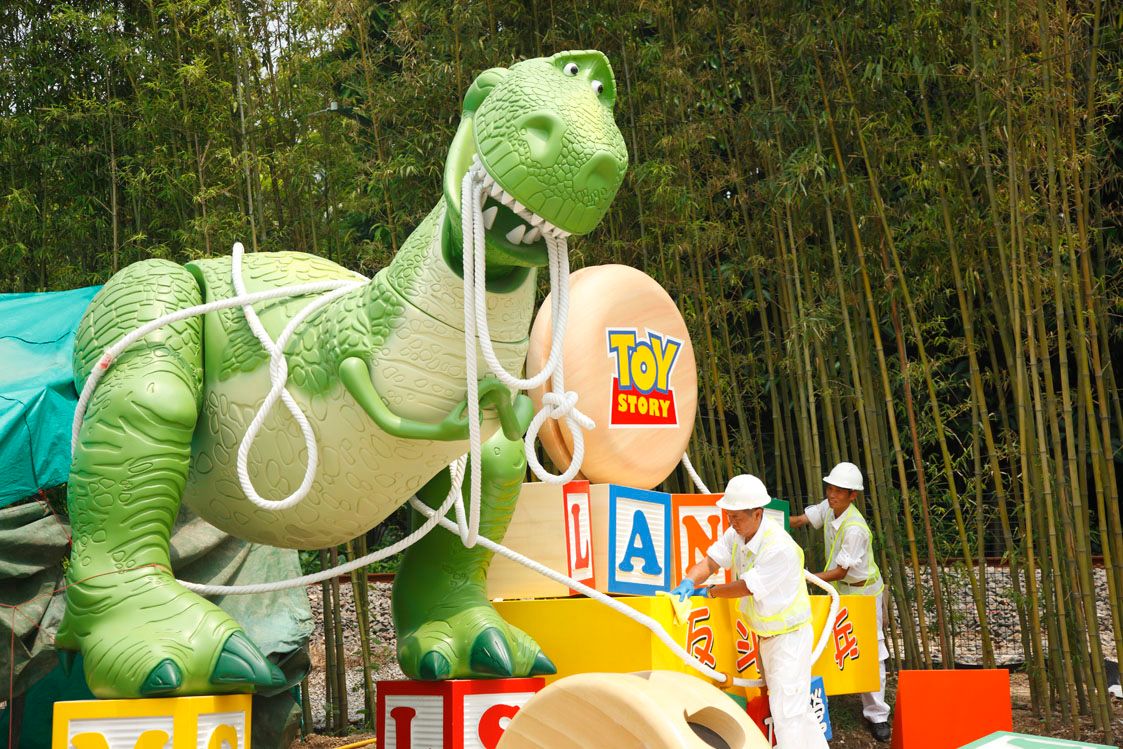 The next pic with all Toy Story Land cast-members gives a larger view of the land entrance with R.C Coaster in the background.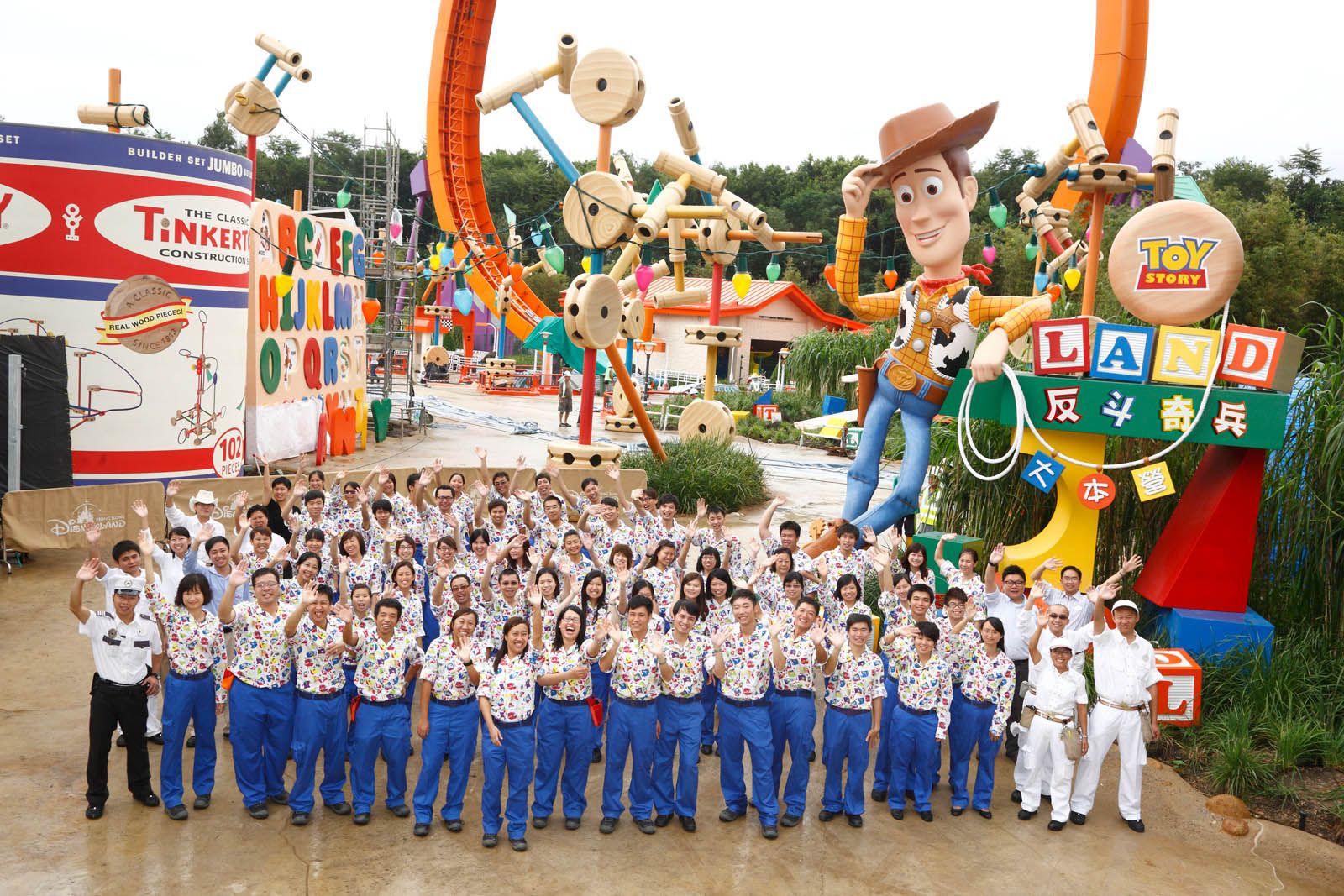 To celebrate the last thirty days countdown HKDL did the pic below, and D&M will do his best to show you more pics as soon as the Toy Story Land will be open!
Don't miss the new
HKDL Wallpapers HD App for iPhone, iPad or iPod Touch HERE
!
Pictures: copyright Disney, HKDL