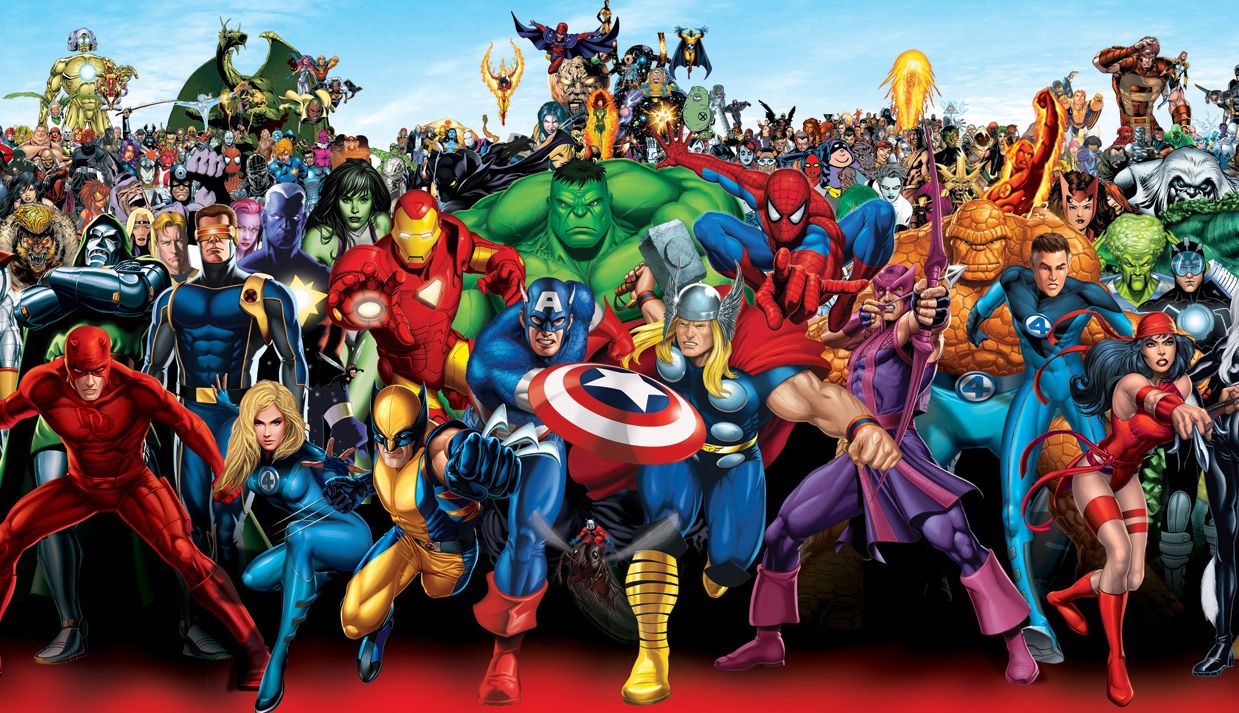 Something interesting happened during a dinner between DLP fans and DLPI Imagineers. This dinner happened as a contest was organized recently and the big prize was a dinner with two DLP Imagineers. Although no real infos were released about new attractions, the lucky fans had the pleasure to hear some inside stories about the making of DLP parks.
BUT,
during this dinner
, one of the imagineers asked the fans "By the way, i have a question and i will be interested to have the feeling of fans about this: what do you think of the arrival of the Marvel super-heroes at Disney?". It's important to note that the imagineer did not say "What do you think about Marvel super-heroes attractions coming in the parks?" as the question was more about the arrival of the Marvel "catalog" at Disney, after WDC bought Marvel.
However, why the imagineers would ask such a question to DLP fans if they had no plans at all to develop attractions inspired by Marvel super-heroes? It doesn't mean that a Marvel ride will open soon at DLP, but it probably means that they are thinking about it and if you want my feeling, i think that, yes, they are probably working on Marvel rides concepts for DLP.
Why? Well, first because it's not the first time that we hear about this.
Some months ago, DLP CEO Philippe Gas said in a Telegraph interview
that DLP's third park "could be a Marvel super-heroes theme park". Recently Philippe Gas also said that DLP is thinking to open this third park in 2020 - so in eight years from now. And, considering that WDI Imagineers always need time to prepare a new project, it would be logical that they begin to design this future park right now...
Now, they could also include a Marvel land at DLP Walt Disney Studios. After all it is supposed to be a park about movies and considering all the movies released with Marvel super-heroes a Marvel land could find perfectly its place at the WDS, and it surely will be successful if the rides are good. Because, to answer the Imagineer question, that's all the problem: if WDI design Marvel attractions as good, for instance, as Universal has done with the Spiderman ride then fans will love them. My only concern, personally, is that they don't put a Marvel attraction inside DLP Magic Kingdom. If they put them at the WDS or in a third park, it's okay for me.
We may have to wait a bit to know the answer but in the meantime, let me know in the comments what is your feeling about Marvel rides coming to DLP?
Picture: copyright Marvel - Disney
Pre-Order now a copy of the Disneyland Paris book collector's edition! All infos to order a copy are
HERE
, or click on the link at the top of the right column.