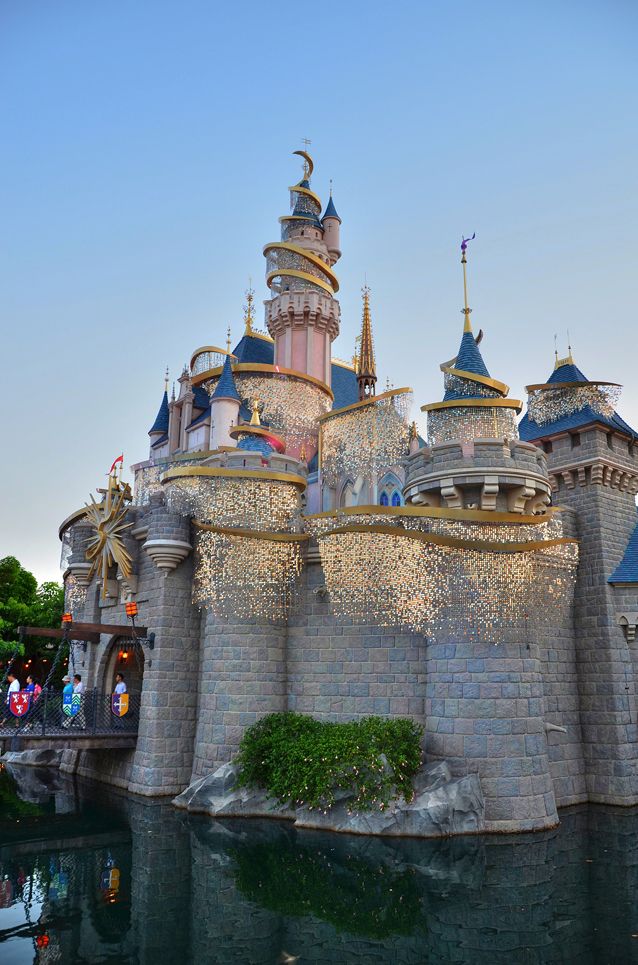 Hong Kong Disneyland said Tuesday its net loss narrowed in its sixth year of operations due in part to a 13% increase in visitors to the theme park and i will tell you more about this below but there is much more interesting news from HKDL today as HKDL has asked the Hong Kong government for four more hotels.
Hong Kong Disneyland proposal will include building one large hotel and three smaller vacation-style hotels which will be connected by a tram and the park, which saw a record 5.9 million visitors last year - also aims to build an artificial lake. If the new plans looks too big for the HK government which owns 57 percent of the park, HKDL is apparently willing to compromise, saying that all four hotels do not have to be built at the same time.
Disneyland managing director Andrew Kam Min-ho had earlier said the park wanted to build one large and one small hotel. A government source said Disneyland submitted different proposals including the feasibility of expanding within the existing area and we know they have room for this as you can see on the aerial shot below. But a HK source noted that HKDL wants to expand its rides first before building the hotels which means that the new hotels won't open before 2014 probably, if everything goes fine.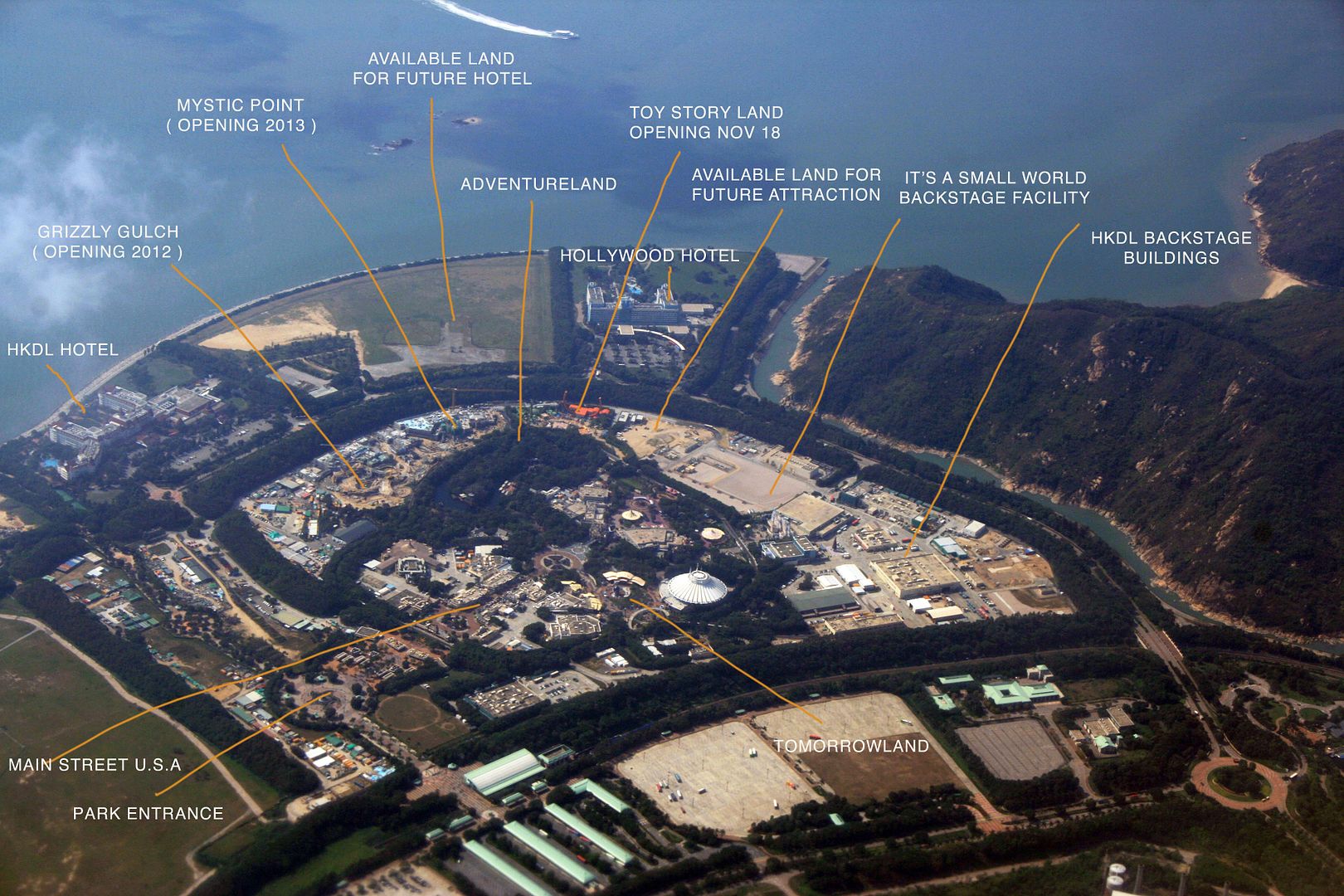 Hong Kong Disneyland also officially revealed its 2011 performance results this afternoon and as i've said the attendance during the period was up 13% to 5.9 million from 5.2 million. Separately, the theme park said it welcomed more than 31 million visitors from its opening in September 2005 to the end of December 2011. HKDL said it had a net loss of HK$237 million (US$30.5 million) for the 12 months ended Oct. 1 last year, improving from a net loss of HK$718 million in the previous fiscal year.
As we know new attractions are being added to Hong Kong Disneyland, Grizzly Gulch will open next summer and Mystic Point next year and there is no doubt that the new lands will attract many more guests.
Finally, another news that may interest you, always about Disney in China: Disney English, the teaching arm at Orlando is in search of foreign trainers to teach English to children ages two through 12. Disney has been advertising the jobs in the New York Times and online. Of course, Disney's push coincides with its plan to open Shanghai Disneyland. Foreign trainers hired for the China program will be given a contract of between 12 and 15 months. Trainers are given a monthly salary and a monthly housing allowance. Disney provides trainers with three weeks temporary housing until they can find apartments.
Finally, the great HDR picture at the top of this article is coming from my HKDL Wallpapers application and if you don't have it yet, don't miss it, you'll find it on the iTunes Appstore!
See article here
Direct iTunes link HERE!