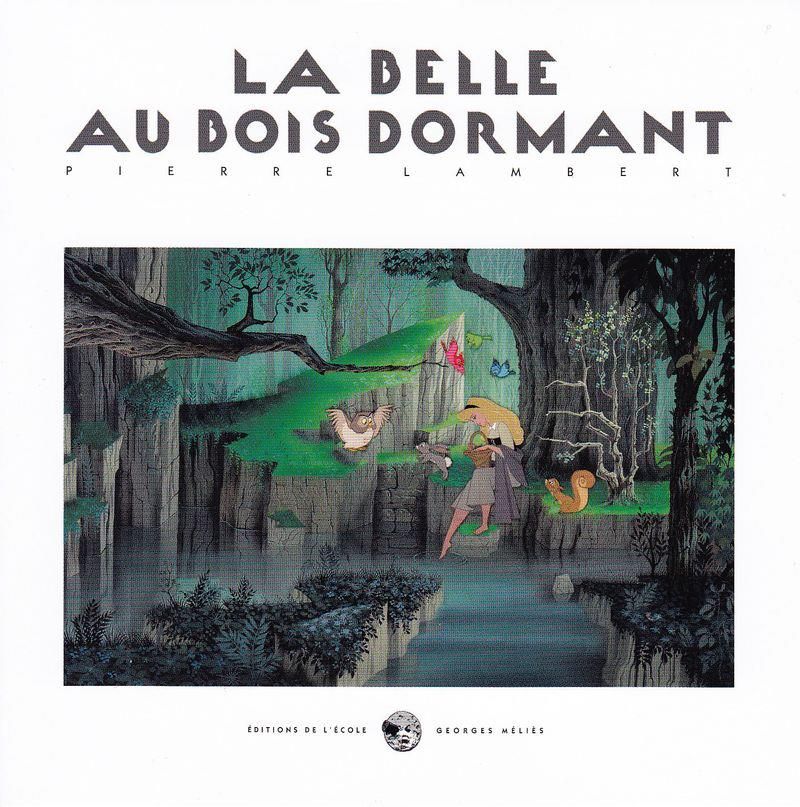 Here is a bloody good news for those of you fans of Disney Animation: Pierre Lambert next gorgeous book will be all about famous Disney classic animated movie Sleeping Beauty ( "La Belle au Bois Dormant", in french ) and will be released on October 29. For those of you who might not know who Pierre Lambert is, he's the one who did the previous large size books about Pinochio, Mickey Mouse, Snow White, the Jungle Book, all done with the participation of the Walt Disney Studios who provided the original cellos, artwork, etc...
The result is a series of gorgeous coffee table books - it will be difficult to beat Lambert books in terms of quality for books about Disney Animation - and all of them are a must-have for any Disney animation fan. In a previous article done when the Jungle Book book was released i told you how good they are and i'll be you i wouldn't miss this new one - and specially this one because Sleeping Beauty was the most "stylized" of all Disney classics and this should help to have a book even more gorgeous than the previous ones.
Note that this 220 pages book will be published by another different publisher - i think it's the third time that Pierre Lambert has to find a new publisher - and the new one is called Editions de l'Ecole Georges Méliès. You can pre-order the book
on Amazon HERE
, if you wish.
Pictures: copyright Disney, Editions de l'Ecole Georges Méliès