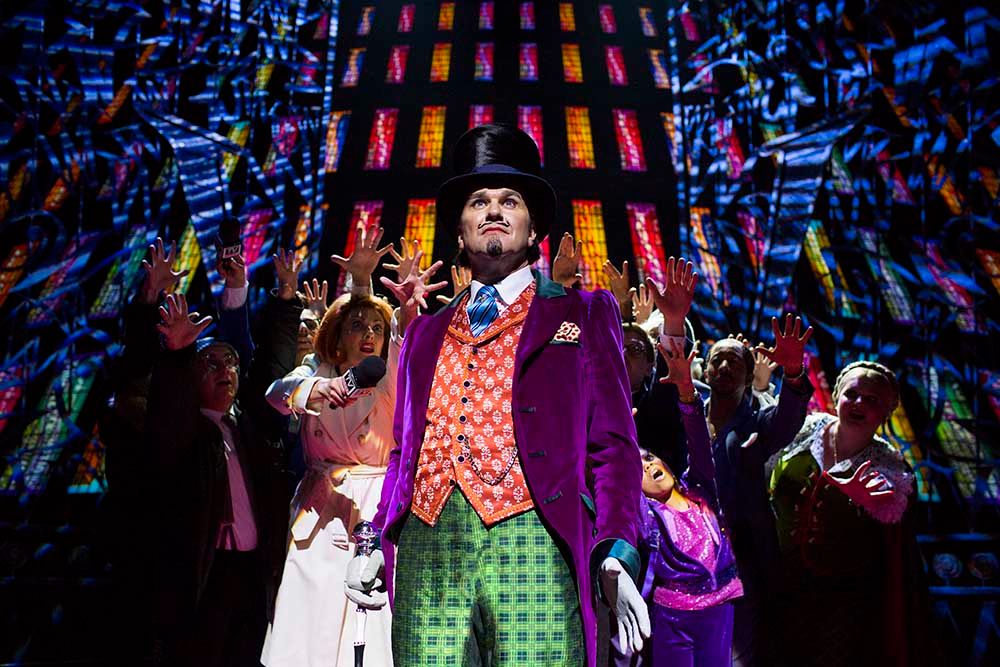 We all remember Tim Burton's movie in which Johnny Depp was playing Willy Wonka. Now
"Charlie and the Chocolate Factory" i
s London's theatrical event of the summer, an anticipated £10m production which took five years in the making and directed by OO7 Skyfall acclaimed director Sam Mendès. Roald Dahl's deliciously dark tale of young Charlie Bucket and the mysterious confectioner Willy Wonka comes to life in a brand new West End musical, now playing at the Theatre Royal, Drury Lane in London!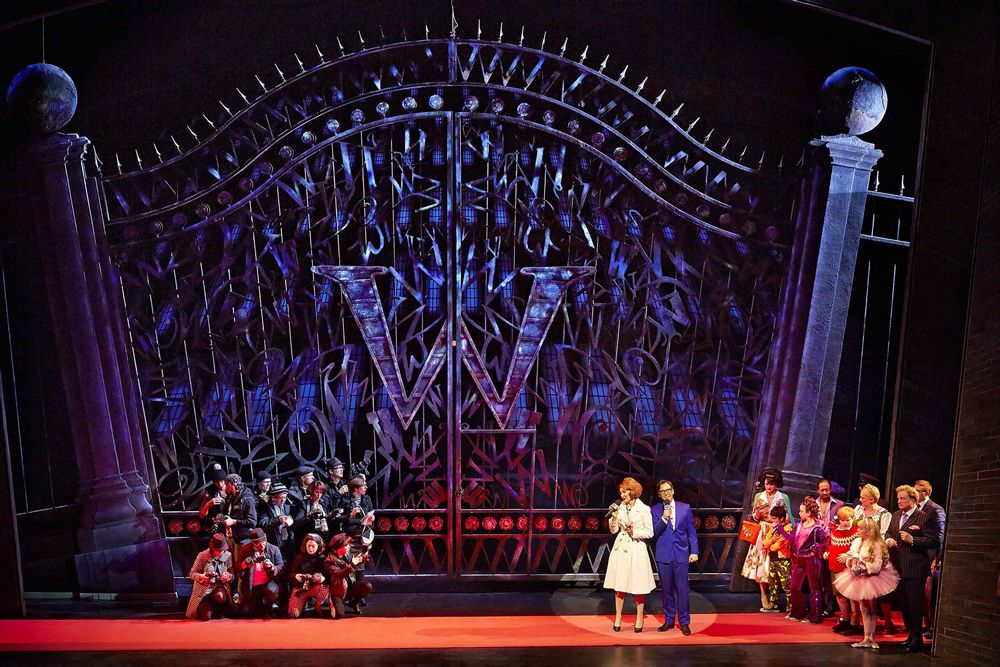 Director Sam Mendes dreamed of staging Roald Dahl's children's classic, first published in 1964 ever since he was assistant director of the Chichester Festival Theatre:
'Willy Wonka was a mythic figure for me as a kid,' says Mendes. 'He's one of the great characters in western literature. He's from a tradition of great showmen: magicians, every circus Master of Ceremonies and every onstage conjuror all the way back to Prospero. He's part mad genius, part Salvador Dalí, part everyman, part Charlie Chaplin.'
But it wasn't until 2007, when Warner Bros bought the rights for £500,000, that Sam's seemingly impossible dream slowly began to become a reality. The story is well known: When Charlie wins a golden ticket to the weird and wonderful Wonka Chocolate Factory, it's the chance of a lifetime to feast on the sweets he's always dreamed of. But beyond the gates astonishment awaits, as down the sugary corridors and amongst the incredible edible delights, the five lucky winners discover not everything is as sweet as it seems.
Featuring ingenious stagecraft, the wonder of the original story that has captivated the world for almost 50 years is brought to life with music by Marc Shaiman, and lyrics by Scott Wittman and Marc Shaiman (Grammy® winners for Hairspray; Smash), a book by award-winning playwright and adaptorDavid Greig (The Bacchae; Tintin In Tibet), set and costume designs by Mark Thompson (Mamma Mia!; One Man, Two Guvnors) and choreography by Peter Darling (Billy Elliot The Musical; Matilda The Musical).
A chocolate garden, an army of squirrels and the curiously peculiar Oompa-Loompas must be believed to be seen in this spectacular new musical that is choc-full of fantastical treats to dazzle your senses. Some of the special effects are so dazzling that they stay with you as you think back to this hugely entertaining night out. At one point, for example, Wonka and Charlie step into a sort of illuminated telephone kiosk that then levitates, apparently at will, above the stage and with no visible means of support.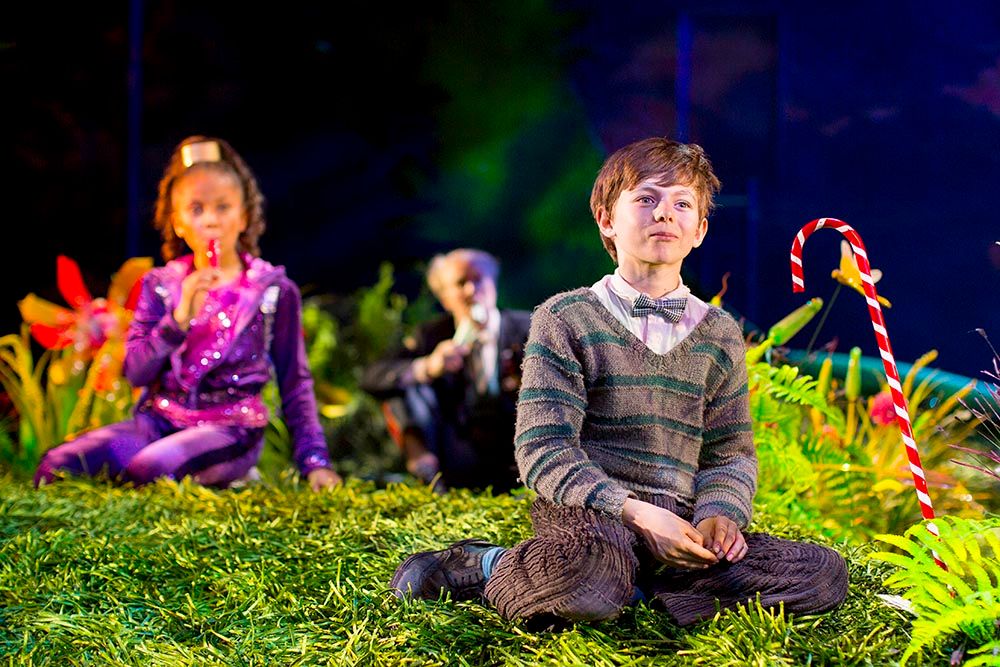 If you're living in the U.K or travelling to London this is for sure a not to be missed! Not totally convinced yet? Here is the trailer and all infos about the musical are available
on the official web site HERE
!