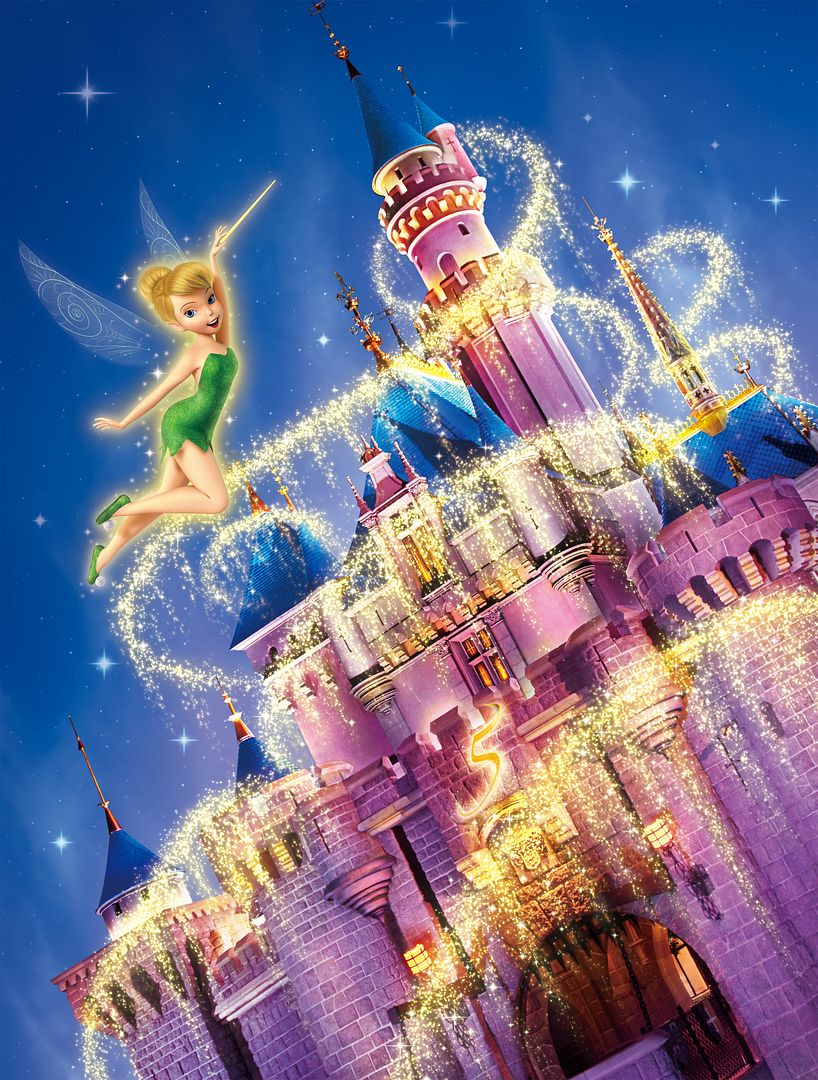 Let's begin the week with a big Hong Kong Disneyland update! As you know, it's now HKDL 5th Anniversary and the financial results are better than ever, which is good. First, a great news for HKDL fans as HKDL have now its own "Blue Sky Cellar"! It's called "HKDL Expansion Preview Gallery" and just like at DCA guests can discover models and artworks of the new upcoming attractions!
On this next picture a Walt Disney Imagineer introduced the Expansion Preview Gallery to Philip Yung, Commissioner for Tourism. You might want to click on the picture - or to any pictures in this article as they are all high-res - to see in bigger size the never-seen-before artwork of Mystic Point's "Garden of Wonders", like this one below!

Talking about HKDL expansion, let's have a look at how the works are going on with this video - filmed by Imaginary Workshop - from the HKDL Railroad. And as you will see the land on which the new lands and attractions are built is reaaally huge.
But there is more, with the new "Flights of Fantasy Parade"! An opening ceremony for the "Celebration in the Air" 5th Anniversary was staged in front of the Castle with Bill Ernest, President and Managing Director, Andrew Kam, Managing Director of Hong Kong Disneyland Resort, Donald Tsang, Chief Executive of the Hong Kong Special Administrative Region and Philip Yung, Commissioner for Tourism AND Asia's popular singers Kelly Chen and Hacken Lee who performed a duet on stage with Mickey in his celebratory costume, along with the first-ever appearance of Tinker Bell at HKDL and many other characters, creating a rousing launch to the celebration.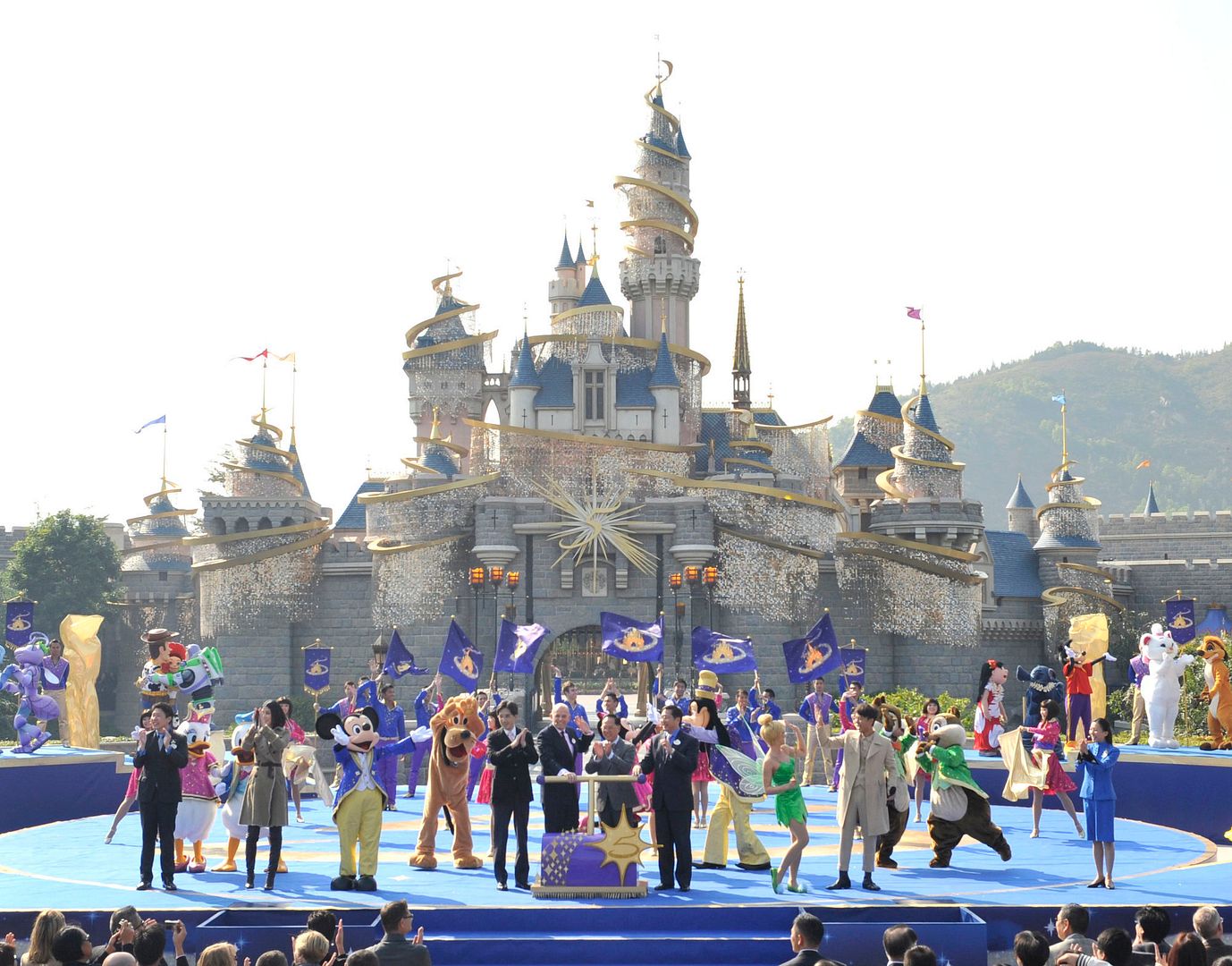 According to HKDL "The "Flights of Fantasy Parade" was an 18-month collaboration of world-class talent from Disney Parks around the world. Many are specialists of parade float development, scenic design, show actions, and developing the large inflatable elements used on the floats. The team has also invited renowned costume designer Mirena Rada from New York to work with the local costuming team on a series of dazzling costumes that are also practical enough for performers in the air". You'll see below some pictures of the parade.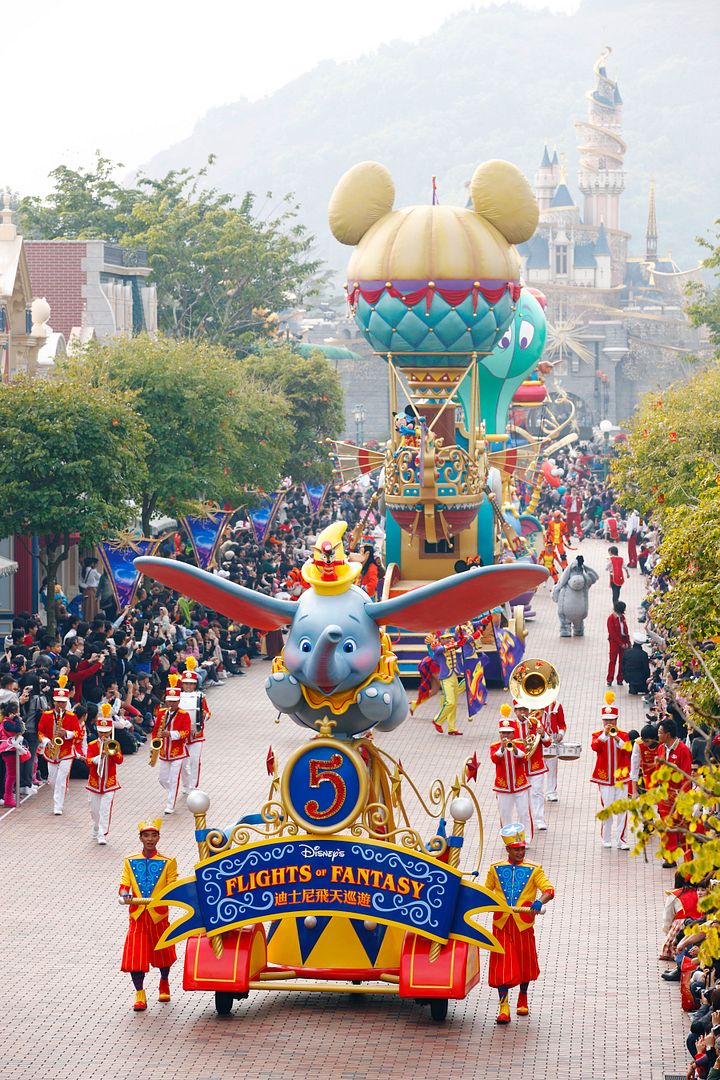 Here is a Youtube video of the new parade filmed by Imaginary Workshop. The parade opens with a Winnie the Pooh float and ends by a Toy Story one, obviously there to announce the upcoming Toy Story Playland expected to open soon at HKDL. The floats are not bad at all and i'm sure you'll like the Buzz Lightyear "girls"!
During the 5th anniversary the HKDL castle is illuminated at night by Tinker Bell. To achieve this the castle has been slightly but elegantly transformed as you'll see on these two beautiful high-res pictures below.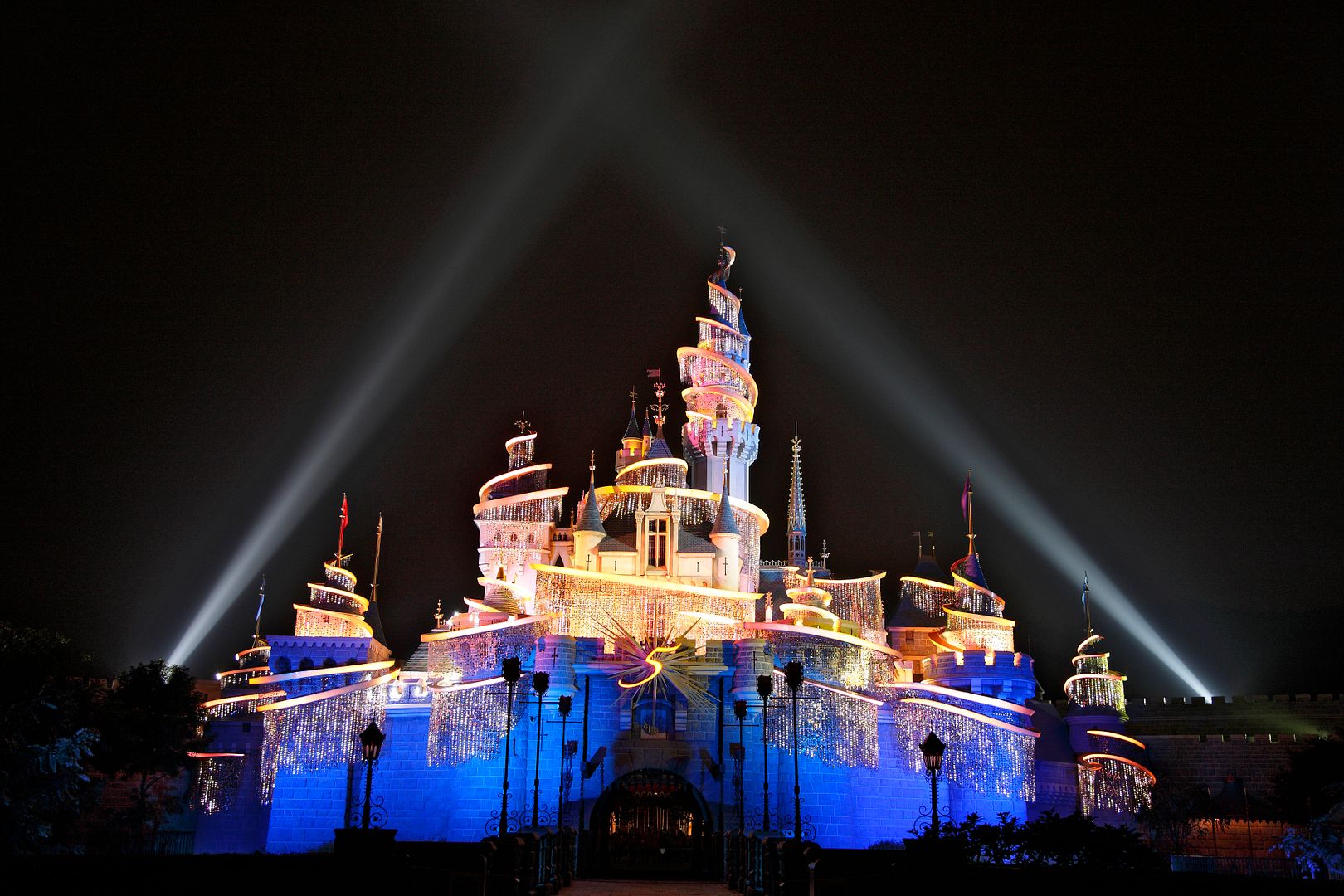 Here is the video of the "Tinker Bell Castle Illumination" - filmed by wilsonshinkansen on opening night, and that's why you can see the "Dolly" camera filming everything for HKDL. I think they did a great lighting job, really. DLP might be inspired by how they did it for their upcoming 20th Anniversary...
There is also a new Fireworks called "Disney in the stars Fireworks Spectacular" and we will end this update with the video of the full show filmed by mondaysMorning!
All pictures: copyright Disney
Videos: copyright Imaginary Workshop, wilsonshinkansen, mondaysMorning. Thanks to all of them for their great videos!