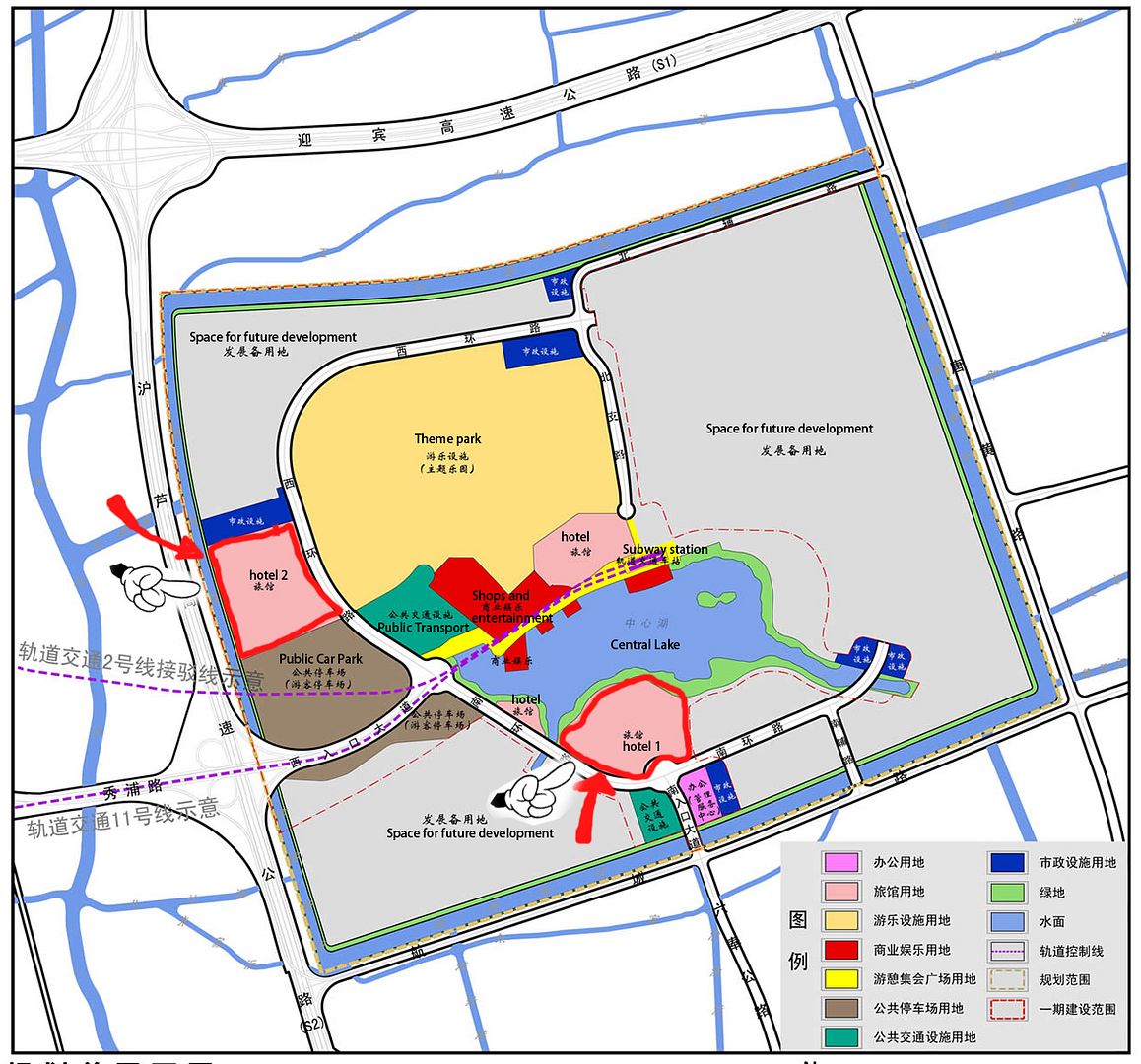 The plans of Shanghaî Disneyland two first hotels have been released officially. No renderings here, just plans but still plenty of interesting infos. I remind you that one of the hotels is rumored to be a 5 stars hotel with a design close to the one of the Grand Floridian ( or the one of the Disneyland Paris or Hong Kong Disneyland Hotel ) and that the other hotel is supposed to be a 3 or 4 stars hotel with a Toy Story theme.
Now, here are the plan of the two hotels that were uploaded on the
Shanghai International Resort website
- click on each to enlarge the pictures. According to the chinese
Luke and the Temple of Fun website
- who kindly sent to me the pictures and did the chinese text translation - the first hotel - plan below - will be located near the lake and is supposed to have seven floors, a Ballroom, a big car park in the back and playgrounds in the front which probably will include a pool. For me this is the one which is supposed to have a victorian colonial style. And if you check its location on the picture above - Hotel 1 - you'll see that although the hotel will be on the other side of the lake, opposite to SDL magic kingdom, it'll be right in front of the SDL castle which will be perfect to watch the evening fireworks.
The next one apparently looks smaller and according to Luke's translation "the center of the hotel will be the highest and the others parts will feature a "staircase" design". This one should be probably the Toy Story themed hotel and if you look again at the picture at the top showing its location - Hotel 2 - you'll see that this second hotel is close to the west side of the park, in fact almost right in front where Toy Story Land is supposed to be as we've seen on the SDL blueprint leaked recently and posted
on Screamscape HERE
or also on
Luke's site HERE
. For this reason i'm almost sure that this second hotel will be the one with the Toy Story theme.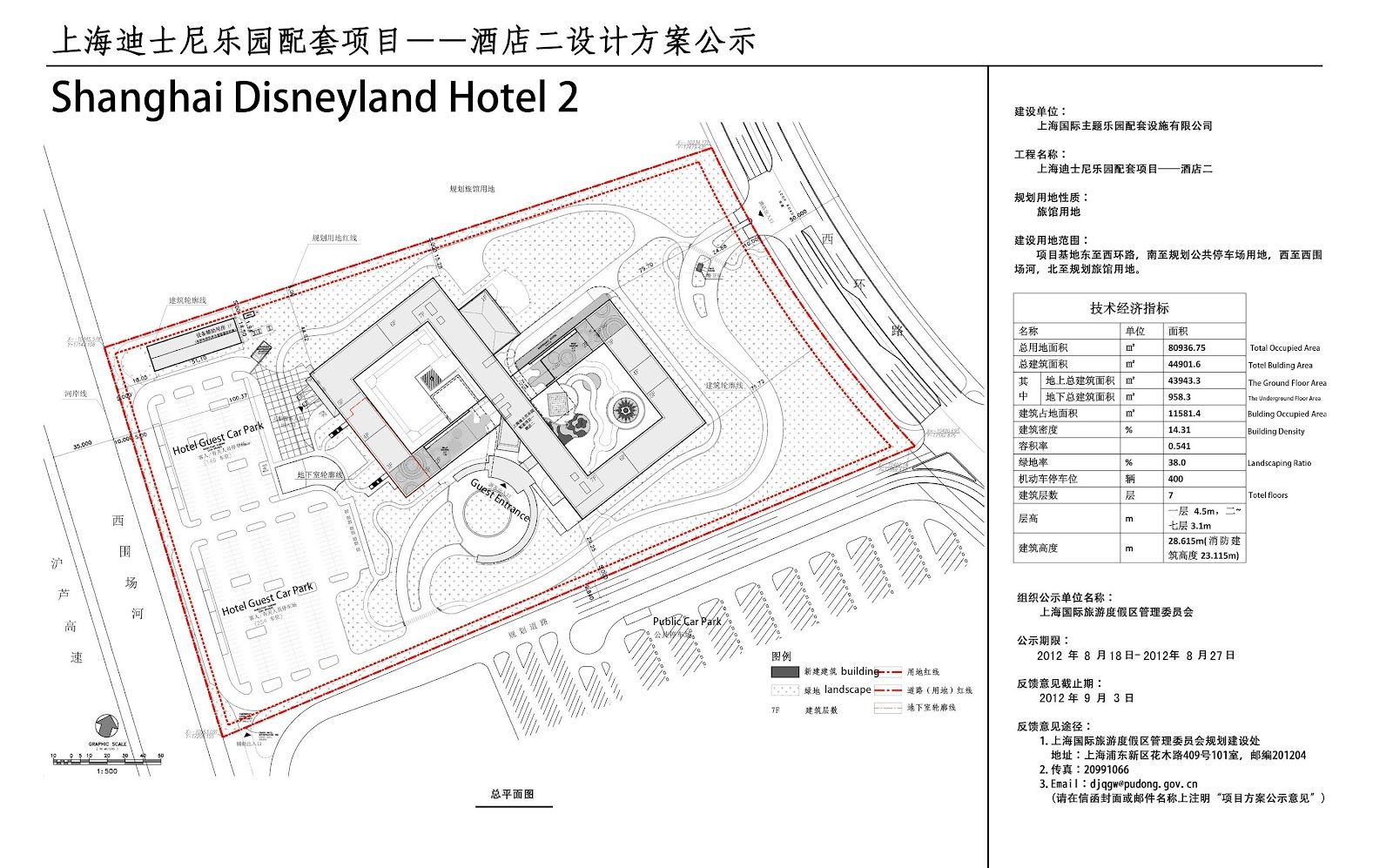 Shanghaî Disneyland is supposed to have four hotels and we can see on the top map the location for a third one near the lake and in the back of SDL Adventureland, but they might build only two at the start and then the two others.
Pictures: copyright Disney - Shanghaî Disney Resort
Many thanks to
Luke and the Temple of Fun website