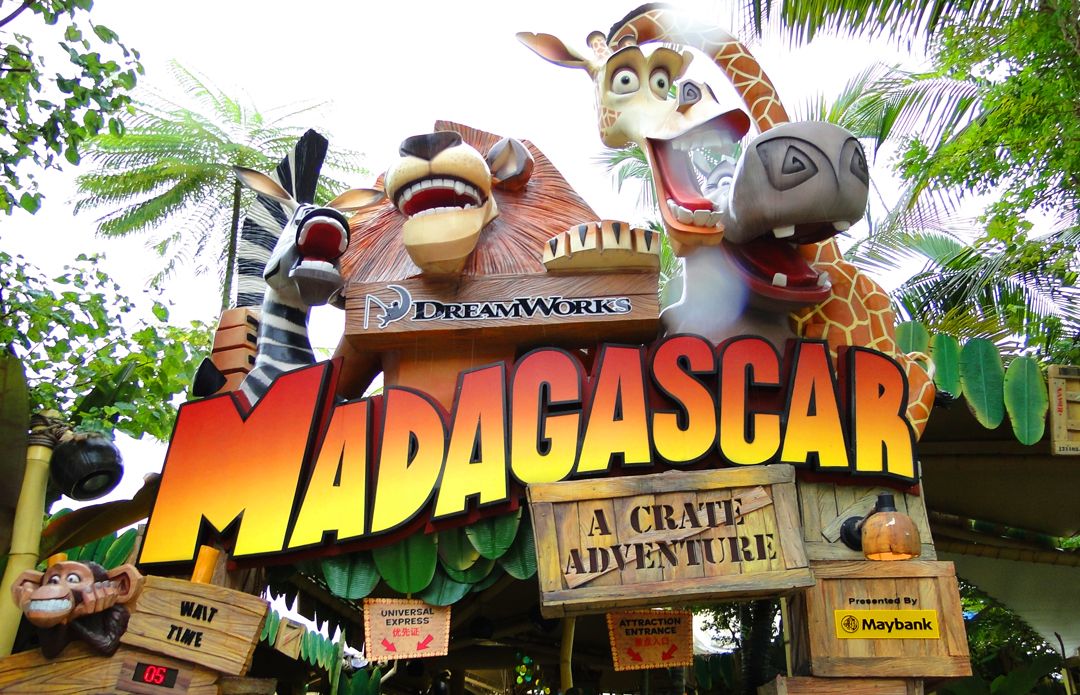 I've got a great video for you today of a big Universal Studios ride which exist ONLY at Universal Studios Singapore! Madagascar, A Crate Adventure was among the E-Ticket rides of Universal Studios Singapore supposed to open on USS opening day, and then some technical problems delayed its opening for more than a year. From what i've been told originally the ride was supposed to have some lift and falls but for various reasons it didn't worked well and the system was provoking floods, so they had to totally re-design the whole attraction.
On this new version of the flume ride there is no lifts or falls and it's true that we're missing it. That said the ride is unique to USS and although some don't like it or think it's lame i can't say that i don't like it at all. Apparently the ride storyline follows the story of the original Madagascar movie and the ride itself use a mix of audio-animatronics and projections effects. It's a curious ride, it's difficult to say that it's extremely good but it's not bad either. Something is missing to make it a truly magical ride even if you can feel that Universal Creative people did their best.
Anyway, here is a great full ride front seat and full HD video and all you have to do to watch it is to
jump on my new Disney and more MAX section HERE.
Picture: copyright Disney and more